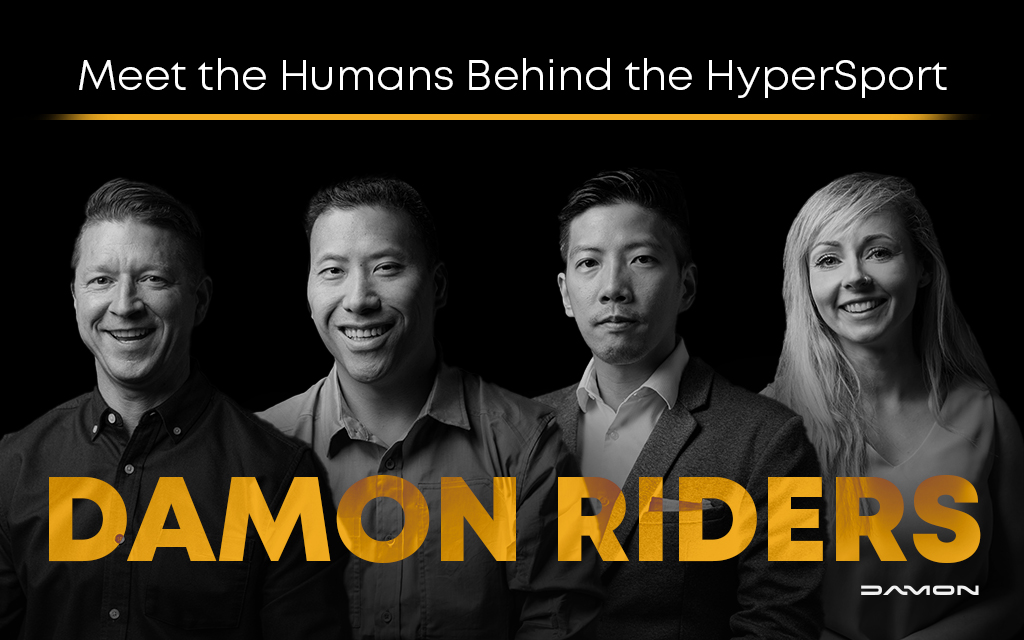 Damon Riders: Meet the Humans Behind the HyperSport
As a Damon fan, it's likely you're already aware of the Damon HyperSport and our award-winning motorcycle technology. If not, learn more about them!
That being said, even if you know your HyperSport from your HyperDrive™, you might not know much about the team behind it all. Who makes up the Damon team? A bunch of avid riders! As our products are made by riders, for riders, we take a great deal of pride in everything we do.
What else is there to know about our two-wheel-loving team? Allow us to introduce you to some core members of the Damon family. Find out where their passion for motorcycling comes from, what motorcycle gear they swear by, and what excites them most about being part of the Damon team.
Jay Giraud, Co-founder & CEO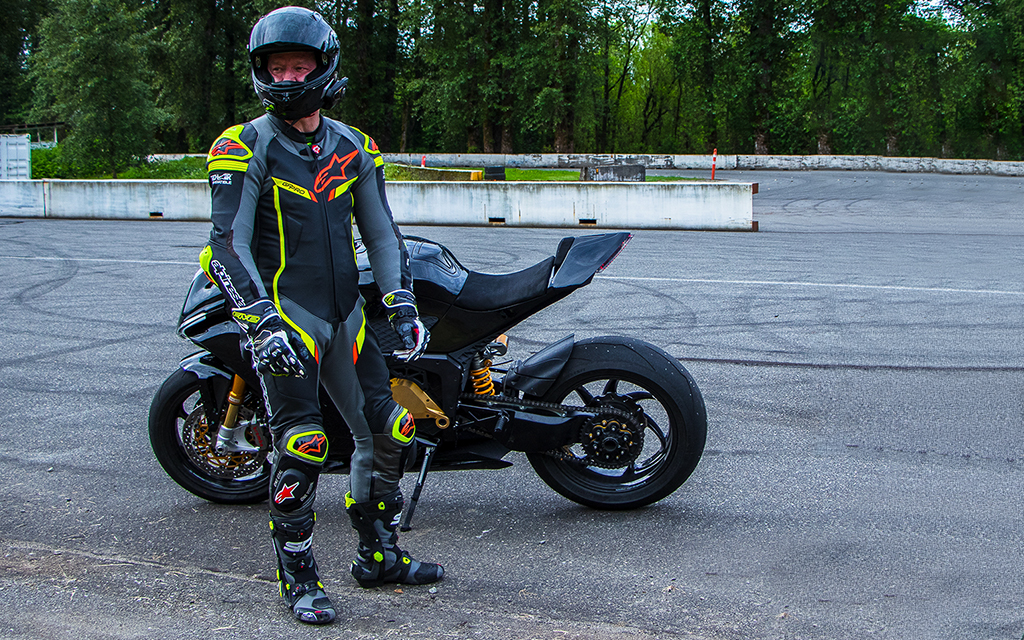 Damon's head-honcho, Jay Giraud, started riding in his teens and has been involved in high-growth startups for 25 years.
A lot has changed since Jay turned the key on his first bike, a Suzuki SV650S. As a former Honda dealership salesman, what got Jay most excited about riding was the roar of an ICE engine. That all changed in 2007 (as Jay describes below):
"One summer day I was riding a 1999 Honda Valkyrie on a highway past the Tantalus Glaciers. The bike has a flat 6 engine that runs into 6 carbs and 6 slash-cut pipes. In other words, it's very loud. Then, at 70mph, I shut off the engine and felt like I was quietly gliding through the air."
What followed, as Jay explains, was a sensory overload. "I could suddenly hear birds flying overhead and smell the moist air of a nearby waterfall. The mountains suddenly seemed more vibrant than before."
This experience stuck with Jay. That day in the mountains and a motorcycle crash in Jakarta, Indonesia resulted in the idea to create the safest, electric motorcycle the world has ever seen. One without the engine roar he once loved back in the day.
What excites him most about being part of Damon? Changing the world for the better.
Follow Jay on Twitter and LinkedIn
Dom Kwong, Co-founder & COO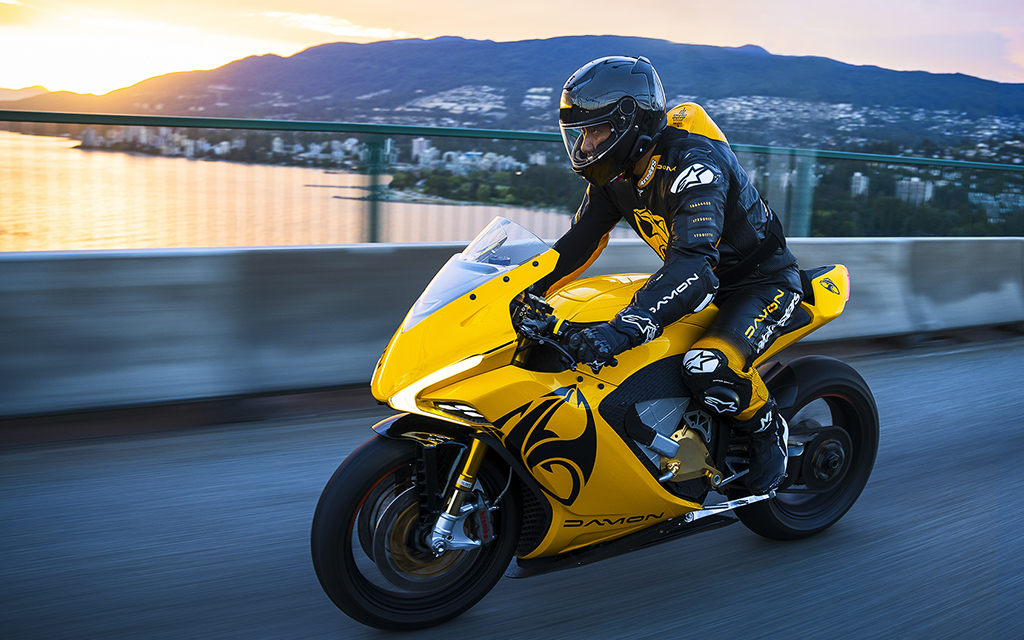 Dom is our CTO and has been riding for 23 years. To this day, he still owns his first motorcycle: a 1998 Yamaha R1. While not the safest choice for a first bike, Dom confesses, "that thing looked great and I had to have it".
After attending track school, Dom hit the track pretty hard and even had a brief stint in amateur racing. He then took a 10-year hiatus to 'grow up' and focus on his family. That was until he met his other partner in crime, Jay, in 2017 and they formed Damon.
Dom admits that he still pinches himself to see how far the company has come in four short years:
"Seeing this company grow from the co-founder's point of view still leaves me speechless. We're building bikes for the bikers around the world and the world has welcomed us with open arms." To the Damon Nation, he adds, "share your experience, good, bad, or indifferent with us. We're listening and it shows in the products we're building and the support you've shown us. Thank you!"
While Dom doesn't listen to music when he rides, he has an eclectic mix of go-to tracks when he's deep in his engineering dojo and building the future of motorcycling.
Take a listen to some of Dom and the team's favourite riding – or bike maintenance – music below:
Follow Dom on Twitter and LinkedIn
Mike Tan, VP of Finance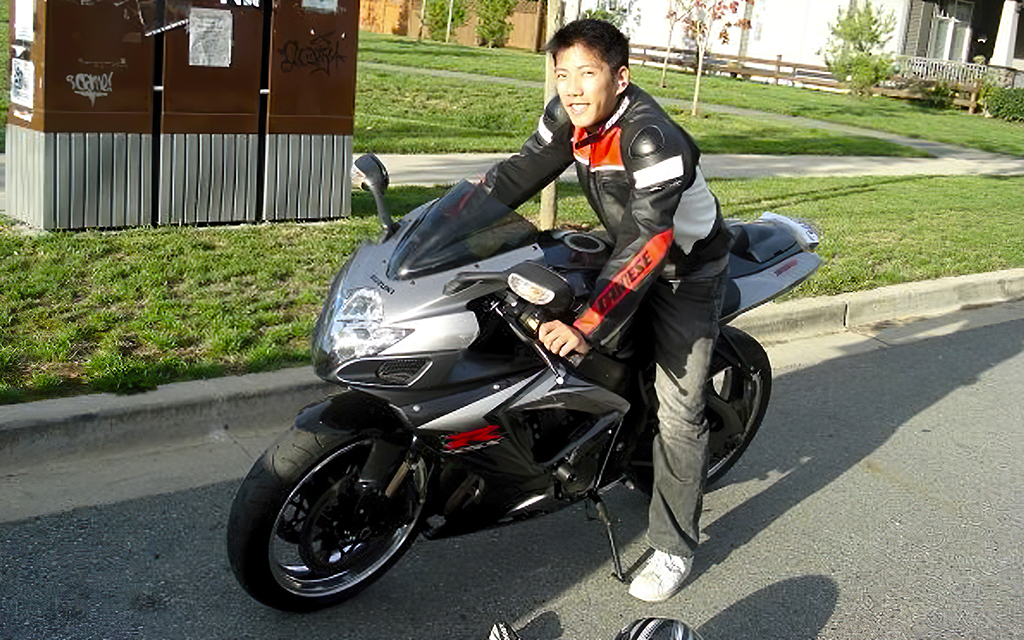 Meet our money man, Mike! He has over 10 years of experience in leading and scaling finance & operations in hyper-growth tech – with $200M USD in deals managed and raised (and still counting).
As a Vancouver native, Mike's favourite riding experience is unsurprisingly going down the Sea to Sky highway. Mike says that the deep blue of the Salish Sea on one side and the tall grey mountains on the other side make you feel like "you're in the middle of a tourism ad video." Visit British Columbia, folks!
While there's no denying that Damon's HyperSports have jaw-dropping performance, Mike is most excited about being part of our advances in motorcycle safety technology:
"To take radar/lidar, collision avoidance, and other safety aspects we take for granted in cars and finally bringing them to motorcycles, and what that means for rider safety, is what really revs my engine."
Motorcycle puns aside, Mike also has a handy acronym to share to ensure you remain safe on your rides: "ATGATT – All the gear, all the time."
Follow Mike's advice and read our ultimate guides to Motorcycle Gear for Men and Motorcycle Gear for Women.
Follow Mike on Twitter and LinkedIn
Amber Spencer, VP of Marketing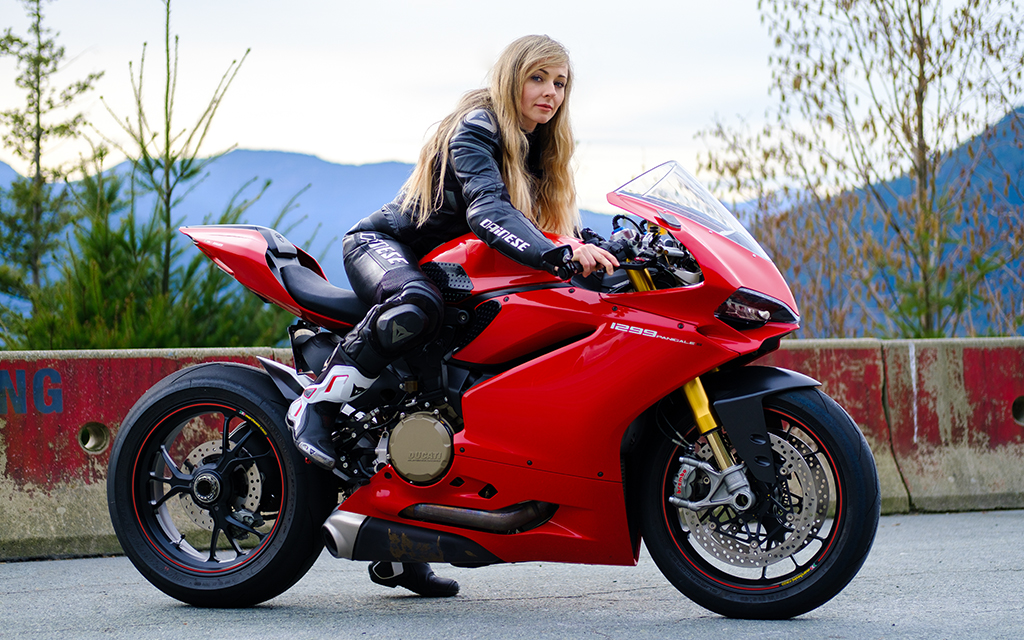 Amber is our VP of Marketing. Though she has only been riding for 4 years, Amber's dad ensured that motorcycling and a need for speed were in her blood. You can say she's a… speed Damon.
After racing go-karts from the age of 5 and enjoying many-a-ride on the back of her dad's motorbikes, she held off getting a motorcycle until her late 20's to keep her mom from worrying. And now, Amber owns 3 bikes:
A Suzuki GSXR-750
A CBR 10000RR
A Ducati Panigale 1299S
Next on her list? A HyperSport, of course!
Amber confesses that going fast on a motorcycle comes naturally to her and she loves it. However, she also wants to tear up the track as safely as possible. This, along with a previous motorcycle accident, makes her very excited about Damon's mission of reducing and eventually eliminating accidents. She believes this will make motorcycles more accessible to everyone (maybe even her mom).
"When we do [eliminate accidents], I am sure more people will have the opportunity to enjoy the exhilaration of two wheels, without too much worrying about if they have an accident."
Amber is also a motorcycle influencer. Her Instagram channel @ambers.paradox has an avid online following. Some of her favourite female riders she follows on Instagram include: @redspace, @rosyulina, @alina_cateyka, and @brittanywinn.
Check out some of the female motorcycle influencers you should follow on Instagram here.
Follow Amber on LinkedIn
Team Favourites: Riding Media & Accessories
We wanted to also share with you some of the team's favourite things. However, to narrow it down, we're going to stay within the realm of motorcycling.
We just don't have time to break down everyone's favourite Pixar movie. (Inside Out, if you're asking.)
Favourite Riding Media
To keep his finger on the pulse of the latest electric motorcycle trends and gear, Dom visits a variety of different publications and websites, including:
Favourite Riding Accessories
The most popular riding accessories among the Damon team are the Quad Lock phone mount and Insta360.
Insta 360 is great for recording rides and, of course, the Quad Lock ensures that there are no nasty accidents with your mobile (no matter how hard you take the corners).
However, with Damon's continually operational 1080p front and rearview cameras, soon they won't need the Insta360 for recording their rides!
Our Final Team Member: You
While these members of the team (and those not mentioned) run Damon on a day-to-day basis, it's your continued support that fuels our work.
Now that you've gotten to know us better, don't be a stranger! We want to hear all about what kind of rider you are and what inspires you, too. With that in mind, be sure to follow us on social media and share your experiences with us!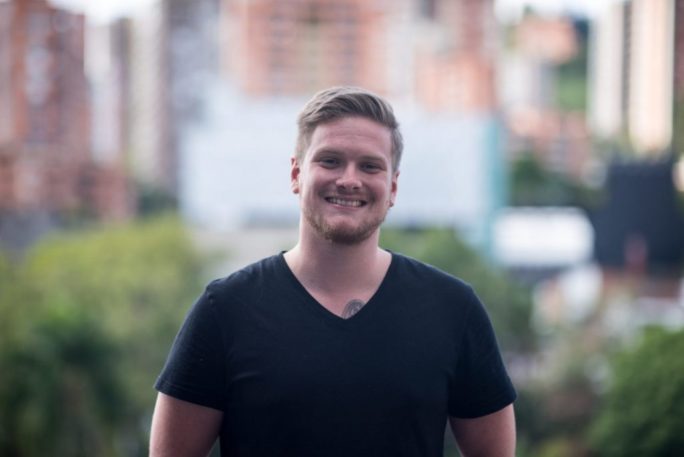 Mark Linsdell
Exploring Vietnam, Thailand and Cambodia on two wheels awoke a passion for motorcycles in Mark. With a degree in Print Journalism, he has written for a number of different industries and publications. However, the subjects that really get him excited are the latest EV trends and the future of electric motorcycles.