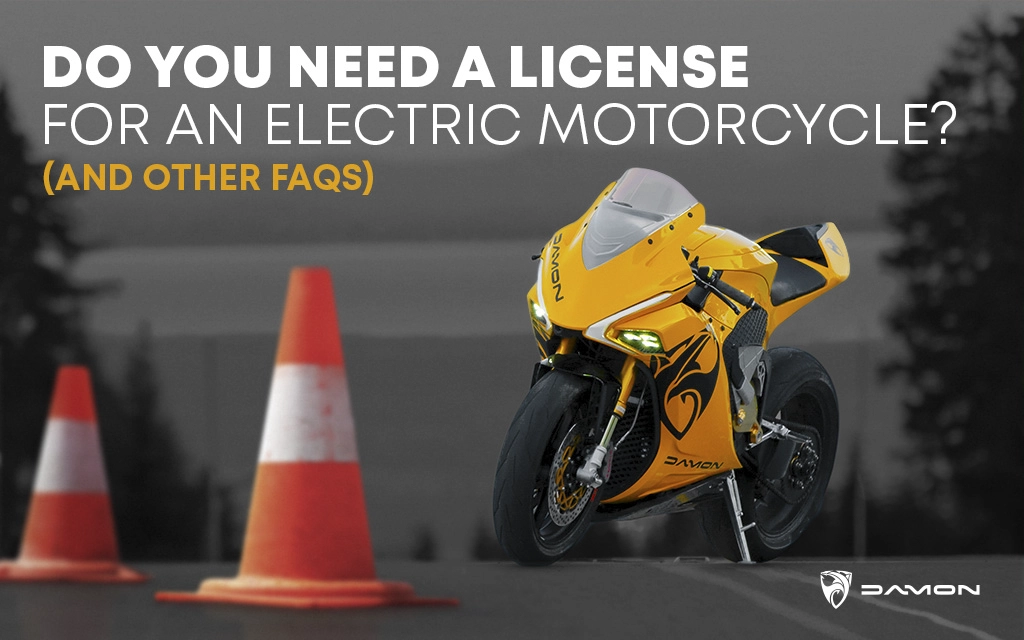 Do You Need a License for an Electric Motorcycle? (And Other FAQS) 
In 2023, you can find an electric motorcycle for every kind of rider. From low-powered electric scooters to electric superbikes, there's something for everyone.
However, this amount of choice can cause confusion when it comes to buying your first electric motorcycle, especially knowing what kind of license you'll need.
Therefore, we're answering all of the FAQs that we've received about electric motorcycle licenses.
Do You Need a License to Drive an Electric Motorcycle?
Yes, you do. You need a motorcycle license to ride any electric motorcycle. However, the same does not apply to electric bikes.
Electric bikes don't require a license. However, the laws around them vary from state-to-state.
What's the difference between e-bikes and electric motorcycles?
Electric bikes operate like a traditional pushbike, with an electric motor providing you with assistance. With electric motorcycles, there's no pedaling. All the movement is controlled by the throttle.
While you don't need a special license for e-bikes, a motorcycle license permits you to operate a two-wheeled motorcycle. However, this does not include a car, a three-wheeled motorcycle, or any other type of vehicle.
Therefore, the license you have for your car does not give you the legal right to ride a motorcycle.
What Kind of License Do You Need for an Electric Motorcycle?
There are two classes of motorcycle licenses in the states, Class M1 and Class M2. The class of license you need depends on your bike's specifications and type.
How do these differ? Let's take a look:
Class M1 License – This allows you to drive any type of electric motorcycle. This includes electric motorcycles with a hp equivalent of over 150cc, electric mopeds, and electric scooters.
Class M2 License – This is more restrictive. A Class M2 license allows you to operate a moped (a motorcycle with pedals) or any motorized bicycle that doesn't exceed 30 mph.
Class C License – This class of license is usually for cars. However, you'll need a Class C license if your electric motorcycle has a sidecar attached or has three wheels.
With this in mind, we recommend getting a Class M1 license. This allows you to ride any type of electric motorcycle, including all Damon motorcycles!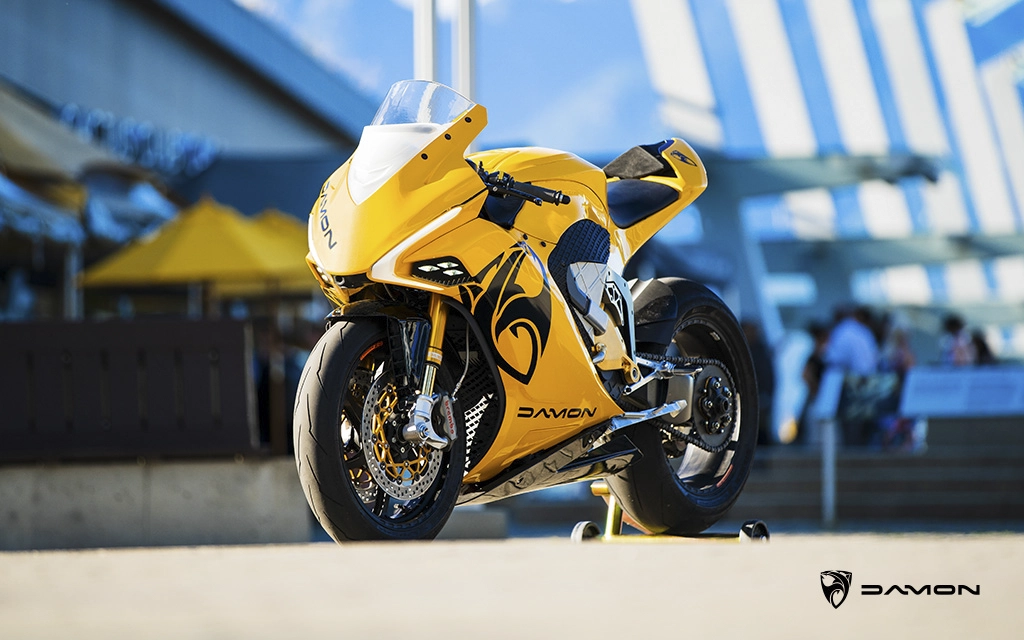 How Do You Get a License for an Electric Motorcycle?
Getting a license for an electric motorcycle is no different from getting a license for an ICE motorcycle.
First off, you need to make sure you're eligible for a motorcycle license. That means:
You're 15 to 16 years old (depending on your state)
Passed a vision test
Have held a valid driving license for at least 6 months
The next step is to take a DMV-approved rider training course. This teaches you how to operate a motorcycle. Once you complete the course, you'll receive a certificate that allows you to take the DMV's practical and written exams.
After you pass both – we're assuming you do – you'll be issued your motorcycle license! Or, as we like to call it, your ticket to a good time.
What Are the Next Steps After Getting Your Motorcycle License?
The next step is to buy an electric motorcycle! However, we're going to assume that's obvious and you've got a sweet two-wheeler you're dying to ride.
After getting your motorcycle license, you'll need to get electric motorcycle insurance and then complete your electric motorcycle registration at the DMV. These are both super important. If you don't complete all of these steps, you're breaking the law and endangering yourself and others.
How you get your electric motorcycle registered will differ slightly depending on your state. However, the majority of the time you'll need to go to the DMV armed with:
Your Certificate of Title (or name and address of lienholder, if you have a loan)
Proof of insurance
A valid motorcycle license (within your state)
Applicable fees
Once insured and registered, you can hit the road, Jack!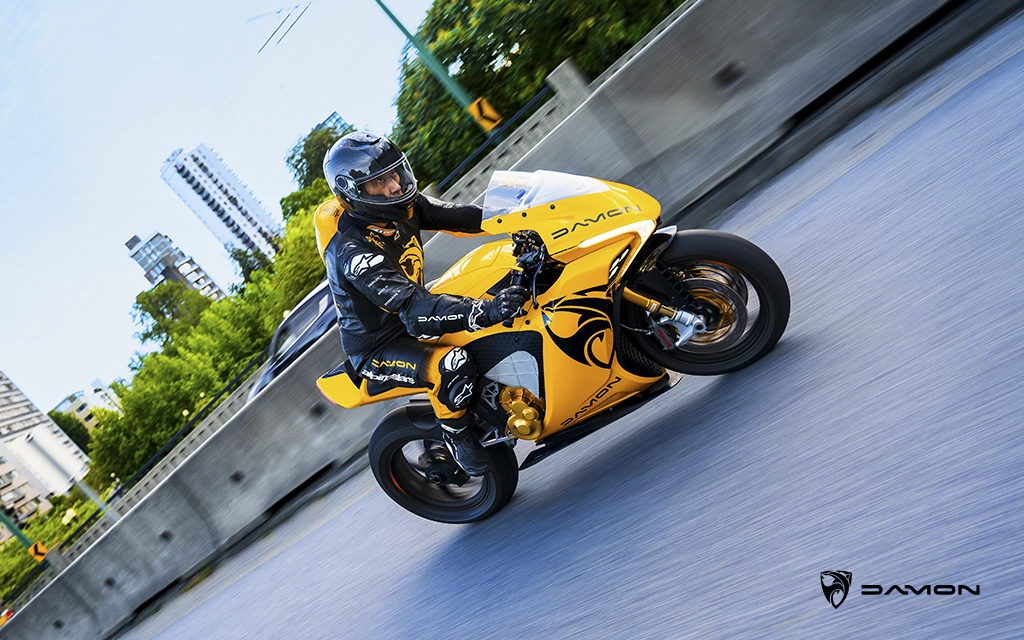 However, your journey doesn't need to stop there. If you want to be a better and safer rider, we recommend taking additional riding courses.
These make riding more enjoyable and will iron out any bad habits early on. You'll thank us when you attend your first motorcycle track day!
How Do Electric Motorcycle Licenses Differ State by State?
The requirements for getting an electric motorcycle license differ slightly from state to state.
For instance, in California, from the age of 17 years and 6 months, you can't ride in the dark or with passengers even after you have a motorcycle license. Furthermore, until you're 21 or older, you can't qualify for an M1 or M2 license without completing an approved motorcycle safety training program.
Whether you're in Texas, Illinois, Florida, or anywhere else, these little quirks and differentials are common throughout the country. Moreover, motorcycle licensing laws are decided at the state level. Therefore, it's worth checking out the different requirements in your state after reading this.
You can find these resources on your local DMV website.
Bottom Line: You Need a License, Registration, and Insurance
A lot of people ask us if electric motorcycles are legal.
While we can't comment on any Frankenstein creations made in your garage, all Damon motorcycles are road legal. The only thing that would make your ride illegal is not having a license, registration, or insurance.
Therefore, if you want to enjoy the electric motorcycle of the future, make sure you have all of these!
Tags In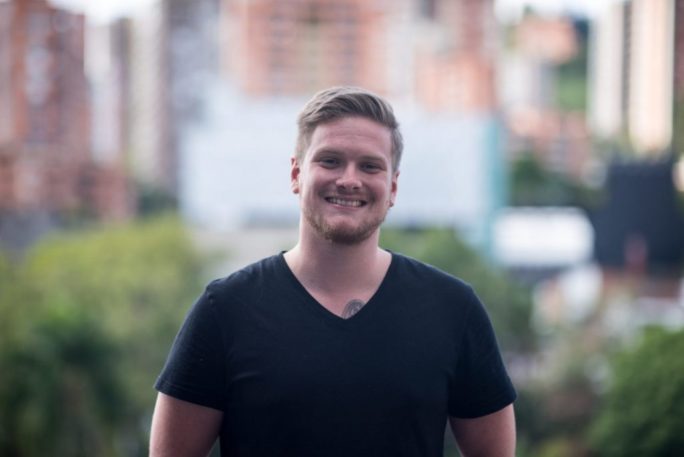 Mark Linsdell
Exploring Vietnam, Thailand and Cambodia on two wheels awoke a passion for motorcycles in Mark. With a degree in Print Journalism, he has written for a number of different industries and publications. However, the subjects that really get him excited are the latest EV trends and the future of electric motorcycles.