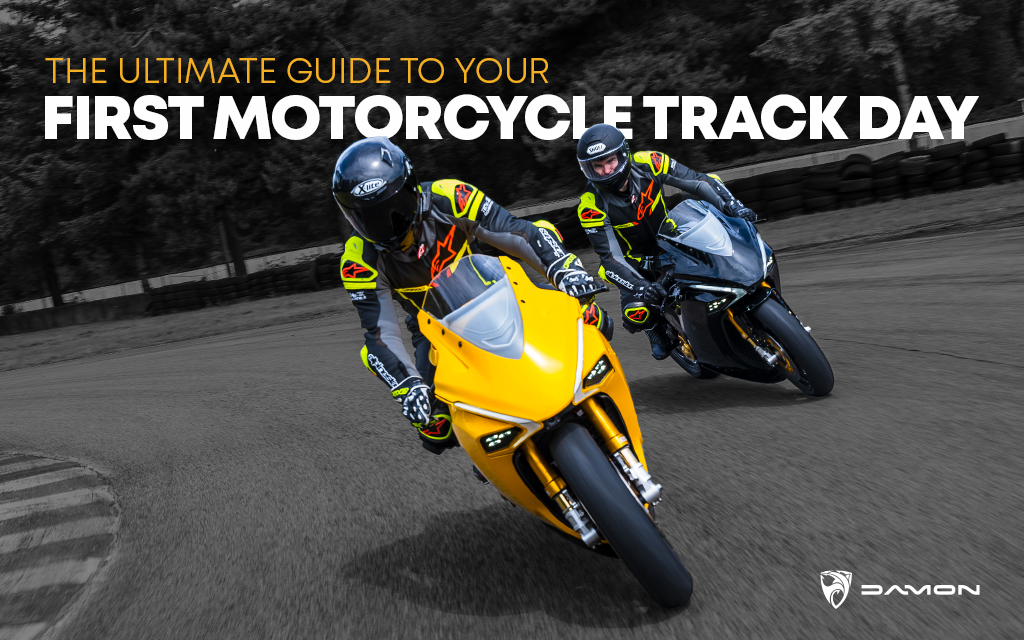 The Ultimate Guide to Your First Motorcycle Track Day
Why are you going on your first motorcycle track day?
Some people go to practice for race days, others enjoy riding as hard as possible without any limitations, and some of us go simply to improve our riding skills so we can hit the road with even greater confidence.
Whatever your reason, a first track day can be a little intimidating. But, don't worry, we're here to help.
This is our guide to motorcycle track days for beginners. We'll help you quash any last-minute jitters you have by giving you everything you need to know ahead of your first track day. Ride on!
What Is a Motorcycle Track Day?
A lot of people hear the words "track day" and immediately think they're entering into MotoGP qualifying rounds. However, a track day is not a motorcycle racing day. Another question people frequently ask is are motorcycle track days safe? Yes, if you take proper precautions!
They're simply a day where you're able to take your motorcycle out in a closed and controlled environment (a race track) and improve your riding skills. Without having to worry about other vehicles, poor road surfaces, or "the rules of the road," you'll be able to ride freely and concentrate on honing up your technique.
In addition to time on the track, you can also get advice on how to improve your skills from well-trained control riders.
Here are some of the skills you'll learn or be able to master throughout the day at an official school:
Cornering precision
Cornering line selection
Body positioning
Braking techniques
Gear shifting timing and techniques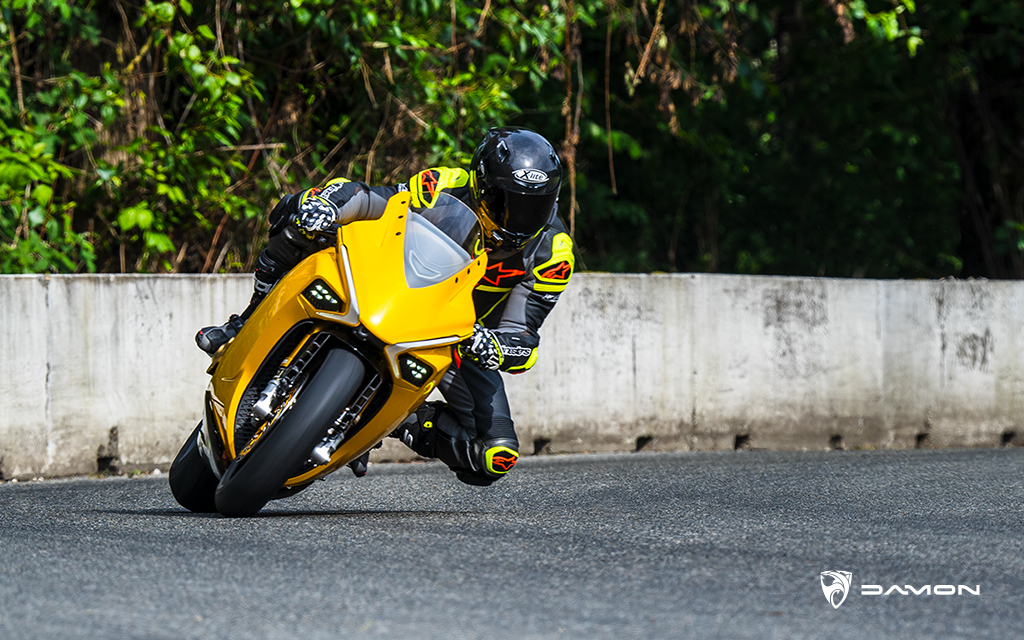 How to Find the Right Track Day for You
Tracks are typically held by private organizations. They rent out a racetrack for the day – or the weekend – and then rent that time to track day attendees. On the flip side, certain tracks will run their own events. These can usually be found directly on their website. How to find the right one for you? Your first step is to find a track day organization near you.
If you're not too fussy, your best bet is to fire up Google and search for "motorcycle track days in my area." However, if there's a specific track you've always envisioned tearing it up on, take a look at their website and try to find out what organizations hold events there.
Track days are not underground. Therefore, the majority of tracks will have multiple organizations that run track days. Although, as a beginner, it's a good idea to delve into the ones that have the best resources to fit your unique needs. For example, if you're looking to improve your riding technique, look for events that include training and coaching options.
A lot of organizations will offer discounts and training for new riders. Even if it's not displayed on the event details, don't be afraid to ask!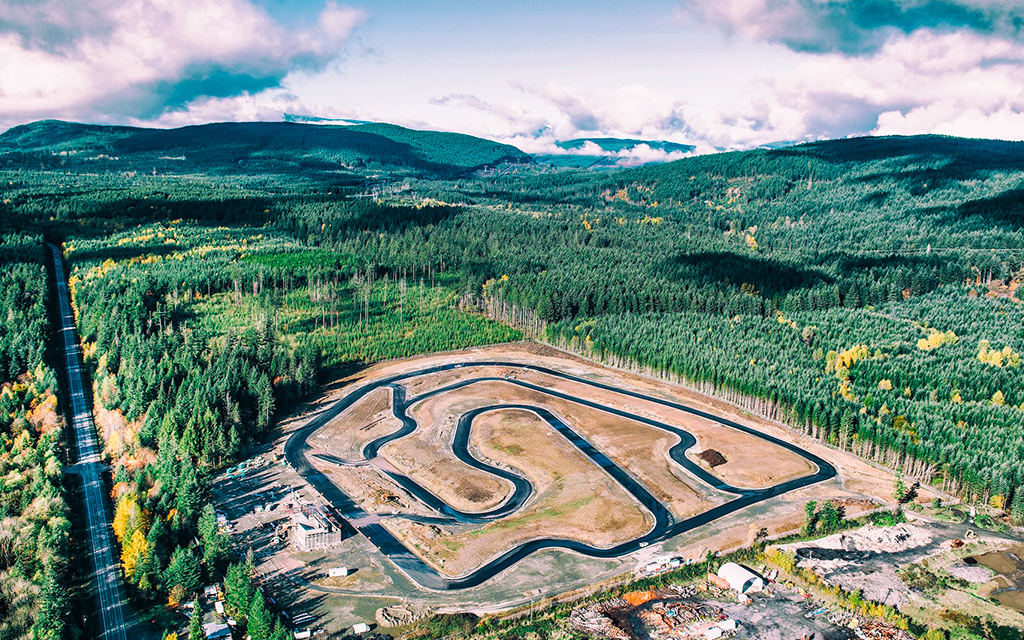 What Kind of Motorcycle Do I Need For a Track Day?
Whether you ride a cruiser, sports bike, touring bike, dual-sport, or a scooter, you can bring it to a track day. Sure, a Damon HyperSport will perform way better than a moped on the track. However, don't let the type of motorbike you ride prevent you from hitting the track. When all is said and done, the main goal is to improve your skills – no matter what kind of rider you are.
That being said, most people do ride a sports bike on track days – and this is the type of bike we would recommend to get the most out of your day.
If you don't have a sports bike, feel comfortable using your bike, or don't think it can handle itself on a track day, you should contact the organization about renting a motorbike for the day.
While track riding is a safe environment, it's still best to adhere to safe motorcycle practices for yourself and others around you. And, if your own motorbike could be hazardous, please use a different one.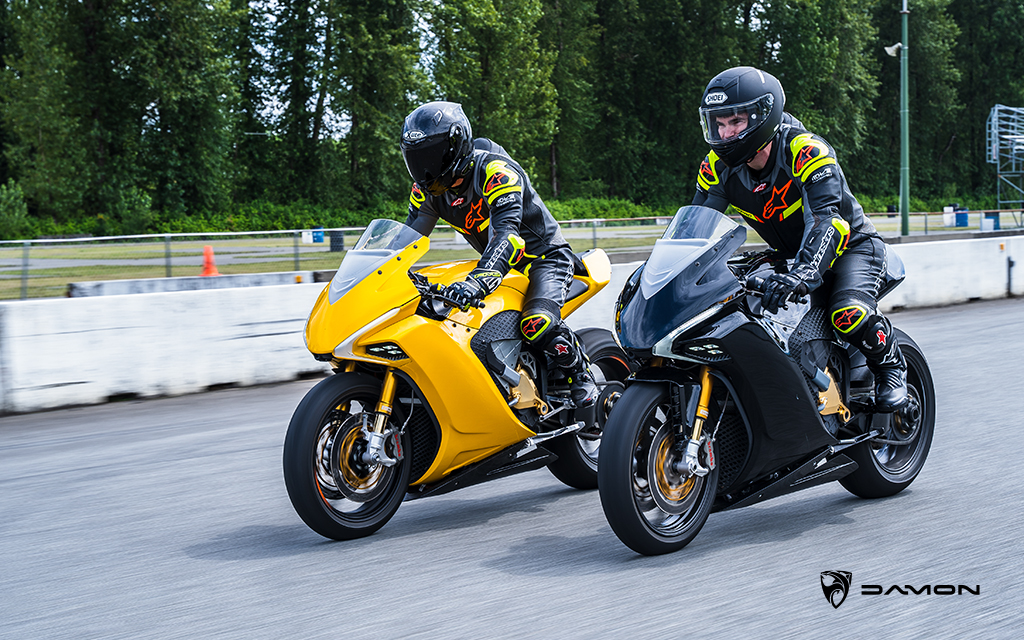 What Do I Need For a Track Day Motorcycle?
While you can use any kind of motorcycle on the track, you'll still need to prep it for the day. Thankfully, if you're a beginner, you'll only have to make a few small adjustments. Advanced groups have to do a greater level of motorcycle prepping – as you improve your skills, you'll want to tune your bike to further increase performance and push the limits of what you can achieve on your motorcycle.
Before getting into the preparations, it's worth checking the rules and regulations of your selected organization (like this page for Silverstone bike track days). However, the requirements are nearly the same across the board:
1. Taping off any lenses on your motorcycle – Your headlights, taillights, and turn signals should all be taped up. Painters masking tape or gaffer tape is your best bet here. And, to avoid nasty and difficult to remove residue, be sure to avoid duct tape.
2. Remove unnecessary accessories – This main culprit here is cell phone mounts. Why do you need to avoid them? Well, they could possibly come loose or fly off from the vibrations caused by high speeds.
3. Remove your license plate – Believe it or not, your license plate is also at risk of the above. So be sure to remove it, too.
4. Replace coolant with water – Coolant is rather slick and slippery. Therefore, any leaks could be a danger to you or others. This varies from organization to organization so check with your track day host to see if you need to do this beforehand.
5. Tire pressure and tread life – Optimal tire pressure can be hard to gauge (pun intended). It will depend on your motorcycle and tire selection. If you're unsure, ask for recommendations from one of the assigned coaches. On top of that, your tires will need at least 50% of their tread life left. That being said, you'll enjoy the day so much more with new or newer tires.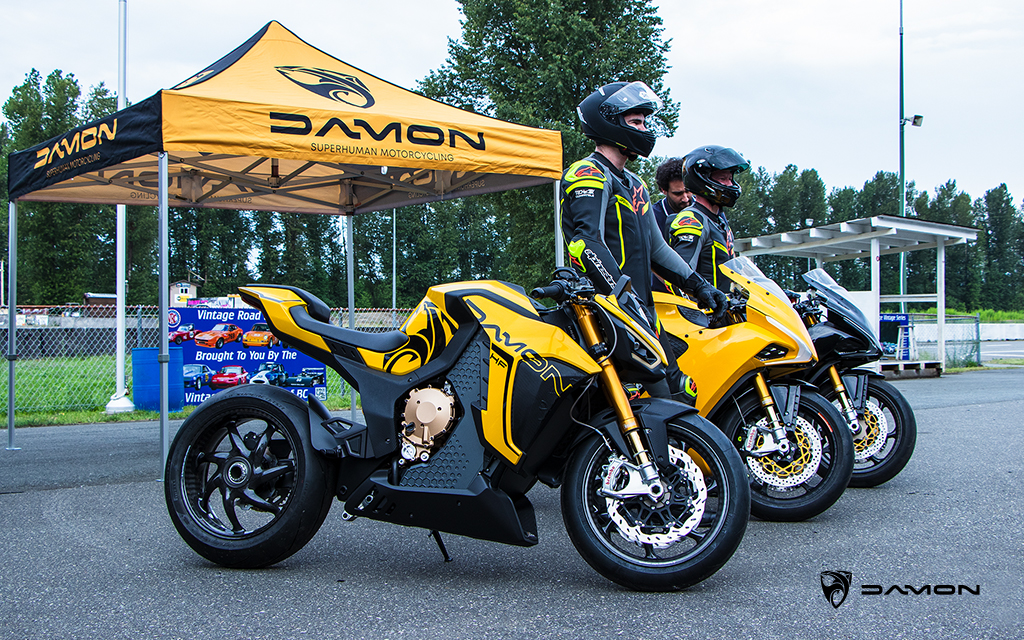 What Do Techs Look For During the Tech Inspection?
Once your two-wheeled friend is all prepared, you'll have to run it through a tech inspection. During the inspection, the technician will:
Check for any leaking fluids
Look for any missing screws
Check chain tension
Ensure your brakes and suspension work properly or even better – get your suspension set up for you
Make sure you check all of these and prep as much as possible in advance. It would suck if you splashed out on a track day only for your motorcycle to not pass the tech inspection.
How to Get Your Motorcycle There
Now it's all prepped, you're going to have to get your motorcycle there.
If you don't own a truck, this will require a trailer. Trailers themselves are a bit of an expensive outlay for a beginner. Thankfully, you can hire one quite easily. U-Haul's solo motorcycle trailers start at around $15 a day.
If you're on a tight budget, you could drive your motorcycle to and from the track day. However, we only recommend this if you live very close by and can pack everything you need to prep your bike in a backpack. Track days are draining. Therefore, adding a long return journey at the end of your day only increases your chances of an accident.
PRO TIP: Track day fatigue is real! If your budget and work situation allows, book accommodation near the racing track, get there early to set up so you mentally and physically prepare, and take off work. You'll thank us the day after.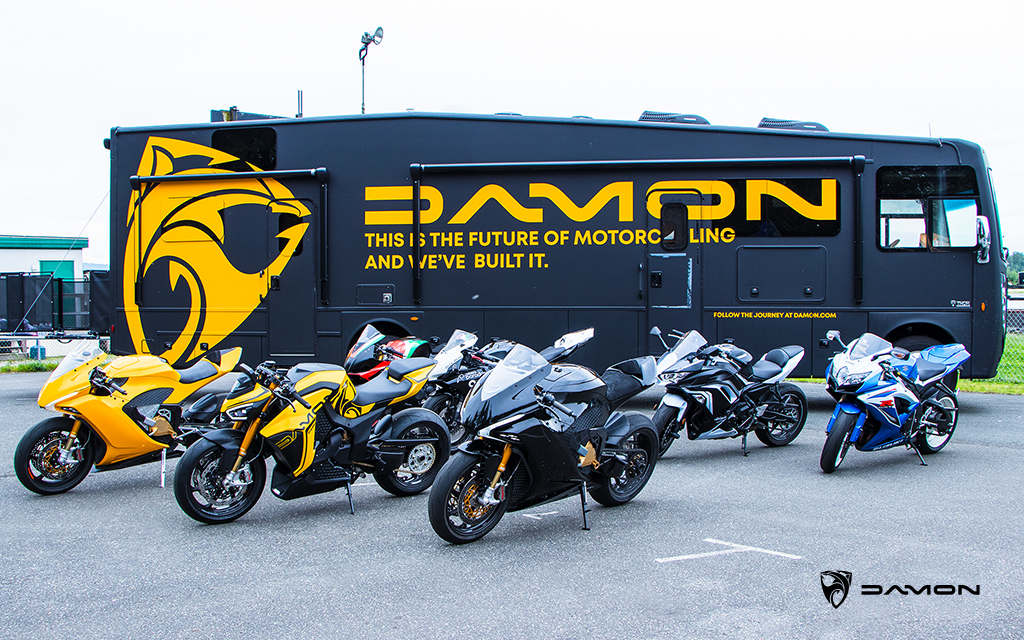 What You Need to Bring
There are essentially a few different categories of things you should bring with you on a track day:
1. The correct riding gear – While the rules for gear might slightly vary, most tracks require a full leather suit (or at least one that zips together) with back protectors – you'll want to be as protected as possible so the only thing you need to concentrate on is the ride! In addition, you'll need proper boots and helmets should be less than 5 years old with specific certifications. To check what's required for your track, visit the organization's rules and regulations page
2. Tools for adjustments – Don't overwhelm yourself on your first track day. It's best to bring a few tools for minor adjustments and tweaks, such as: an air pressure gauge, wrenches for adjusting chain tension, and anything that can tighten or loosen the different components on your bike. It may also be worth bringing some extra gas if you're looking to do A LOT of riding. You'll also want to include spare tape and tools to remove your license plate in case you forget to prep your bike!
3. Water and food – Tracks are normally situated far, far away from civilized society. Therefore, it can be hard to get water and food easily. Furthermore, being in your leathers in the middle of summer will make you extremely dehydrated. So, bring more than enough water and food.
On a track day, you'll be out and about all day. As a result, you want to protect and shade yourself from the sun. If you have space, pack a tent, some sunscreen, and a couple of foldable chairs to lounge on in between rides. To be really prepared, create your own full track-day packing list.
Wondering what to wear on a track day? Check out our guides to men's motorcycle gear and the best motorcycle gear for women.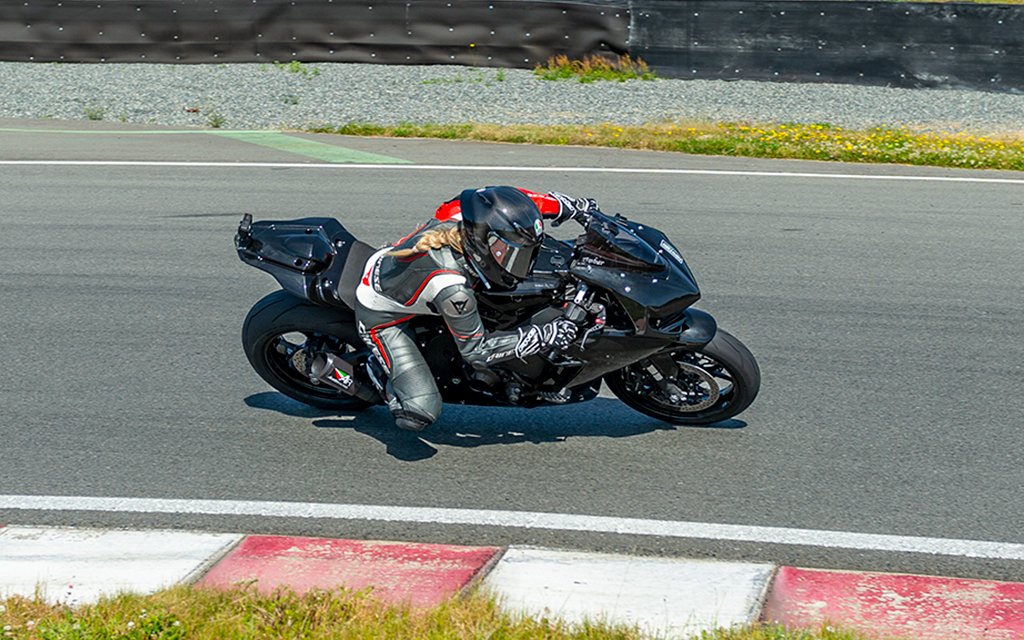 How Much Is a Motorcycle Track Day?
Let's get down to brass tacks, how much is a motorcycle track day?
This will differ depending on a number of factors, including where you're based, what's included, and other additional costs you have to consider.
According to Riding in the Zone, a track day can cost anywhere from $150 to $300 per day. Riders can be deterred by the price of track days. That being said, the type of riding you get to enjoy on a track day could end up in a serious injury, a speeding ticket, and insurance points on the road if you're not on the track. In addition, track days will make you a significantly better rider.
If you're an avid rider, it's the best investment you can make. So, treat yo' self!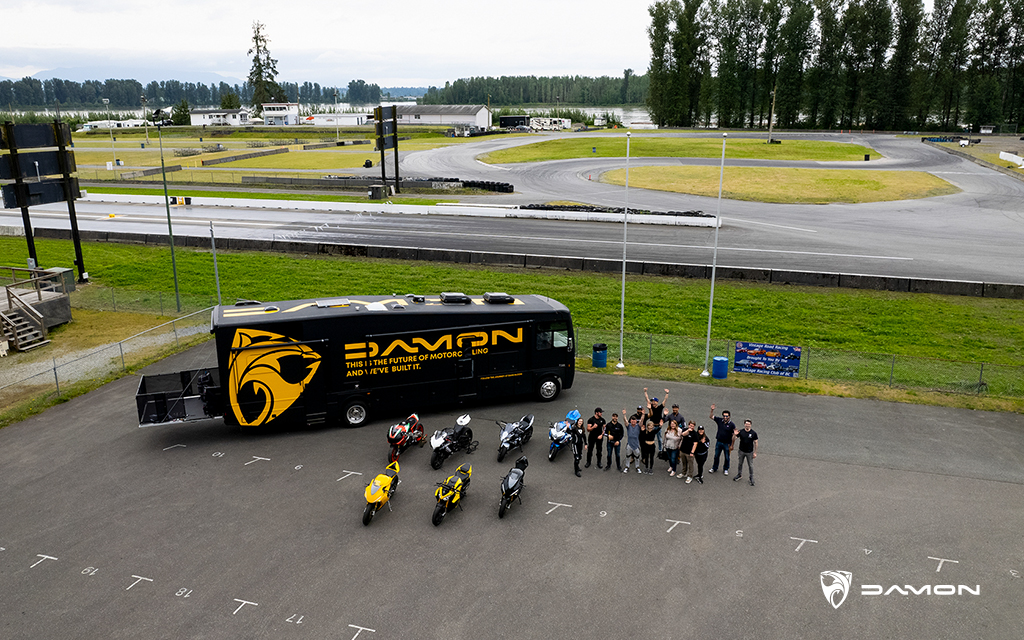 Are Motorcycle Track Days Worth It? You Bet!
Well, there you have it! If you were unsure about going on your first motorcycle track day, we hope you feel more confident to hit the tracks now.
It doesn't matter what you ride, how you ride, or your level of experience, there's always something to gain from attending a track day and hanging out with an awesome like-minded riding community.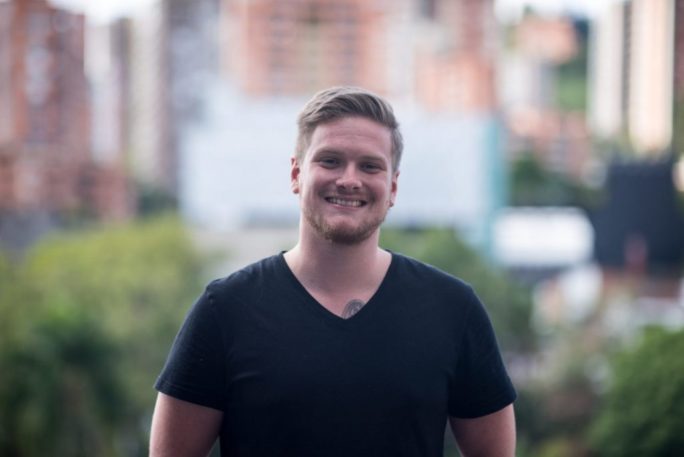 Mark Linsdell
Exploring Vietnam, Thailand and Cambodia on two wheels awoke a passion for motorcycles in Mark. With a degree in Print Journalism, he has written for a number of different industries and publications. However, the subjects that really get him excited are the latest EV trends and the future of electric motorcycles.