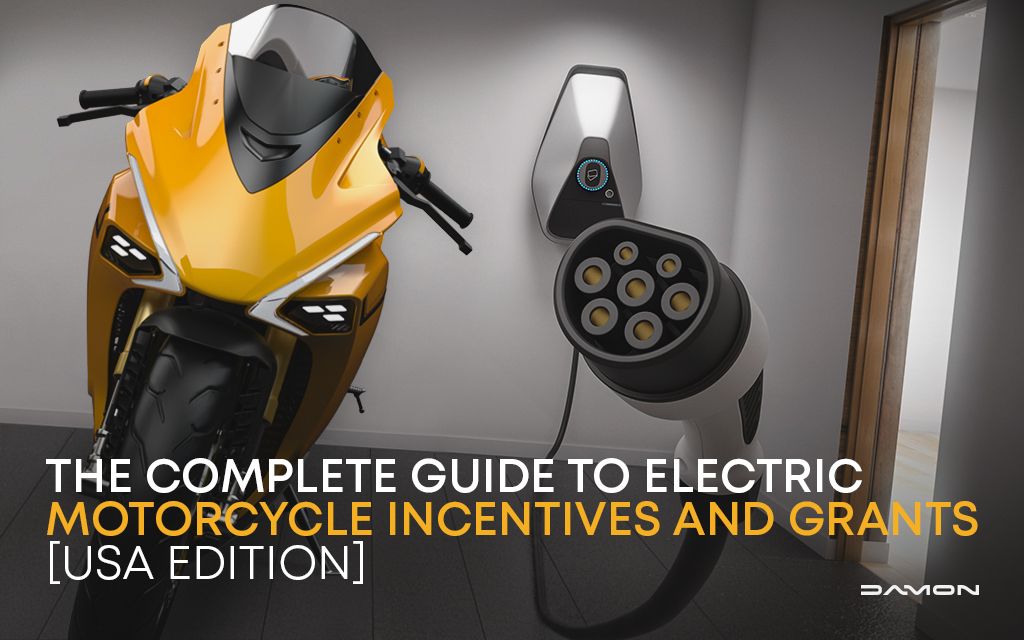 The Complete Guide to Electric Motorcycle Incentives and Grants [USA Edition]
There are many benefits to owning an electric motorcycle.
Peak performance, saving the planet, and of course, looking really fly. Although, what about the cost? There's a perception that electric vehicles are expensive to own and, as a result, there's a reluctance from some riders to switch from gas motorcycles to electric motorcycles.
However, it's not as black and white as you may think. Electric motorcycles help you avoid the ongoing costs involved in owning a gas motorcycle, such as gas, routine maintenance, motorcycle consumables, and so on. Furthermore, there are also a growing number of government schemes for electric vehicles – including electric motorcycles.
With that in mind, we've put together this complete guide to electric motorcycle grants and incentives you can apply for in the USA.
First off, an update on the federal tax credit for electric motorcycles.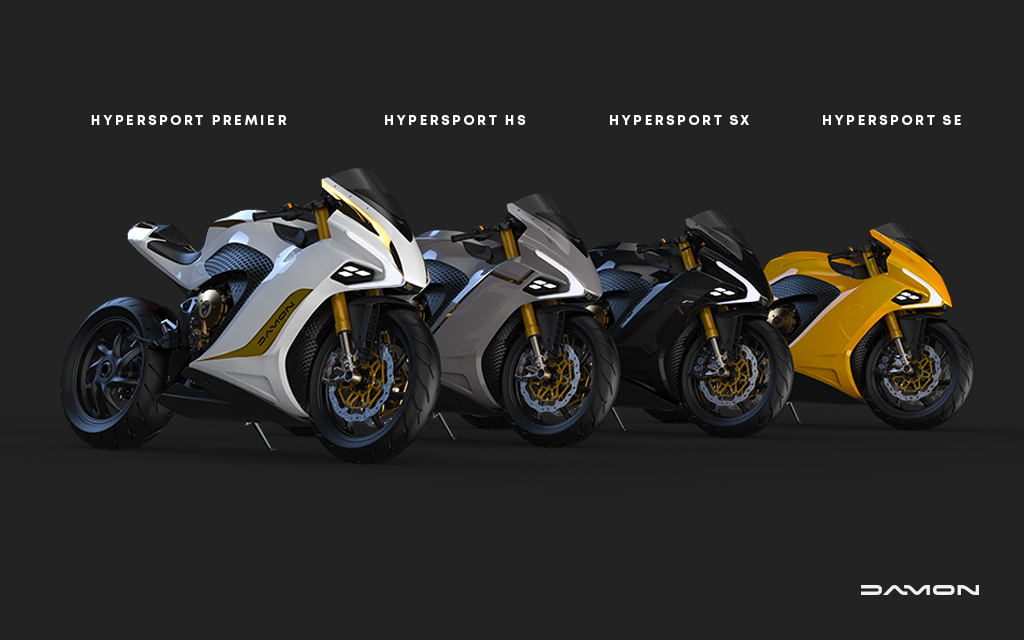 What's the Latest on the Federal Tax Credit for Electric Motorcycles in 2023?
The Inflation Reduction Act 2022 was signed into law on August 16th, 2022. This act removes the now-expired federal electric motorcycle tax credit, which would have allowed riders to apply for up to $7,500 in tax credit. The act – which also doesn't include electric bikes – is vastly different from the former Build Back Better Act, which was previously passed by the US House of Representatives in November 2021.
While this is a blow for riders, it's unlikely to be the last update on a federal electric motorcycle tax credit this year. In fact, Jacqueline Petersen, Vice President of Communication for the Motorcycle Industry Council, is exploring other options for the end of the year:
"The MIC GRO is continuing to work with the tax committees to explore other options, potentially including an end-of-year tax extenders bill."

Jacqueline Petersen, Vice President of Communication for the Motorcycle Industry Council
We'll update this blog as soon as there are any updates. Watch this space!
The Key Takeaways From the 2022 Inflation Reduction Act
Here's some additional information on how other zero-emission vehicles and EV manufacturers are affected by the new act:
Sales cap is gone – The previous 200,000 sale cap is being replaced with an expiration purchase date of December 31, 2032.
Battery component sourcing becoming more important – For a vehicle to qualify, its battery components must be at least 50% sourced in the US or from countries the US has free trade agreements with until 2024. Then, it will begin to increase incrementally by 10% till 2028.
Used EVs still qualify – Used EVs are now eligible for a $4,000 federal tax credit, with a price cap of $25,000. They must be at least two years old, and the used credit can only be claimed once in the life of the vehicle.
In 2024, credit can be implemented at the point of sale – The tax credit can be implemented at the point of sale – instead of via your taxes – from January 1st, 2024. This effectively makes it a rebate. However, before this date, it remains a tax credit.
Are There Any Electric Motorcycle Incentives at the State Level?
Electric motorcycle tax credits and incentives differ vastly on a state-by-state basis.
And, even though the federal tax credit has expired, there are a number of states providing significant incentives for electric motorcycle ownership.
Here's a breakdown of the incentives available in five of our most reserved states:
California Electric Motorcycle Incentives
The Clean Vehicle Rebate Project (CVRP) provides anyone in California with a rebate of $750 for a new electric motorcycle purchase.
Furthermore, San Joaquin Valley residents can get an electric motorcycle rebate of $1,000 with the purchase of any eligible ZEM (Zero Emission Motorcycle) via the San Joaquin Valley Drive Clean Rebate Program. To top it off, if you live in either Monterey, Santa Cruz, or San Benito County, you're eligible for a $900 rebate via the Monterey Bay Electric Vehicle Incentive Program.
Unfortunately, the California Clean Fuel Reward (CCFR) was temporarily reduced to $0 on September 1st, 2022. However, we will update you if this changes!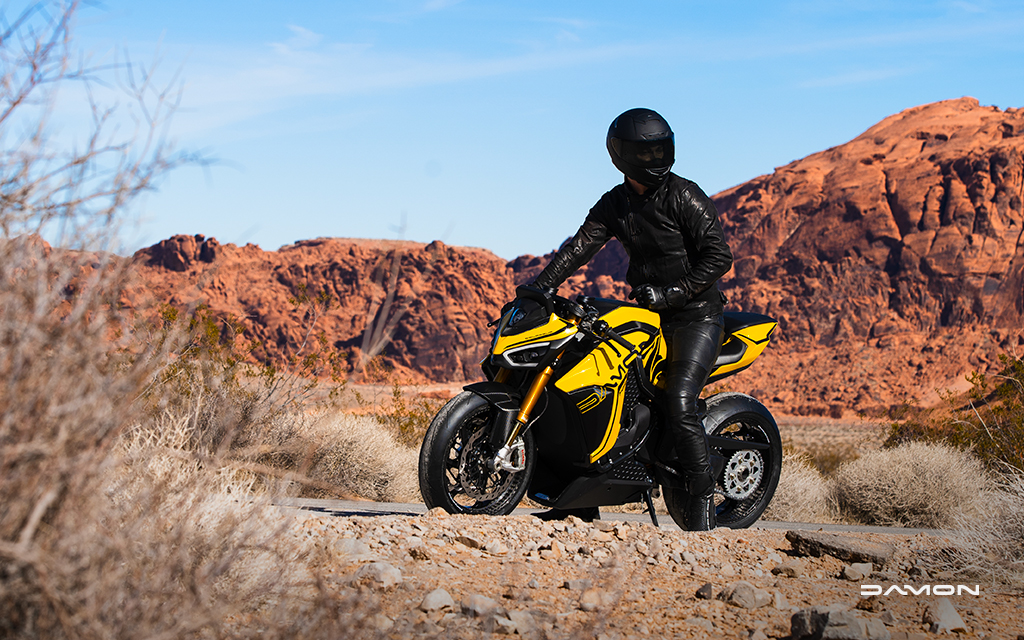 Pennsylvania Electric Motorcycle Incentives
If you're based out of Philly – or anywhere else in Pennsylvania – you can apply for the Alternative Fuel Vehicle (AFV) Rebate of $500.
Alternative fuel vehicles include:
Electric motorcycles
All electric vehicles (EVs)
Plug-in hybrid electric vehicles (PHEVs)
Compressed natural gas (CNG) vehicles
Propane vehicles
To qualify, you must meet income eligibility requirements, and the vehicle purchase price should not exceed $50,000 – luckily Damon motorcycles range from $19K to $40K!
Furthermore, if you're in Western Pennsylvania and are a customer of Duquesne Light Company (DLC), a new electric motorcycle purchase makes you eligible for a one-time bill credit of $60. In addition, PECO customers can receive a $50 rebate with the purchase of a new and qualified EV.
Illinois Electric Motorcycle Incentives
Are you a resident of Chicago, Aurora, Naperville, and or anywhere else in Illinois? Well, have we got a rebate for you!
You're eligible for a state-wide rebate of $1,500.
The Illinois Environmental Protection Agency (IEPA) rebate of $1,500 is available for any purchase of a new electric motorcycle after July 1, 2022. Remember, you must apply for the rebate within 90 days of purchasing or leasing, and registering the EV. Furthermore, you can only receive one rebate during a 10-year period.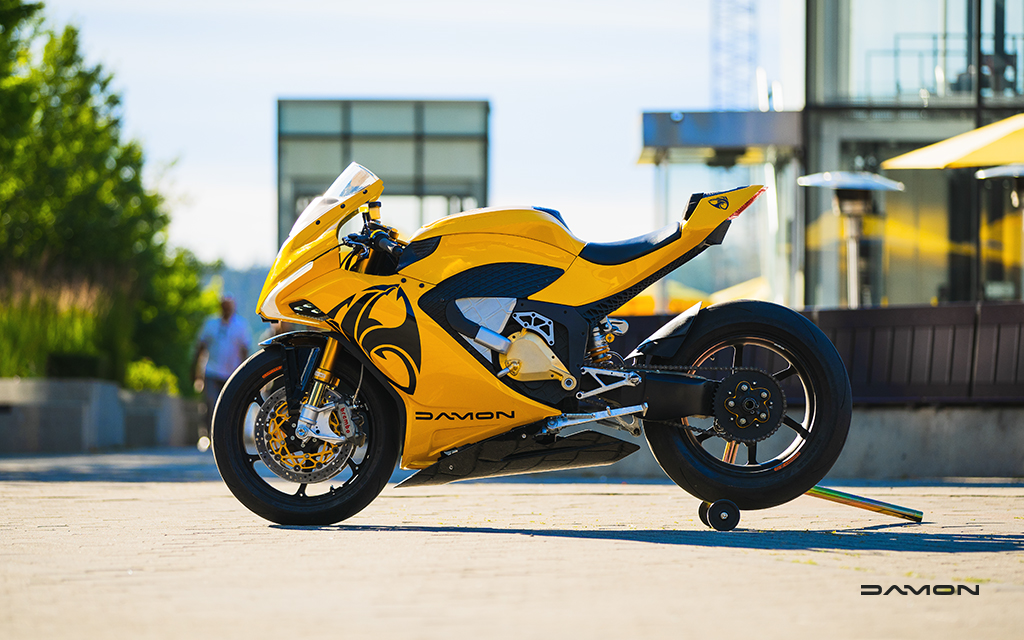 Florida Electric Motorcycle Incentives
Orlando Utilities Commission (OUC) provides rebates of $200 to Orlandoans who purchase or lease an eligible new or preowned personal electric vehicle (PEV).
Texas Electric Motorcycle Incentives
The Denton Municipal Electric (DME) offers City of Denton residents a $300 rebate for the purchase of an EV.
Bear in mind, if you're successful in getting this rebate, you must agree to charge your electric motorcycle during off-peak hours.
Electric Motorcycle State Incentives Infographic
Want a TL;DR version? Here's a handy infographic with the above information: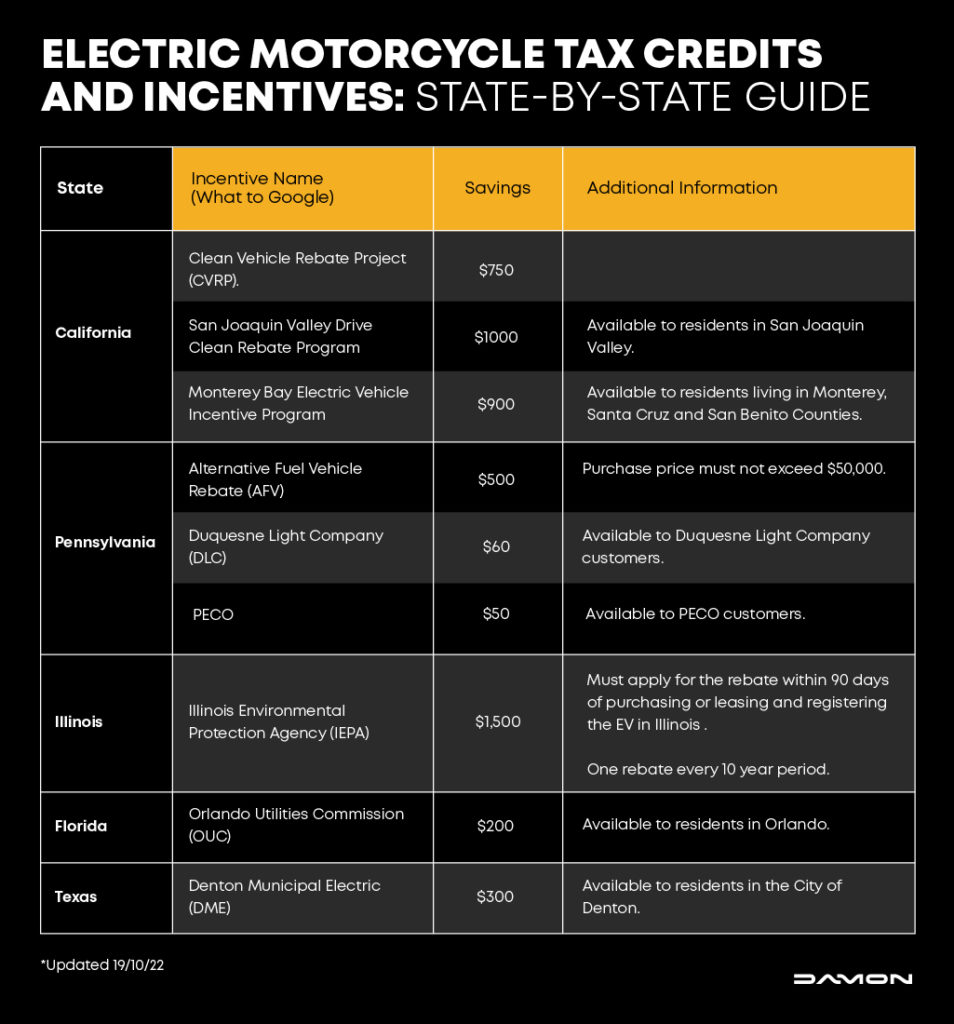 State-level incentives come and go as quickly as a Damon HyperSport on the track!
Therefore, we recommend continually checking with your state, region, and city to find out what savings are available for you and your electric motorcycle.
What EV Charger Tax Credits Are Available?
There is an increasing number of incentives for businesses and public entities thinking of installing EV charging infrastructure on-site. However, you can take advantage too!
For example, the federal tax credit for EV chargers expired on December 31st, 2021. However, the aforementioned Inflation Reduction Act's Alternative Fuel Refueling Property tax credit sees the EV charger tax incentive extended for another ten years – through to December 31st, 2032. As a result, if you install a home EV charger, this credit will cover 30% of your cost of hardware and installation, for an amount of up to $1,000.
Here are the steps to take to apply for this tax credit:
Purchase an electric vehicle charging charger – There are many choices out there, but Charge Point and Clipper Creek are two manufacturers with good reputations.
Install the charger – DON'T TRY THIS YOURSELF! Get a qualified installer or electrician to install your charger.
Get your receipts together – Save your receipt and ask for one from your electrician for the installation.
Get your calculator out – Now, the fun part: the math. Complete your full tax return, then fill in form 8911. You'll need to know your tax liability to calculate the credit. We're no CPA, so make sure you get advice from your own tax professional.
The tax credit for home EV chargers is great for those wanting the convenience of charging up at home. In addition, $900 million is set to be invested in U.S. EV charging infrastructure throughout 35 different states.
This is making range anxiety a thing of the past. Not only is charging infrastructure improving throughout the country, but electric motorcycle charging is also becoming faster and faster.
Don't believe us? Well, look at the charging times for Damon Motorcycles below: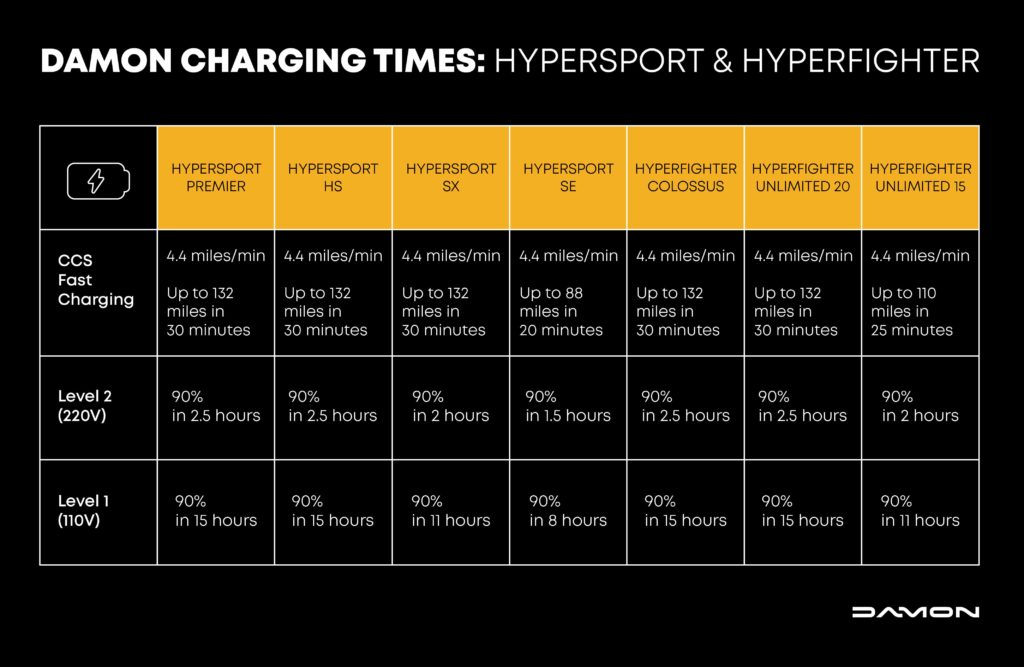 Bottom Line: Electric Motorcycle Ownership Continuously Saves You Money
As you can see, buying an electric motorcycle is becoming more affordable than ever before.
States throughout the US are consistently offering new incentives to convince residents to switch to clean vehicles. What's more, the demand for the renewal of the federal electric motorcycle tax credit is not going away anytime soon.
One thing is for sure, the savings afforded by electric motorcycles don't stop when you turn the key – they keep on rolling far into your EV ownership.
Electric motorcycle insurance cost is starting to fall, and as electric motorbikes get safer, it will continue to do so. On top of that, batteries are lasting longer, there's almost zero maintenance, and, of course, no crazy gas prices are involved!
It's time to save the planet, look fly, and save a pretty penny while doing so.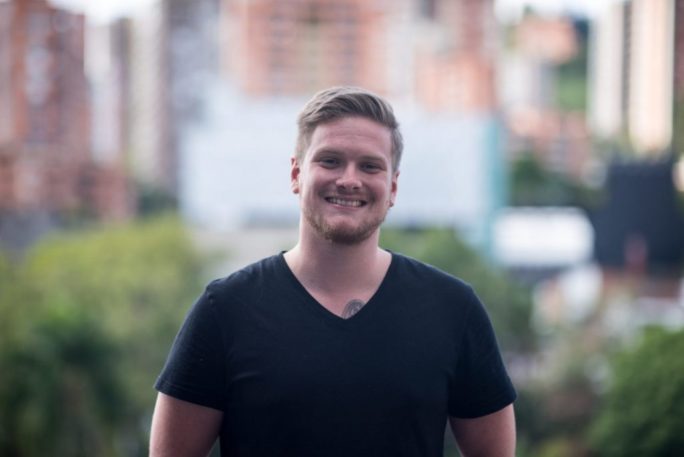 Mark Linsdell
Exploring Vietnam, Thailand and Cambodia on two wheels awoke a passion for motorcycles in Mark. With a degree in Print Journalism, he has written for a number of different industries and publications. However, the subjects that really get him excited are the latest EV trends and the future of electric motorcycles.