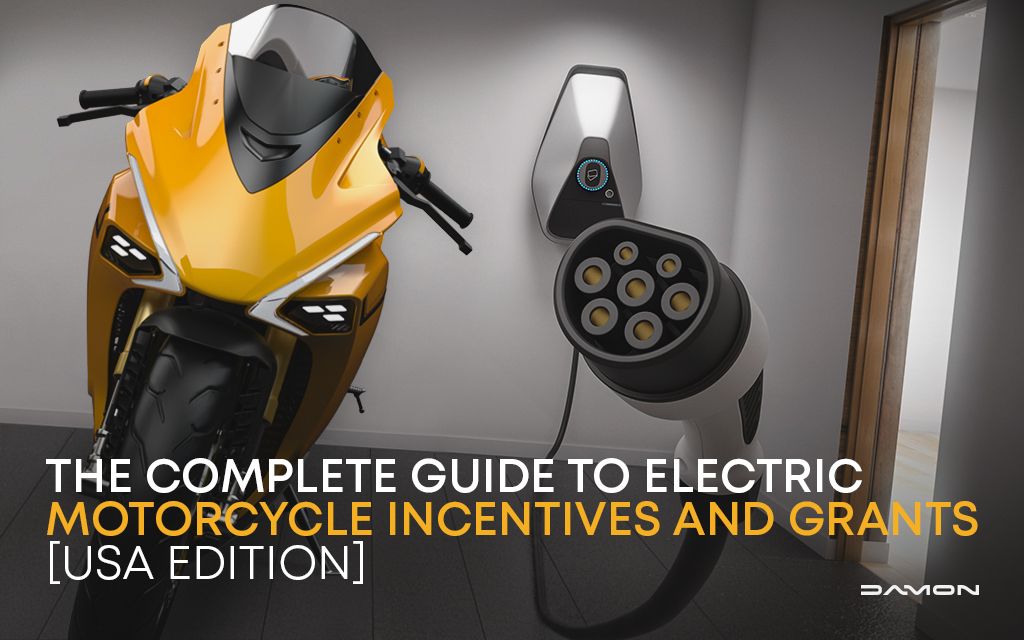 The Complete Guide to Electric Motorcycle Incentives and Grants [USA Edition]
There are many benefits to owning an electric motorcycle.
Peak performance, saving the planet, and of course, looking really fly. Although, what about the cost? There's a perception that electric vehicles are expensive to own and, as a result, there's a reluctance from some riders to switch from gas motorcycles to electric motorcycles.
However, it's not as black and white as you may think. Electric motorcycles help you avoid the ongoing costs involved in owning a gas motorcycle, such as gas, routine maintenance, motorcycle consumables, and so on. Furthermore, there are also a growing number of government schemes for electric vehicles – including electric motorcycles.
With that in mind, we've put together this complete guide to electric motorcycle grants and incentives you can apply for in the USA. Why not take advantage of all the financial incentives available to you and save stacks?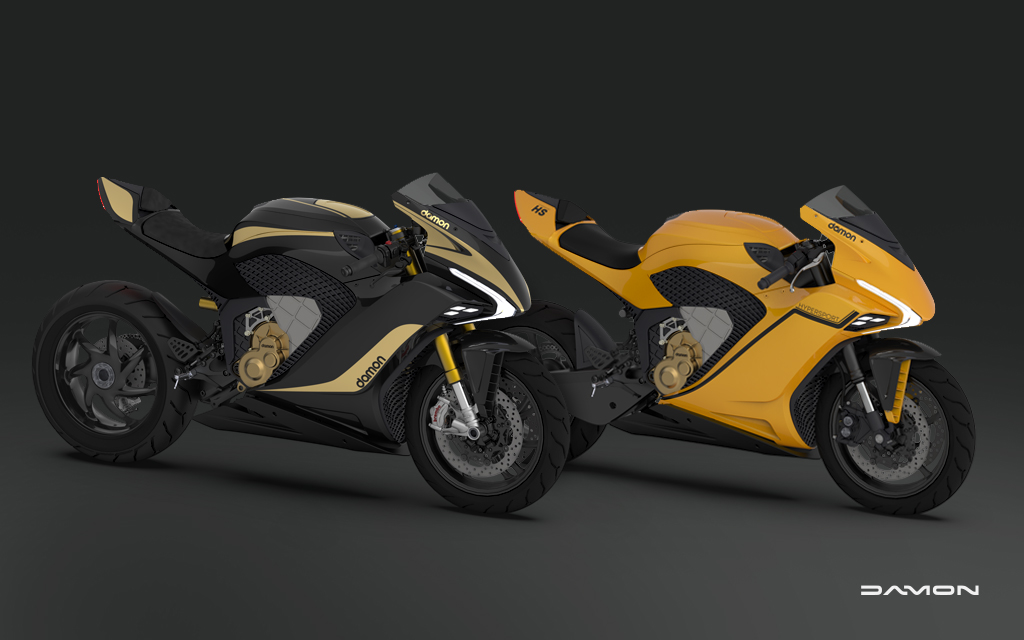 What Are the Latest Government Incentives for Electric Motorcycles?
At the federal level, there is an electric motorcycle tax credit available in 2022. This is called the E-motorcycle Federal Tax Credit. Otherwise known as the 2-wheeled plug-in tax credit, this incentive gives buyers 10% off towards the purchase of a brand-new electric motorcycle.
This is a pleasant surprise for EV enthusiasts all around. The credit was introduced in 2020 and was due to expire at the end of 2020. However, it was given a year-long extension back in February 2021. That being said, whether it will be extended again in 2022 is currently unclear.
The latest $1 trillion electric vehicle infrastructure bill – which went into effect in August 2021 – doesn't include any information on future electric vehicle tax credits. And while there has been discussion about increasing the EV Federal Tax Credits from up to $7,500 to $10,000, this is said to be addressed in a larger separate funding bill later this year.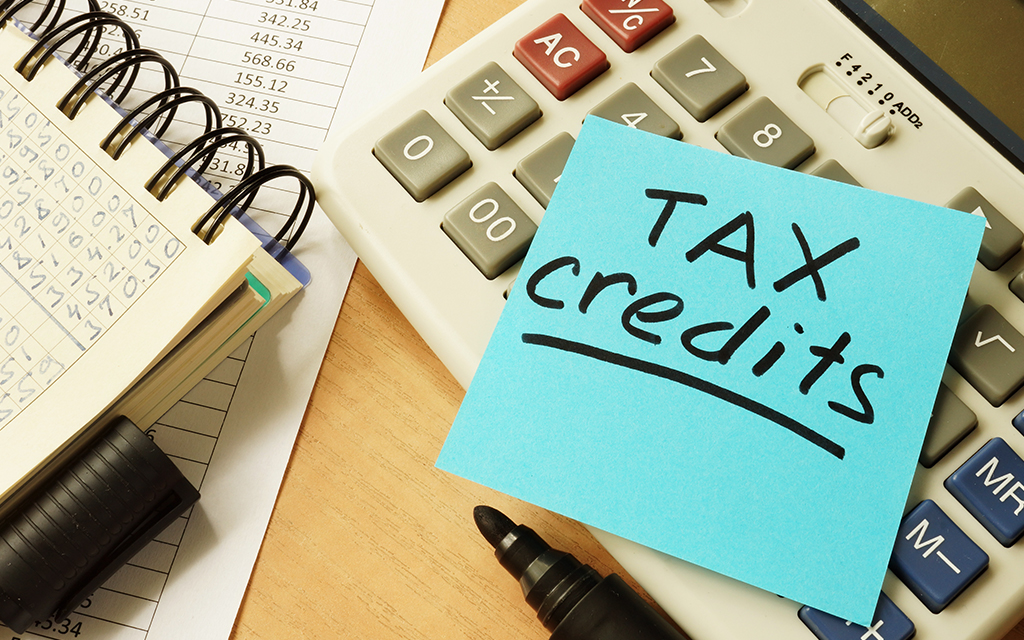 What Do You Need to Know?
There are a couple of things that you should know before looking into applying for the E-motorcycle Federal Tax Credit:
The top speed – To qualify, your model has to be capable of achieving a speed of over 45 MPH. This rules out a lot of electric mopeds and low-powered electric motorbikes.
The cost – The 10% tax credit is limited to a maximum of $2,500 in rebate. Therefore, if the electric motorcycle is over $25,000, you won't receive a full 10%. Luckily there are multiple Damon HyperSports available for under $25,000!
If you're still unclear, check directly with your local government! Besides federal incentives, they'll also have an idea of the different incentives available within your state.
Are There Any Electric Motorcycle Grants at the State Level?
In 2022, electric motorcycle incentives differ vastly on a state-by-state basis. However, that's not to say that there aren't some states with significant incentives for electric motorcycle ownership.
For example, California residents can apply for the Clean Vehicle Rebate Project (CVRP). This offers up to $7,000 off the purchase or lease of zero-emissions and plug-in hybrid electric motorcycles and cars. In addition, the California Clean Fuel Reward (CCFR) rewards those who purchase a vehicle with a battery capacity of 5 kWh for up to $1,500.
While California leads the way for electric motorcycle incentives, there are other states with similar benefits, including:
Massachusetts
New York
Colorado
Delaware
That being said, the ins and outs of every state's EV incentive programs differ wildly.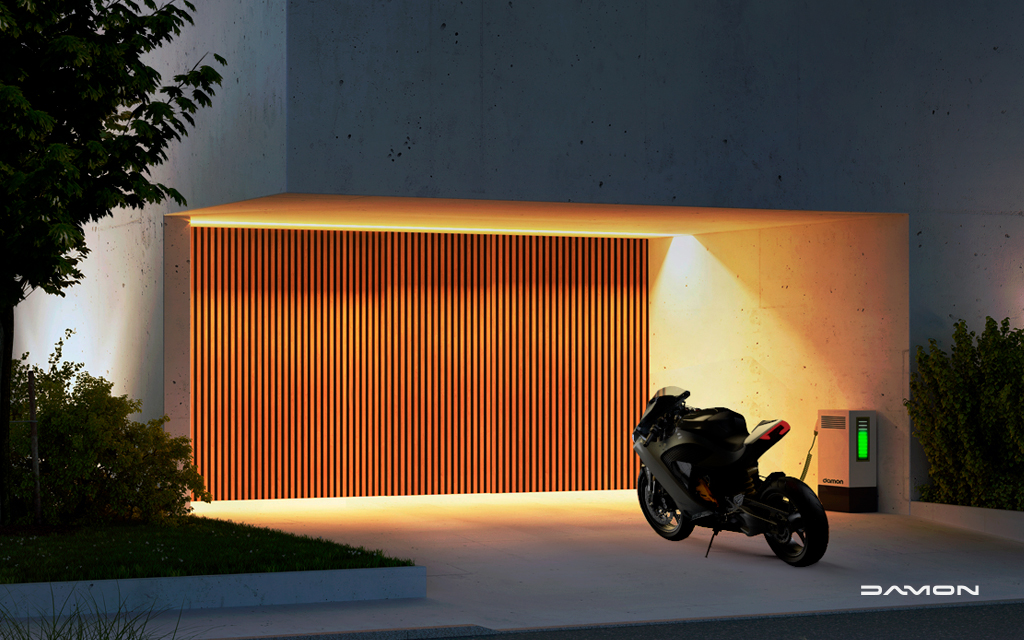 What EV Home Charging Grants Are Available?
There's an increasing number of incentives available to businesses and public entities thinking of installing EV charging infrastructure on their premises. You can do this, too! If you're looking to install your own level 2 electric vehicle charger, you take advantage of an EV home charging grant.
There's a US federal tax credit that gives EV owners 30% off an electric vehicle charging station, plus installation costs (up to $1,000). Like the 2-wheeled plug-in tax credit, this was renewed this year and is set to expire at the end of 2021, while information on the credit for 2022 is currently unclear.
In the meantime, here are the steps to apply for this grant:
Purchase an electric vehicle charging station – There are many choices out there, but Charge Point and Clipper Creek are two manufacturers with good reputations.
Install the station – DO NOT TRY THIS YOURSELF! Get a qualified installer or electrician to install your station.
Prepare your receipts together – Save your receipt from purchasing and ask for one from your electrician for the installation.
Whip out your calculator – Now, the fun part: the math. Complete your full tax return, then fill in form 8911. You'll need to know your tax liability to calculate the credit. We're no CPA, so make sure you get advice from your own tax professional.
Now, if you're sitting there thinking, "Is it really worth installing an electric vehicle charger at home?" Well, that really depends on where and when you plan on charging your EV.
Take the Damon HyperSport HS for example. Standard at-home charging is Level 1 (110V). With this setup, it can take between 8 to 15 hours to get a 90% charge on your HS. However, with a Level 2 (220V) charger, you can reduce that to 1.5 to 2.5 hours. If that's not enough, CCS Fast Charging can get your bike up to 132 miles of range in just 30 minutes.
Compare the charging times of our different model below: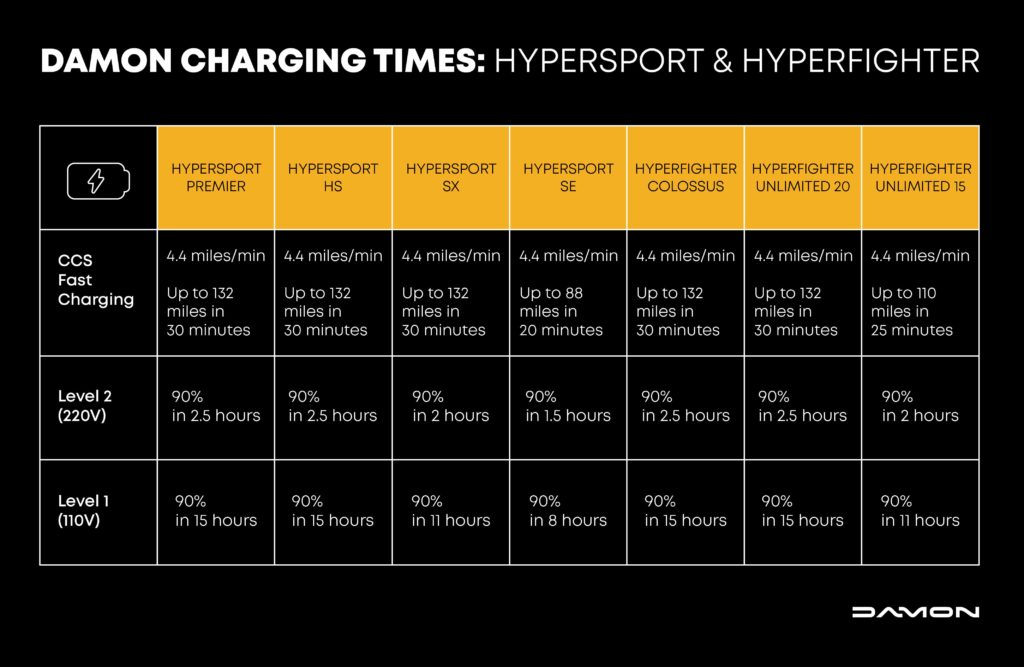 With Level 2 charging at home and fast charging on the road, you'll never have range anxiety again.
What About at the State Level?
Yep, you guessed it! Grant schemes for electric vehicle charging infrastructure differ so much depending on where you're based in the US.
So, while the federal tax credit is available to everyone, you may or may not be able to get extra rebates depending on where you're based.
Bottom Line: Electric Motorcycle Ownership Continuously Saves You Money
As you can see, buying an electric motorcycle has become more affordable than ever before. State and federal electric motorcycle incentives are being offered left, right, and center to encourage people to join the EV revolution. These savings don't stop when you turn the key – they keep on rolling far into your EV ownership.
Electric motorcycle insurance cost is starting to fall, and as electric motorbikes get safer, it will continue to do so throughout your motorcycle's lifetime. On top of that, batteries are lasting longer, there's almost zero maintenance, and, of course, no gas is involved!
It's time to save the planet, look fly, and save a pretty penny while doing so.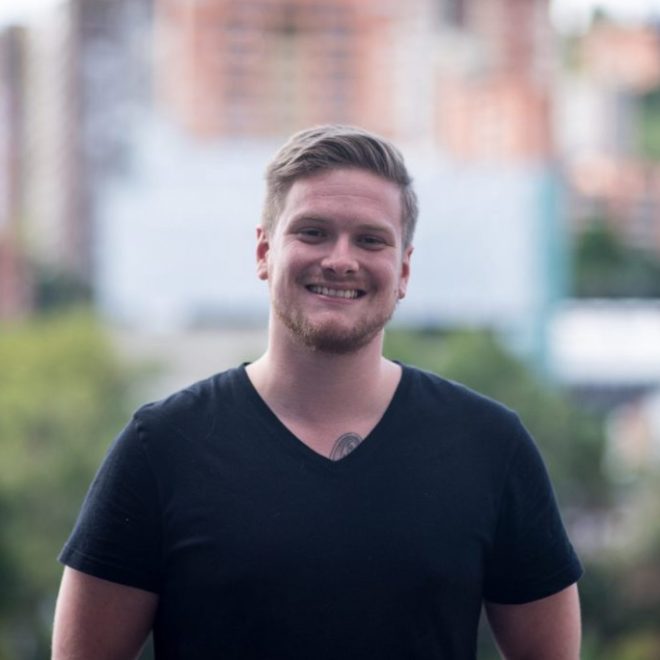 Mark Linsdell
Exploring Vietnam, Thailand and Cambodia on two wheels awoke a passion for motorcycles in Mark. With a degree in Print Journalism, he has written for a number of different industries and publications. However, the subjects that really get him excited are the latest EV trends and the future of electric motorcycles.