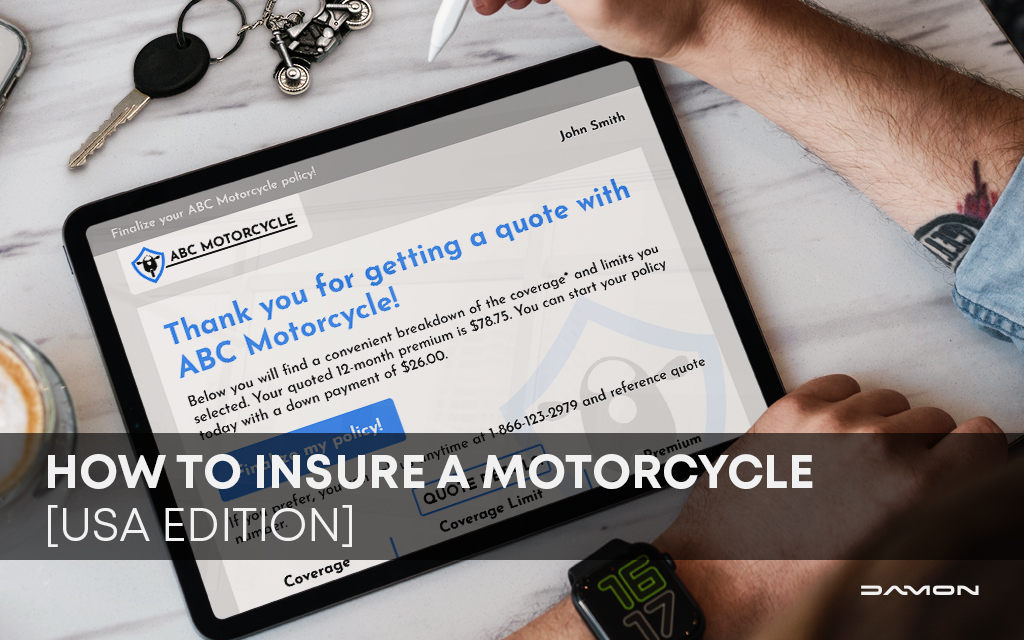 How to Insure a Motorcycle [USA Edition]
What kind of motorcycle rider are you?
A weekend weaver? A track day terror? A carving commuter? Yes, there are many kinds of riders out there. And, while we all ride differently and for a variety of reasons, we all share two things in common:
A love for our two-wheeled wonders
The need to insure our motorcycles
There are a lot of non-riders out there who ask, "are motorcycles safe?" The simple answer is that a motorcycle is as safe as the person riding it. A safe rider adopts safe motorcycle riding, ensures their bike is fit to ride, and has insurance.
Today, we're going to focus on the latter. We'll specifically look into motorcycle insurance in the USA.
How Much Does Motorcycle Insurance Cost?
Before we get into it, you've probably got one burning question on your mind, "How much does motorcycle insurance actually cost?"
Well, you'll be pleased to know that this is extremely difficult to answer and can vary wildly depending on your motorcycle, location, and riding history. Sarcasm aside, the average price of a motorcycle insurance policy in the US is around $702 a year.
However, rates can vary by up to 250% depending on where you're located. For example, the average annual rate in California is $1,360, whereas it's $610 in New Jersey.
Is Motorcycle Insurance Expensive?
The answer is… It can be. The best way to know the ballpark figure for your region is to call around to a couple of well-known insurers and see what they're offering.
Here are some motorcycle insurance providers you could call:
Allstate
American Family Insurance
Farmers Insurance
Geico
Liberty Mutual
Nationwide
Progressive
State Farm
This won't be fun. However, the end result may help you save a few dollars and will ensure you get the best coverage for you.
What Is the Average Electric Motorcycle Insurance Cost?
There is not a lot of concrete data on the average cost of electric motorcycle insurance in the US at this time.
However, what's for sure, is it's gotten more affordable over the last decade. And, a pretty bankable prediction is that it will continue to do so as the world shifts toward electric vehicles.
We recommend reaching out to local providers to learn more about their insurance offerings for electric motorcycles.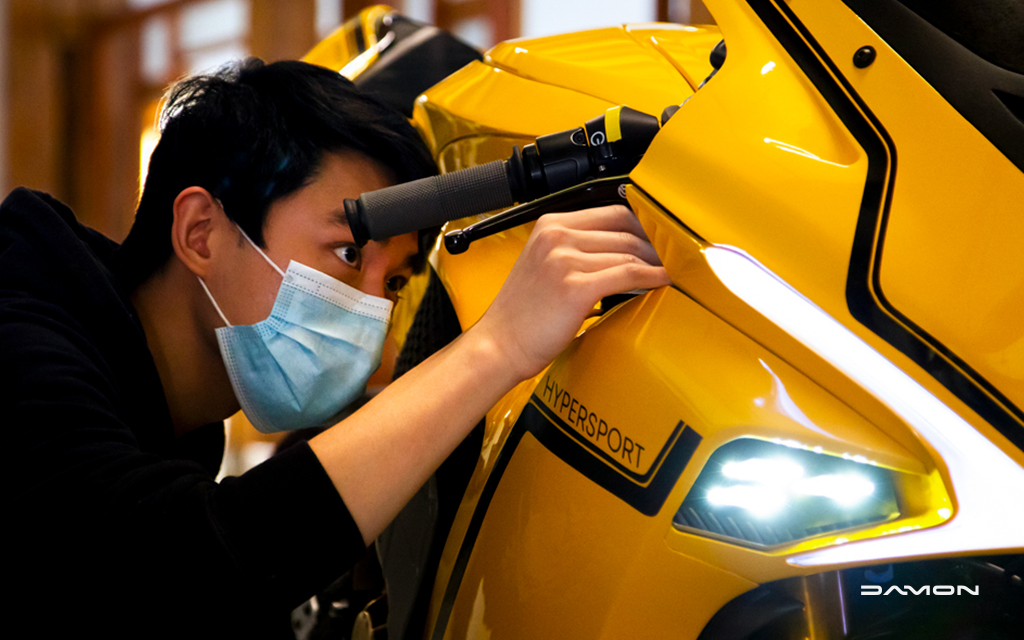 Do You Need Motorcycle Insurance?
Motorcycle insurance differs on a state-by-state basis. That being said, if you're going to take your motorcycle out on public roads, you'll need to show "financial responsibility" no matter where you're based. You can adhere to financial responsibility laws by purchasing motorcycle insurance. A good place to start here is liability coverage – which the majority of states require.
What is Liability Coverage?
Liability coverage pays out for others' injuries or damages if you cause an accident. The lowest amount of liability insurance you can purchase is the same amount as your state's car insurance minimum requirement. That being said, we recommend you buy extra liability. This further protects your assets if you're sued over an accident.
Moreover, you should double-check state requirements and go through your insurance coverage with a fine-tooth comb. This is because of the slight nuances in each state. For instance, some states require you to carry uninsured/underinsurance motorist coverage. This will pay out for accidents caused by a driver or rider who's uninsured or underinsured. On top of that, you may need passenger liability coverage to ensure your liability insurance covers your precious cargo: anyone riding on the back of your bike.
In other words, make sure you're as thorough and as well-prepped as you would be taking your motorcycle to a track day!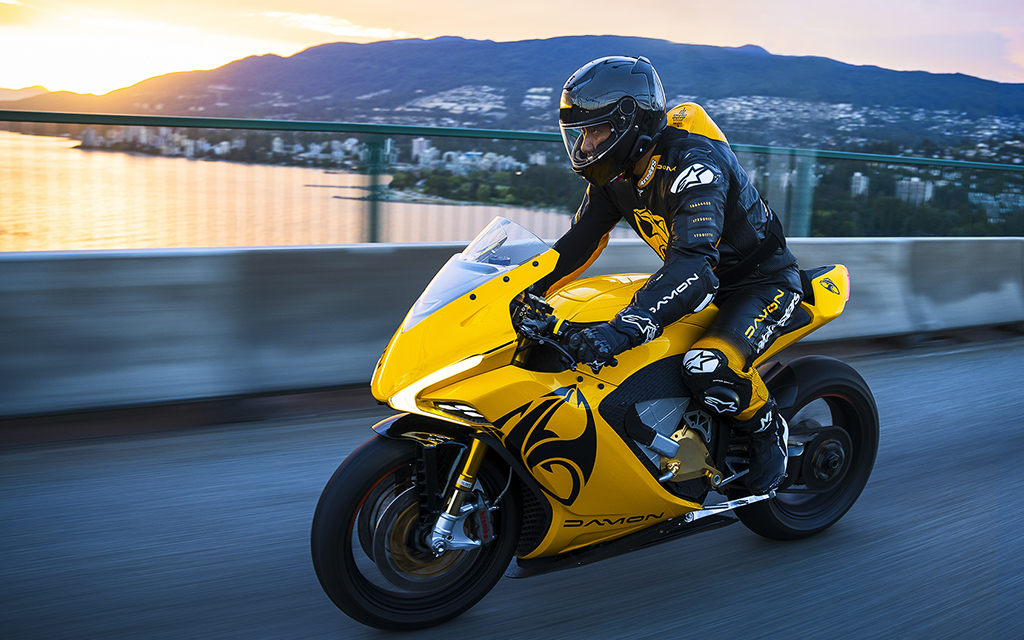 Motorcycle Insurance Coverage Options
The coverage options available to riders will be familiar to anyone who's had to insure a vehicle before.
Most motorcycle insurers will include these standard options in your coverage:
Collision – This pays out for damages to your motorcycle, minus your deductible amount.
Comprehensive – Comprehensive pays out if your motorbike is stolen or damaged by something other than a collision.
Medical payments (MedPay) – MedPay supplements you and your passengers' medical bills – no matter who was at fault. MedPay comes in handy because it also covers copays and deductibles. However, it isn't available in all states.
Personal injury protection (PIP) – PIP is similar to MedPay, but it covers more. For example, while both can be used to cover medical expenses, PIP can also cover lost wages if you can't work and replacement services for tasks you're unable to do due to your injuries (i.e. cooking or cleaning).
PRO TIP: If both PIP and MedPay are available in your state, PIP is typically the better option because it covers more.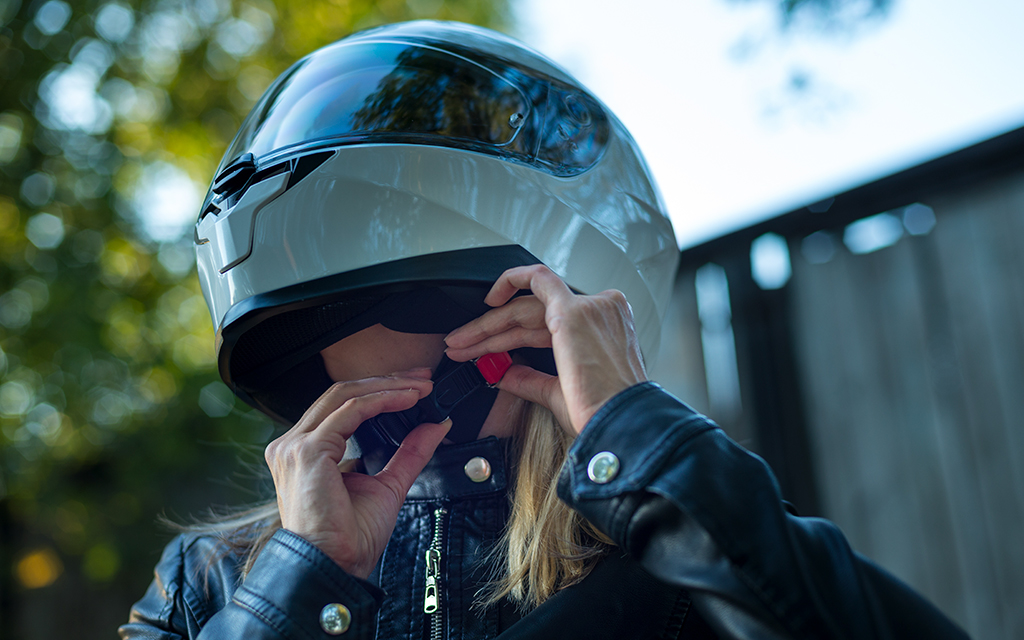 Motorcycle Insurance Extras
So, you've got your liability coverage and standard motorcycle insurance coverage options in the bag. But, is it really enough?
Here at Damon, we're inclined to say no. While the Damon HyperSport may be the safest motorcycle the world has ever seen, you can bet your bottom dollar that the Damon team adds extra options to their insurance coverage.
Here's some of the extra protection you can – and should – include.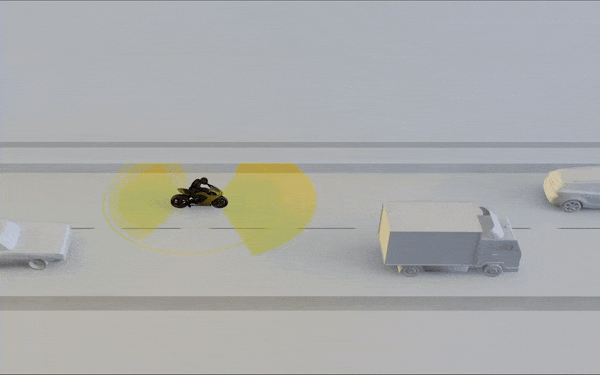 OEM Endorsement
An OEM endorsement ensures that the original equipment manufacturer (OEM) parts are used when repairing your motorcycle if said repair is included in your coverage.
This extra is sometimes unavailable for motorcycles over 10 years old. Therefore, if you're straddling a vintage bike, be sure to ask about OEM endorsements when shopping around.
Custom Parts and Equipment Coverage
Like to customize your motorcycle with aftermarket parts? This is the coverage option for you.
Custom parts and equipment coverage assists in repairing, paying for, or replacing aftermarket additions to your motorcycle if they are damaged or destroyed by a problem covered by your policy.
However, keep in mind that there's a limit to this coverage. As a result, the insurance company will only pay out so much. If you have a $4,000 pair of aluminum wheels but your limit is $3,000, you'll have to cough up the extra $1,000 yourself.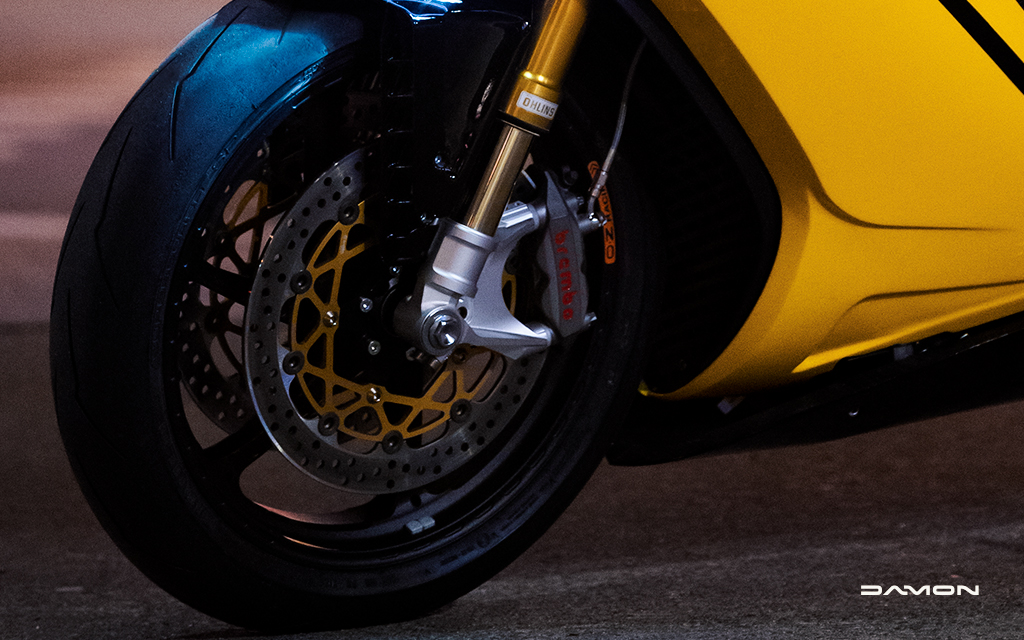 Roadside Assistance
There are no two ways about it; breaking down on the road sucks. And while roadside assistance can't get rid of that feeling, it can at least ease the financial burden and get you picked up.
The expenses you may encounter from breaking down on the road include towing, labor, and delivery of fuel or oil. Getting this extra option will help cover these.
However, if you do want to avoid breaking down on the road, one of the advantages of electric motorcycles is how little maintenance they require. Just sayin'.
Total Loss Coverage
Total loss coverage replaces your motorcycle with a newer model motorcycle if it's stolen or totaled by a problem covered in your policy. It can also help you bridge the cost of a new motorcycle and the ACV (actual cash value) or your stolen motorcycle.
For instance, if your motorcycle was $20,000 when you bought it new and it was stolen a year later, your motorcycle's ACV maybe around $14,000 at this point. Your insurance company would pay you this, minus your deductible, to get a new motorbike.
Keep in mind, this extra is usually only available for motorcycles between 1-3 years old.
Trip Interruption Coverage
If you're fond of a motorcycle road trip – and who isn't – this is a good add-on.
Trip interruption coverage will pay out for:
Lodging
Transportation
Food
This will kick in if your bike is out of order due to a collision far from your home address. How far from home? In a typical policy, it's around 100 miles or more.
Bottom Line: Motorcycle Insurance Is a Must Have
Motorcycle insurance is a no-brainer. No matter what kind of rider you are, you need to get motorcycle insurance.
The answer to how to insure a motorcycle in the US is simple, but not wholly enjoyable. It involves planning, researching, and calling up a bunch of insurance providers.
However, once it's done, you can enjoy what's important: riding. Furthermore, you'll have peace of mind, knowing that you're protected out on the road.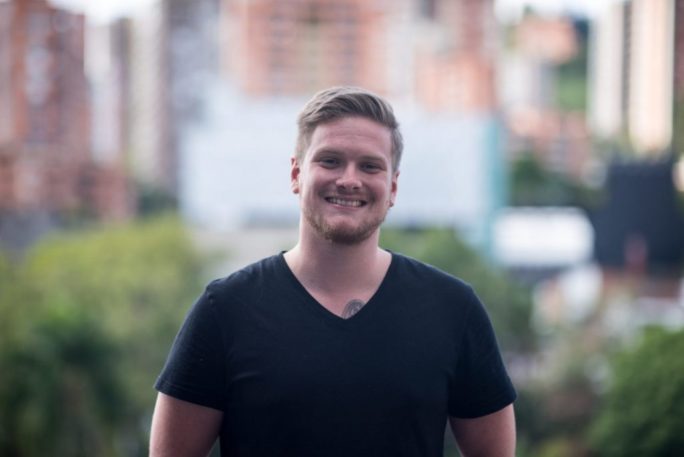 Mark Linsdell
Exploring Vietnam, Thailand and Cambodia on two wheels awoke a passion for motorcycles in Mark. With a degree in Print Journalism, he has written for a number of different industries and publications. However, the subjects that really get him excited are the latest EV trends and the future of electric motorcycles.