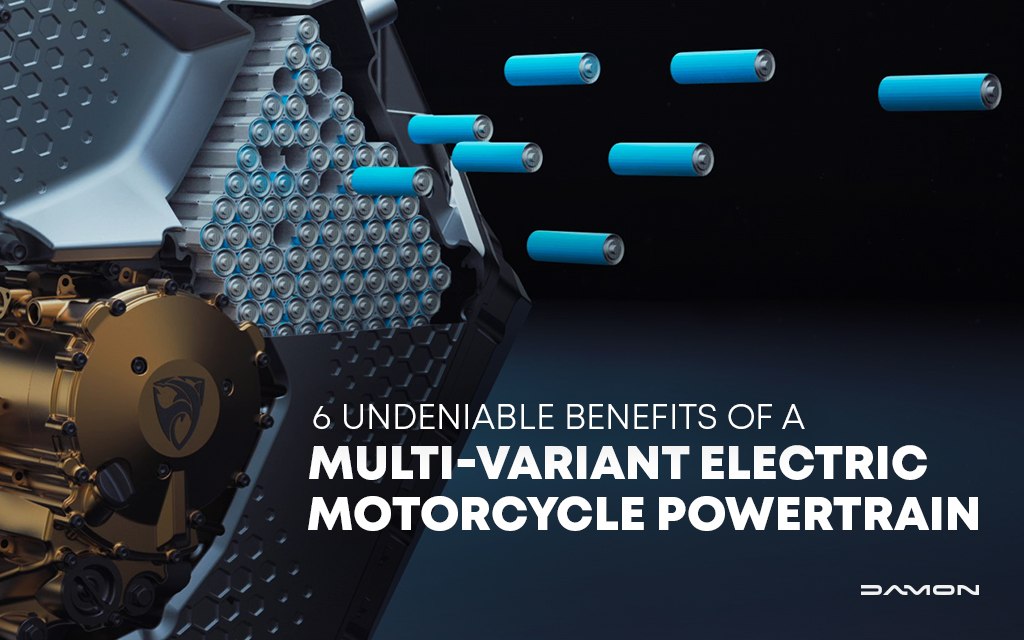 6 Undeniable Benefits of a Multi-Variant Electric Motorcycle Powertrain
Here at Damon, we're no stranger to disrupting and then turning the electric motorcycle industry on its head.
From our Shift™ technology to our award-winning CoPilot™, we pride ourselves on shifting the gears of what's possible in modern motorcycle technology. This has led to the first-of-its-kind 100% electric multi-variant powertrain, HyperDrive™.
This is a game changer for all electric motorcycles – but mostly ours! Using one electric powertrain platform as a primary building block for all Damon motorcycles has multiple benefits for riding, manufacturing, and ownership.
We've put together this list of the six main benefits of a multi-variant electric motorcycle powertrain.
However, before we get into it, let's define what a motorcycle powertrain is.
What Is a Motorcycle Powertrain?
A motorcycle powertrain is a producer, converter, and consumer of energy, all with the aim of getting your bike moving.
From the smallest scooters to the heaviest cruisers – be it powered by gas or electrons – motorcycles all share these common drivetrain configurations:
Fuel or Energy System
Motor / Engine
Transmission
Final Drive (chain or drive shaft)
Wheels
These components are usually attached to a frame structure with little to no integration. Until now…
Now, that it's defined, let's get into the benefits!
Note: As HyperDrive™ is the world's first multi-variant all-electric powertrain platform, this will be focused on HyperDrive™. We can't help that we're ahead of the curve!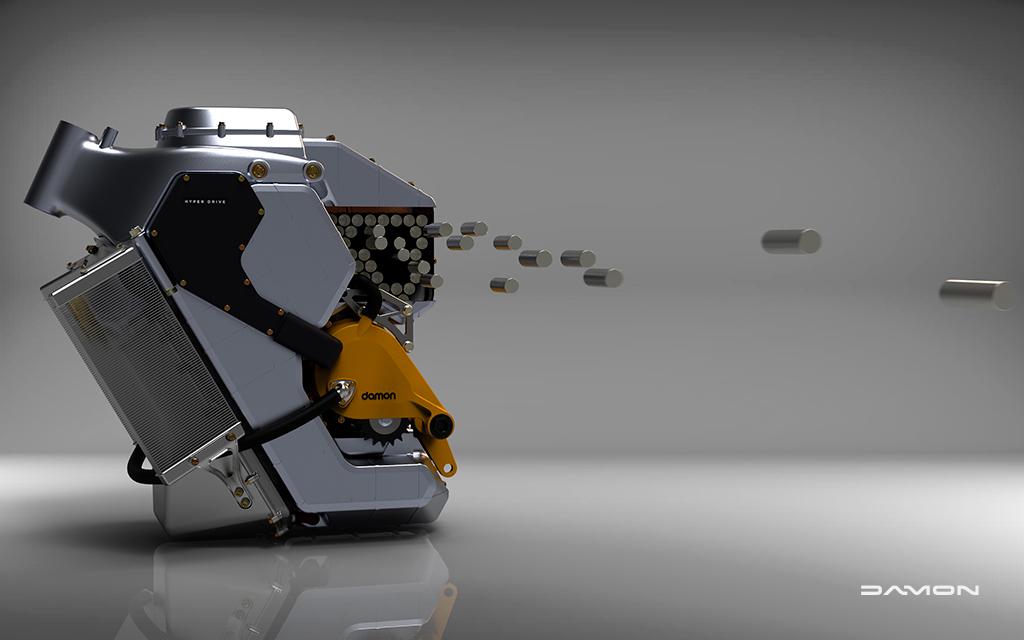 1. It's 100% Electric
HyperDrive™ is a fully-electric, 450 nominal volts powertrain platform.
Therefore, unlike a powertrain you'd find in a gas motorcycle, it has very few moving parts and requires virtually zero maintenance.
As a result, you can say goodbye to volatile carbon-rich fuel, tanks, fuel injections, air intake and filtration systems, hot exhaust pipes, and emission systems – not to mention valves, pistons, and rings! Instead, say hello to life without frequent maintenance to keep those systems operating properly.
What does this mean for you? A lot less stress! And a lot more riding.
Instead of constantly tinkering with your bike, an electric powertrain motorcycle allows you to focus on what's important – riding!
2. A Multi-Variant Electric Powertrain Platform Saves Time and Money
As mentioned, HyperDrive™ is the world's first all-electric multi-variant powertrain platform. Therefore, it's at the core of every Damon motorcycle. This means it can be adapted for any of our existing or future bike designs – regardless of range, horsepower, top speed, or bike style.
On the flip side, other electric bike brands require a different powertrain to support each of their models. This represents a practice more in tune with the costs and complexities of ICE motorcycle manufacturers.
By building all our bikes on HyperDrive™ – which houses the bike's motor, battery, and inverter – we're able to design and build new models much quicker than other electric motorcycle manufacturers. That's why we were able to announce HyperFighter at CES in 2022!
A multi-use and multi-variant powertrain platform also saves us a heap in research and development, allowing us to pass the savings on to you via our subscription model.
To find out more about our subscription plans, click here.
3. It Makes Electric Motorcycles Lighter
The elephant in the room for electric motorcycles has always been weight. This is exacerbated by the current powertrains on the market not keeping the pounds off. HyperDrive™ changes that.
How so?
Well, the battery enclosure of HyperDrive™ optimizes weight distribution for high-speed stability and handling. On top of that, it also acts as the motorcycle's load-bearing frame. This massively reduces weight, cost, and bulk – especially when compared to conventional framed motorcycles. As a result, it makes our bikes more lightweight, easier to operate, and accessible to new riders.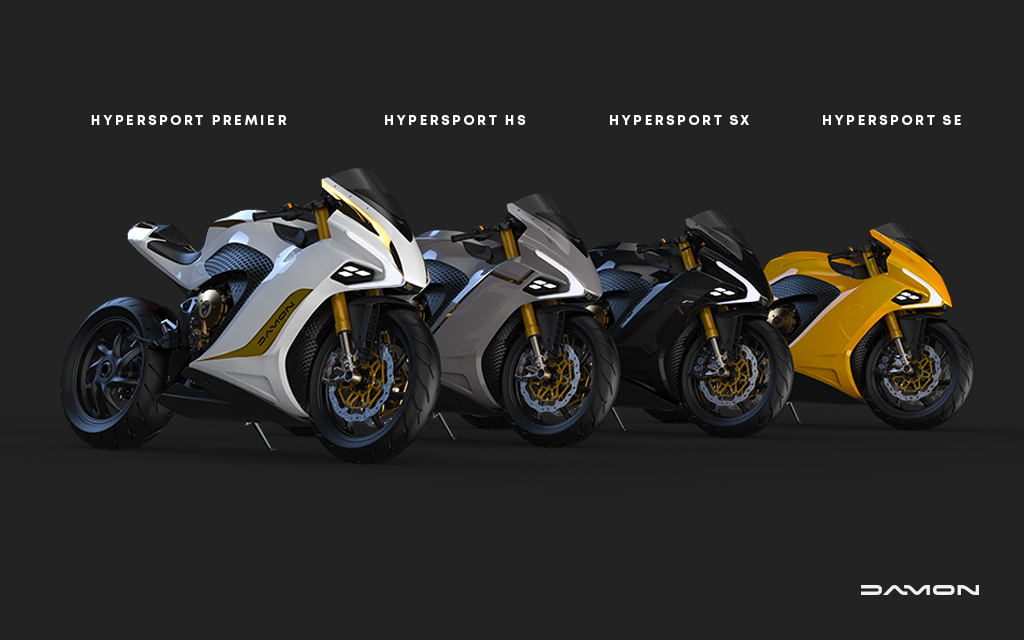 HyperSport HS & Premier have an estimated weight of 480 lbs, while the SX & SE will be even lighter. In addition, HyperFighter has an estimated weight of just under 500 lbs. These weight specs are very competitive for electric motorcycles.
4. It Improves Performance
The HyperDrive™ motor also only weighs in at a meager 48lbs. However, don't let that fool you. Despite being extremely lightweight, the motor is designed for performance and is capable of delivering well over 200 horsepower and 200 Nm of torque.
This is not by accident. HyperDrive™ has been meticulously designed and is geared towards performance.
It uses industry-leading cells that deliver over 200 kWh/kg pack level density. An advanced cooling system with water-cooled battery cells and power electronics allows >3C continuous discharge rates at speeds of up to 18,000 rpm to the aforementioned direct oil-cooled, 6-phase internal permanent magnet (IPM) motor.
This ingenious design led to the HyperDrive™ being named a CES 2022 Innovation Awards Honoree and being featured in the Petersen Automotive Museum's "Electric Revolutionaries" exhibit.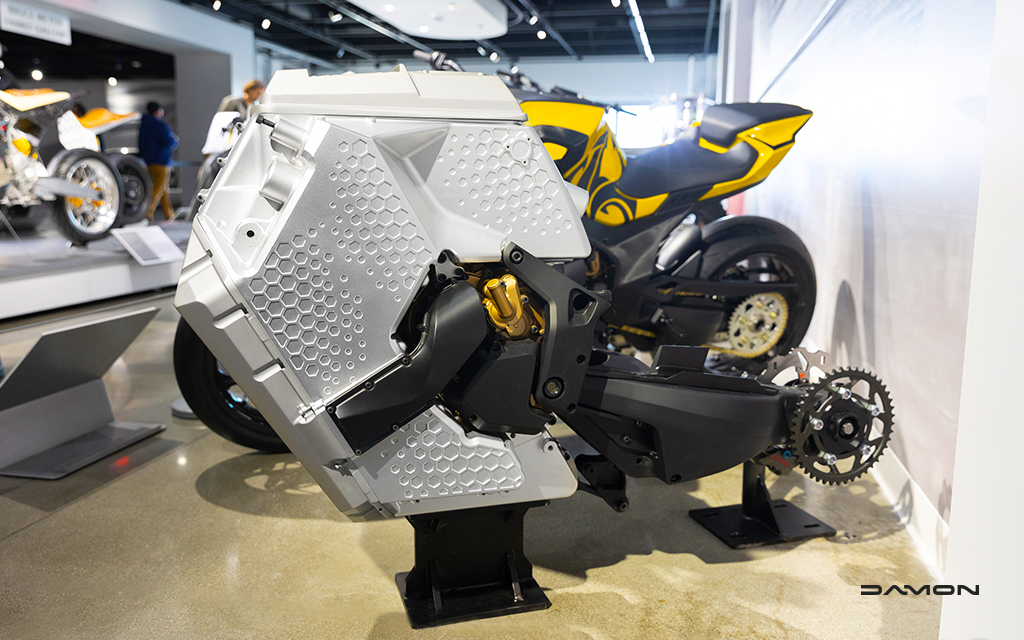 5. Improves Charging Times
Yes, both HyperSport and HyperFighter are fast.
And our integrated charger may be one of the speediest features of our motorcycles.
Our in-house developed 6.6 kW integrated charger can be plugged into any level 1 or level 2 public charging stations throughout the world. Additionally, it's also capable of 25 kW DC fast charging.
This gives you a charging rate of around 4.4 miles/min. As a result, when charging a HyperSport HS, you can get back 132 miles in just 30 minutes.
Take a look at the different charging times for our Damon motorcycles below.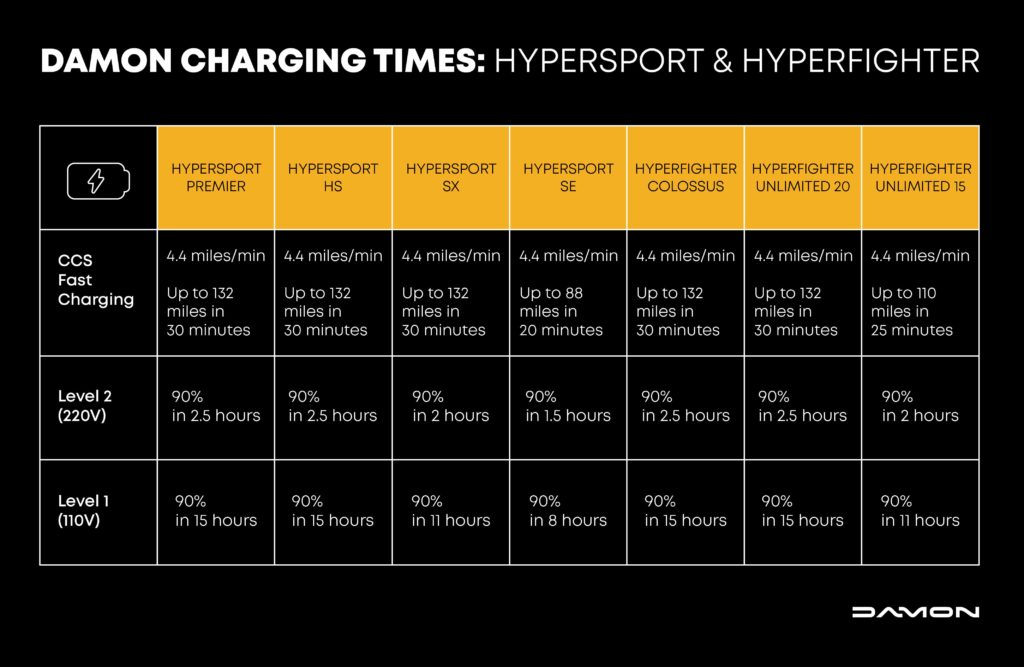 6. It Makes Riding Safer
By making our motorcycles better balanced, creating an engine with fewer parts that can break down, and being all-electric, HyperDrive™ improves the safety of all Damon motorcycles.
Most importantly, it brings us one step closer to our goal of eradicating all fatal accidents on our bikes by 2030.
"We're on a mission to radically improve motorcycle safety. Our core values permeate the vehicle's design and the systems in them. From passive thermal propagation resistance in our battery packs, to redundancy in critical drive systems, to our novel CoPilot 360° collision warning system, our aim is to invent the future of motorcycle safety and performance."

Derek Dorresteyn, CTO at Damon Motorcycles
And as well-meaning as they are, no amount of awareness campaigns, compulsory riding lights, or neon vests have reduced motorcycle accidents at significant rates. The only way to bring about a paradigm shift in motorcycle safety is through the use of disruptive technology.
HyperDrive™, CoPilot™, and Shift™ are examples of the disruptive technology needed to change the face of motorcycle safety forever.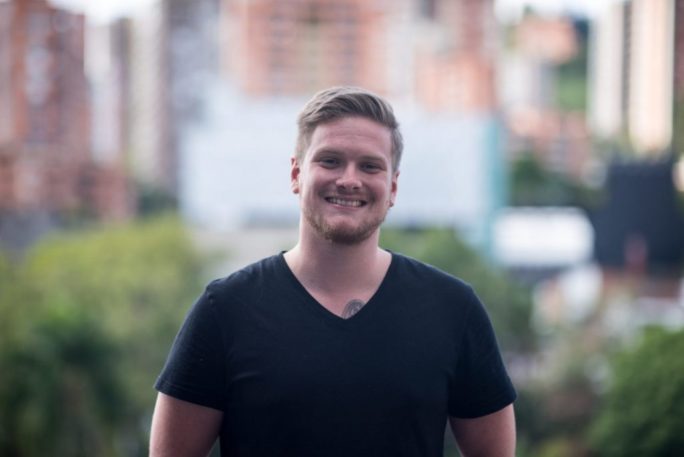 Mark Linsdell
Exploring Vietnam, Thailand and Cambodia on two wheels awoke a passion for motorcycles in Mark. With a degree in Print Journalism, he has written for a number of different industries and publications. However, the subjects that really get him excited are the latest EV trends and the future of electric motorcycles.