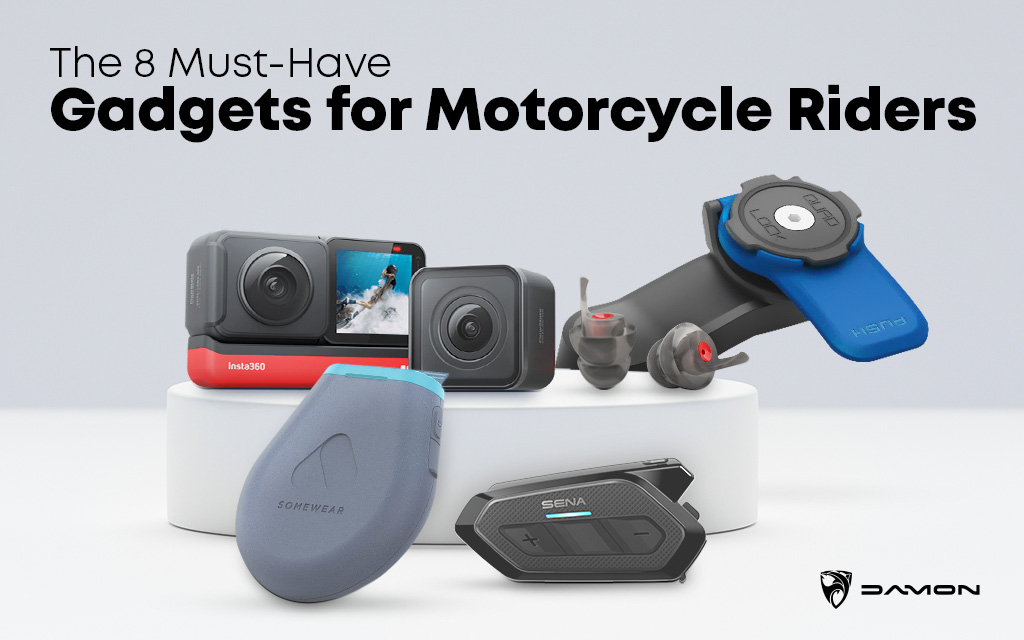 The 8 Must-Have Gadgets for Motorcycle Riders
Gadgets for motorcycle riders? Some riders aren't convinced.
In all old motorcycle movies, you never see anyone with a motorcycle gadget, gizmo, or accessory. That being said, if the technology was available to those outlaws, who's to say we wouldn't have seen Brando and his crew embracing high-tech motorcycle gadgets?
Thankfully, times have changed. New motorcycle gadgets are more useful to riders than ever before. As a result, riders are finding various gadgets, gizmos, and accessories that improve riding safety, comfort, and – ultimately – enjoyment.
However, with so many great items on the market, what are the must-have gadgets for motorcycle riders? It wasn't easy, but we've picked out what we believe to be the 8 best motorcycle gadgets.
1. EarPeace Motorcycle Ear Plugs
Riding is a noisy business. In fact, an ICE motorcycle has a decibel level of between 65-115 dB. While this is lower on an electric motorcycle, the constant exposure to the roar of your bike's engine could lead to long-term hearing issues.
Therefore, you need some protection. However, not just any old ear plug will do. Traditional ear plugs protect your ears, but they also numb your awareness and prevent you from hearing vital sounds, such as:
A horn honking
Screeching tires
Ambulances
Like we said, vital sounds.
This is where the EarPeace Motorcycle Ear Plugs come in. Their noise-canceling technology filters out both the wind and your engine, but they still allow you to hear the sounds you need to ride safely.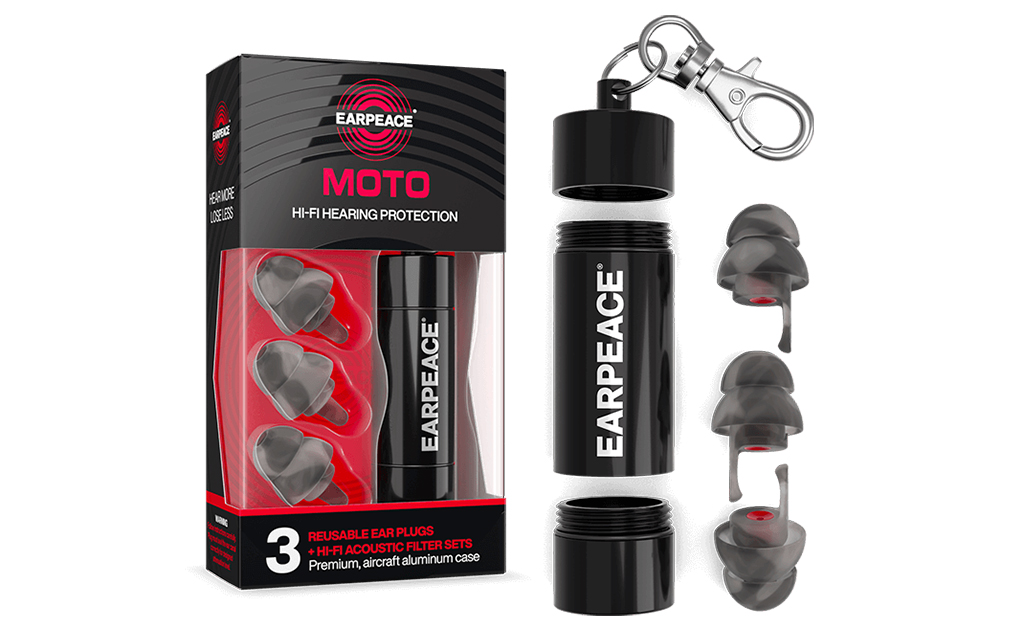 Furthermore, they're made from premium, hypoallergenic, medical-grade silicone. This means that they'll easily mold to your ears, won't fall out, or get uncomfortable – no matter how many miles you clock up.
2. Big Ear Inc Custom Motorcycle Earplugs
If you didn't hear us the first time, here's another set of ear plugs.
EarPeace's ear plugs are a good jumping off point, however, if you're a serious rider, you may want hearing protection that's tailored to you. There are a lot of custom motorcycle earplugs out there, but we recommend Big Ear Inc Custom Motorcycle Earplugs.
They offer a noise reduction range of +/- 27-32 dB and are available in nine different eye-catching colours. On top of that, they are available for under $100.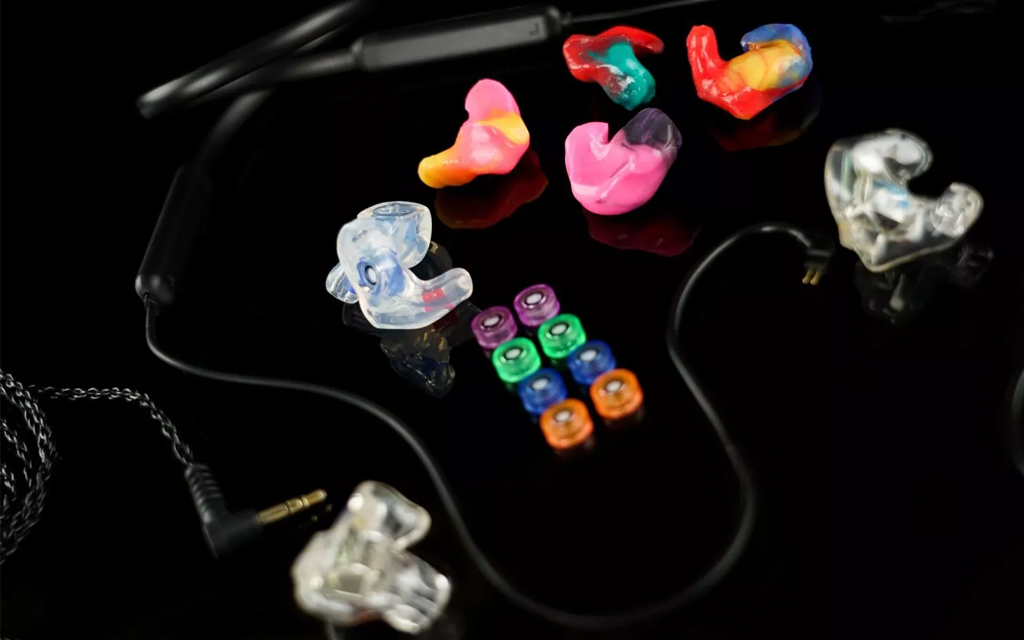 If you do decide to go with Big Ear, keep in mind their ear plugs take 30 days to build. Moreover, as they're made on-site, they're only available from their local providers. That being said, they have locations dotted all around Canada and North America.
3. SomeWear Global Hotspot
How off the grid do you ride?
If you're a fan of touring, long road trips, or dirt biking, you'll be all too familiar with the dreaded 'no service' bar (or lack of bars). And while this level of disconnectivity is partly the reason you're straddling a two-wheeled beast in the middle of nowhere, it can throw up some difficulties.
To make sure you've got a backup internet source, you should consider a WiFi hotspot. And, if you're after something small and well-suited to the outdoors, the SomeWear Global Hotspot is a good place to start.
Unlike most satellite messengers, SomeWear's Global Hotspot attaches directly to your cell phone. Then, through their smartphone app, your phone is able to receive an internet connection, send SOS messages, and share or look up your GPS coordinates – even when you're out of service. What's more, it's only 4 inches in size, 4 ounces in weight, and completely waterproof.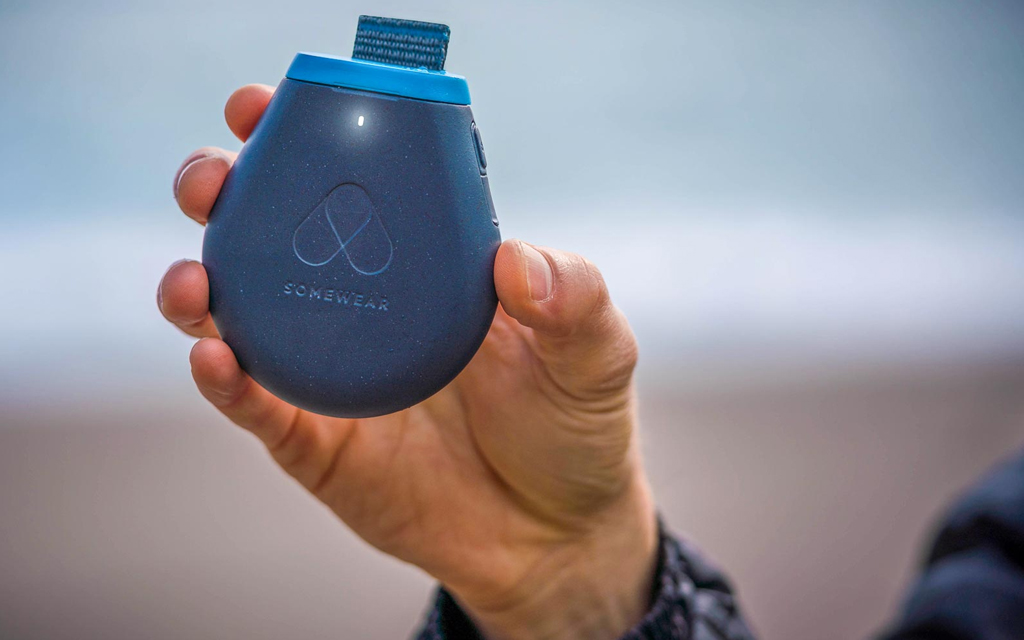 This is welcomed news to those who find traditional satellite messengers too fiddly and clunky and would prefer to use their cell phone in an emergency. However, it's not cheap. The device itself is $350. After that, you have the factor in the monthly Iridium service fee. This starts at $8.33 a month and goes up to $50 a month. It's a lot to pay for peace of mind.
Nevertheless, if you are an off-the-grid rider – it's well worth it. (Just please make sure your phone is charged!)
4. Insta360 Camera
According to the Damon team, one of the must-have gadgets for motorcycle riders is the Insta360.
Whether you're looking to record footage from your first motorcycle track day, shoot some shots on an upcoming road trip, or start your own motorcycle YouTube channel – the Insta360 is the best camera for the job. Here are some of the key features of the latest Insta360 OneR:
60 frames per second
GPS tracking
AI powered flashcut and editing
360º range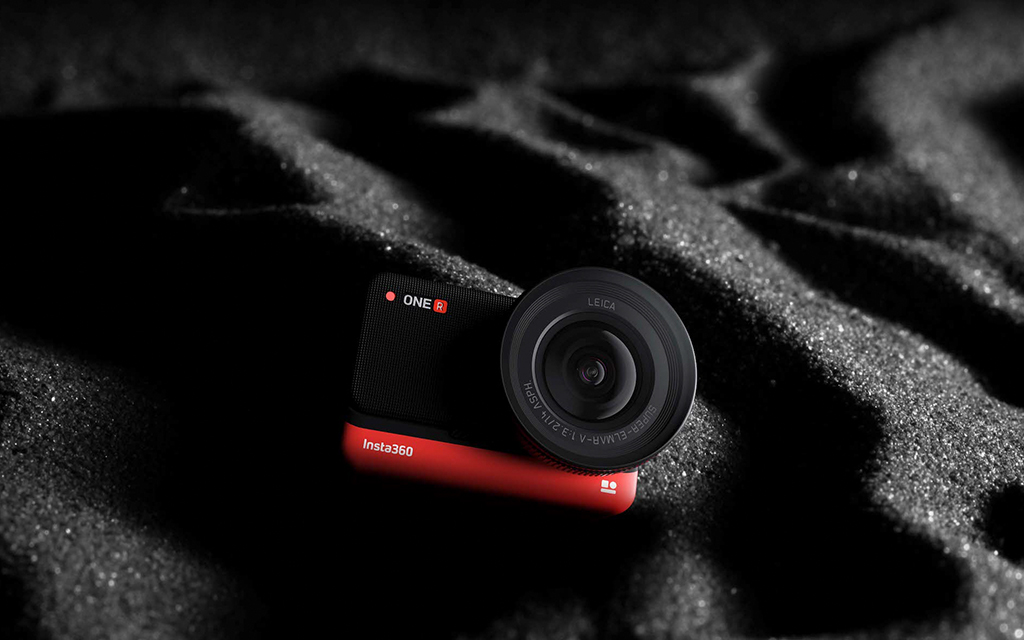 The aforementioned OneR is also only 1 inch in size and completely waterproof. Furthermore, Insta360's store now sells a motorcycle bundle that features all the accessories you need to get some slick riding videos.
5. Quad Lock 360º Phone Mount (w/ Vibration Dampener)
Back in the days of playing Snake on a Nokia 3310, who could have envisioned that this device would eventually be your motorbike's record player, map, and weather forecast?
Mobile phones are now a rider's best friend. However, if they aren't properly secured to your bike, they can quickly become roadkill. Therefore, you need an A+ phone mount.
The Quad Lock® Handlebar Mount is tailor-made for keeping your cell phone safe, even when you weave through traffic like that pixelated serpent. It has a patented dual-stage locking mount and, due to its 360º arm rotation, you can mount it in a number of different positions.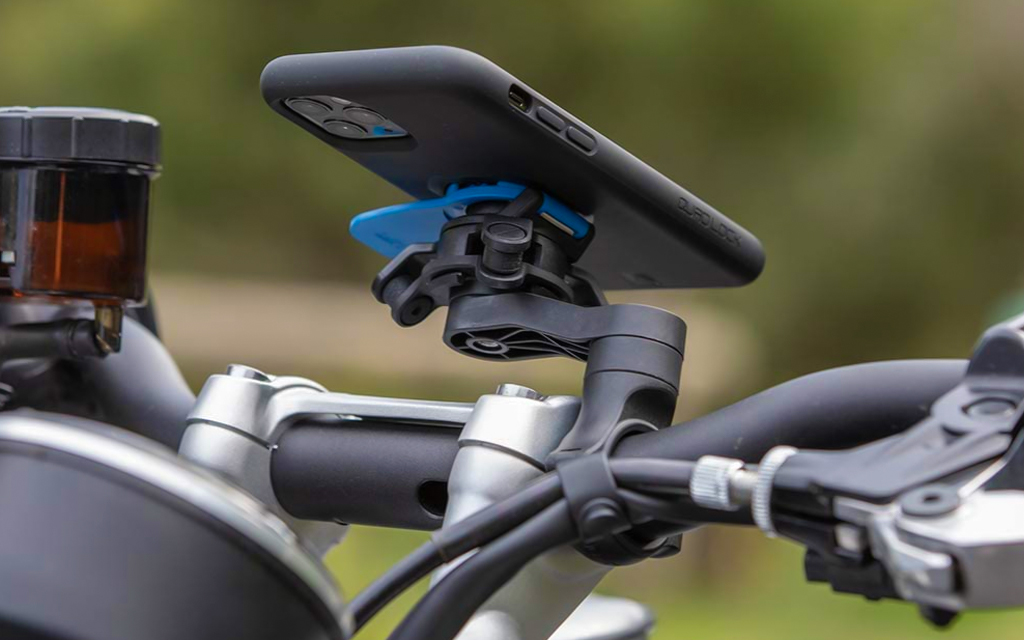 What's more, if you don't have an Insta360 – or a similar portable camera – the quad lock comes with an extension arm. So, if you do decide to record your ride, you'll become Tarantino on two wheels.
PRO TIP: We recommend you buy a vibration dampener to accompany the phone mount. Without one, the vibrations from an ICE motorcycle could damage your phone and the quality of any videos or pictures you take on the road will plummet.
6. Klim A1 AirBag Vest
Here at Damon, we're all about motorcycle safety. And, while the HyperSport is the safest electric motorcycle, the Klim A1 AirBag Vest might be the safest motorcycle clothing item out there.
Old school riders will remember the days when you had to drop a grand on an airbag vest and then another two on a compatible riding jacket or suit. Now, airbag vests can be worn under any jacket and offer great protection. And the price? This vest goes for $400.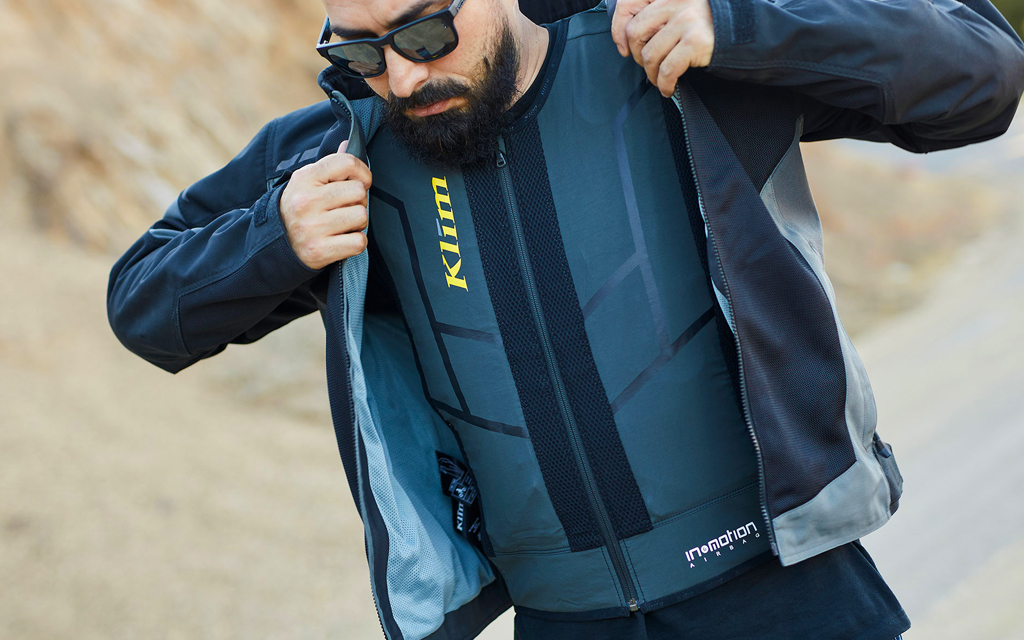 The high-tech vest uses a complex web of gyroscopes and accelerometers that feed data into a control unit over a thousand times per second. What does this look like in practice? Well, let's look at what happens in a crash scenario. If a crash is detected, a replaceable canister deploys a charge that fully inflates the vest in 60 milliseconds or less. To put that into context, it takes the human eye 100-150 milliseconds to link.
The control unit is integrated into the vest's CE Level 2 back protector and the wireless, chargeable vest has a battery life of around 20 hours.
This is lightyears away from the protection that motorcycle clothing offered a couple of decades ago. The affordability and incredible technology make this nifty vest one of the must-have items of modern motorcycle gear.
7. Sena Spider RT1
While some of us like to be left with our thoughts when we're out riding, others like to crank up the volume and listen to their favourite tunes.
The Sena Spider RT1 allows you to do that and more. Besides streaming music, this headset allows you to hear GPS directions and take or make a phone call.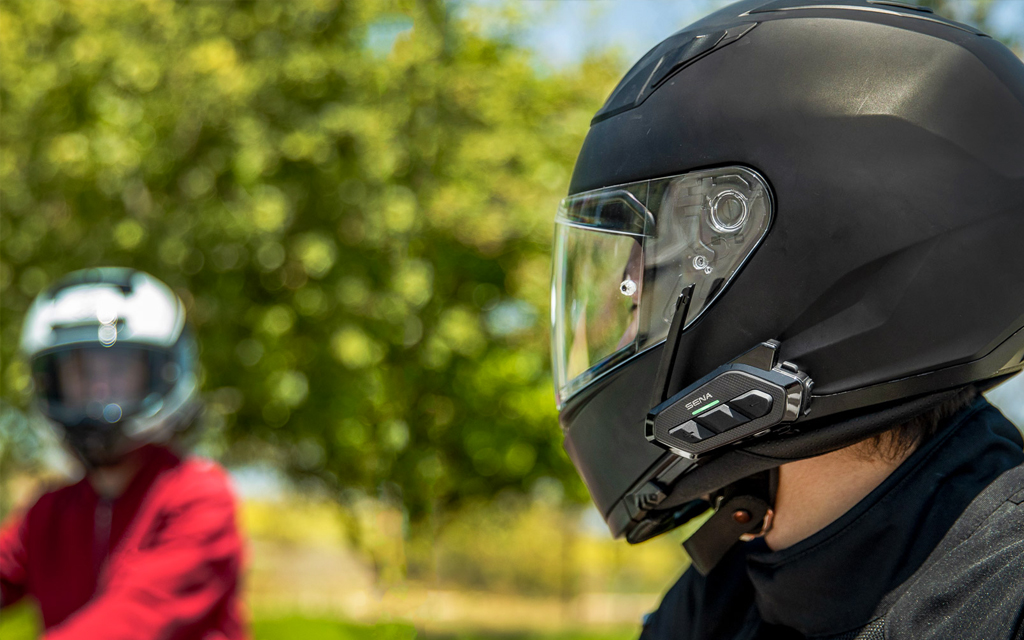 However, what sets the RT-1 apart from similar headsets, is its two different intercom modes:
Group Mesh Intercom – This allows users to create a private group that supports up to 24 riders over a range of up to 5 miles.
Multi-Channel Open Mesh Intercom – This lets you communicate with any number of participants in the Mesh network within a range of up to 5 miles.
As anyone who has been on a long-distance motorcycle trip will attest, communication is key for your group. This intercom function allows you to communicate with your fellow riders without having to pull over. Of course, this won't stop people talking over your favourite riding songs, so be sure to lay down some ground rules before setting up an intercom group!
Check out what the Damon Team likes to listen to on the road in the playlist below:
8. No Drag Backpack
Carrying a backpack while riding can be a drag – not just on riding comfort and experience, but in aerodynamics, as well. If you're serious about riding, you need a backpack suited to riding. But don't worry, OGIO's got your back.
OGIO has been making aerodynamic motorcycle backpacks since the 1980s. And, their latest model – the OGIO No Drag Mach 5 Backpack – stands up to even the most rigorous ride. The backpack's aerodynamic molded exterior design allows for significant airflow while forming a protective shell around your belongings. Furthermore, its U-shaped zippered gusset makes it easy to expand and, with a 22/24L capacity, you'll be able to pack a lot in.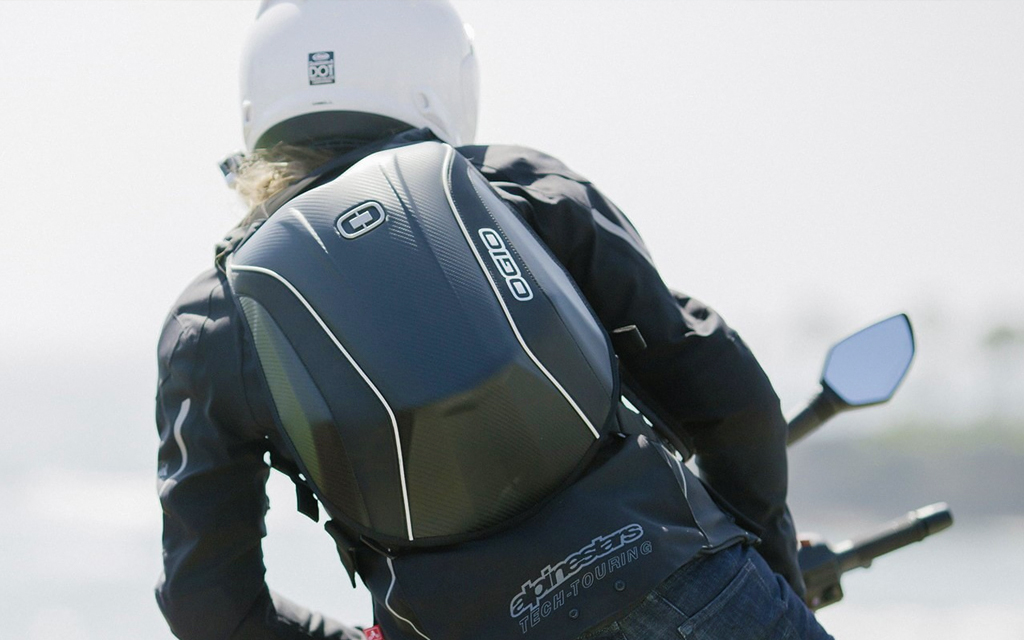 However, this Mary Poppins-esque backpack is an acquired taste. This is because some riders struggle to get used to having such a large backpack. With that in mind, if you only need to carry a few items, you should look for a more compact option (such as the Deuter Compact Exp 12 Backpack).
On the other hand, if you need to haul around a lot of items but still want to really lean into those corners – this is the backpack for you.
Did We Miss Any?
If we do say so ourselves, these are a great bunch of motorcycle gadgets and gizmos.
However, we know opinions differ on the must-have gadgets for motorcycle riders. If you think we've missed any, let us know on socials or in the Damon Lab what your best motorbike gadgets are.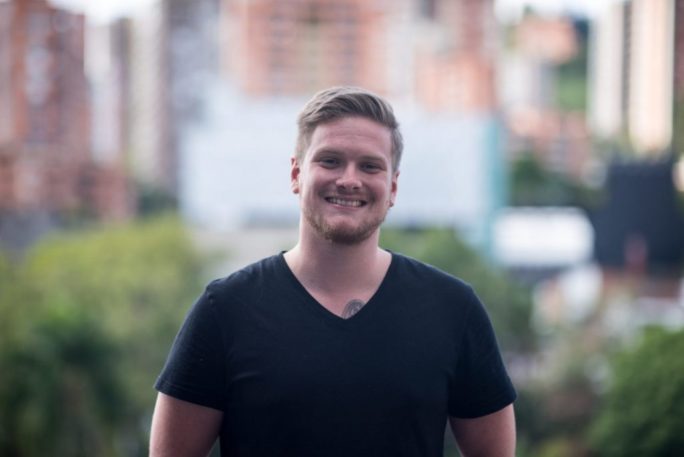 Mark Linsdell
Exploring Vietnam, Thailand and Cambodia on two wheels awoke a passion for motorcycles in Mark. With a degree in Print Journalism, he has written for a number of different industries and publications. However, the subjects that really get him excited are the latest EV trends and the future of electric motorcycles.