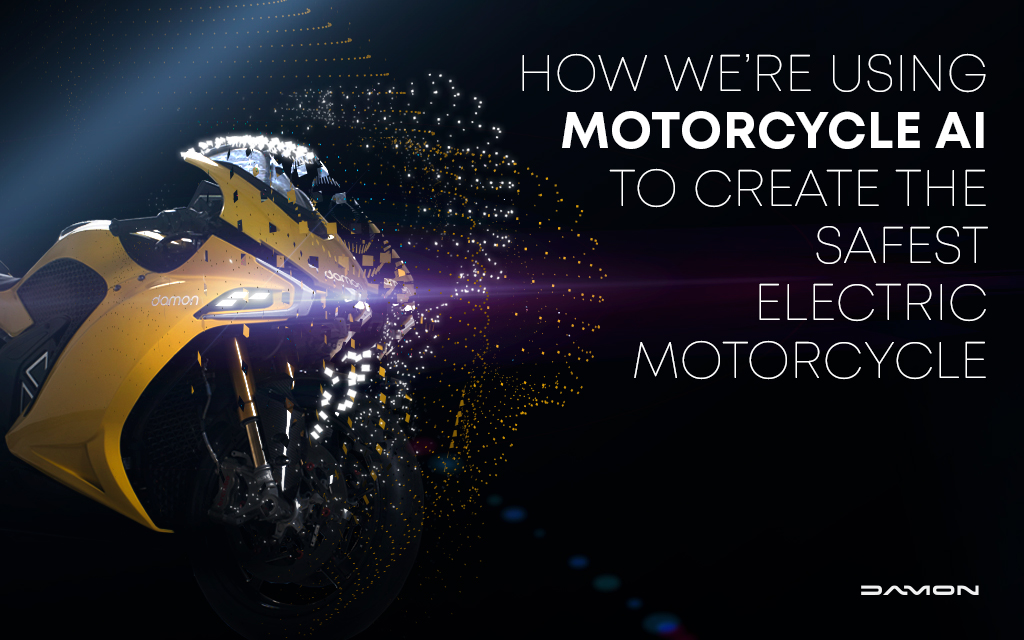 How We're Using Motorcycle AI to Create the Safest Electric Motorcycle
Motorcycle technology has come on leaps and bounds in the last five years. This begs the question: What will the upcoming five years hold? At this point, Motorcycle AI is a high contender for the next big innovation for futuristic motorcycles.
Self-learning technology is already a huge part of our lives. Industries such as healthcare and eCommerce greatly benefit from this technology – and the motorcycle industry is no exception. Thanks to machine learning, electric motorcycles can now learn and adapt to each individual rider to improve the riding experience with every journey. That being said, the most influential way in which self-learning technology has revolutionized riding is perhaps through motorcycle safety.

While motorcycling is classed as a more dangerous form of transportation compared to the rest, it's the most common worldwide. So a logical application where technology can help is augmenting rider awareness, resulting in safer motorcycle riders.
Damon is just one of the motorcycle manufacturers that are starting to focus more on motorcycle safety. This is evident in our in-house industry-disrupting software. From our 100% electric powertrain, HyperDrive™, to our award-winning CoPilot™, Advanced Warning System for Motorcycles (AWSM), our technology helps us reach our goal of no fatal accidents on any of our bikes by 2030. So, how did we innovate existing transportation technology to make an award-winning safety system? Let's break it down.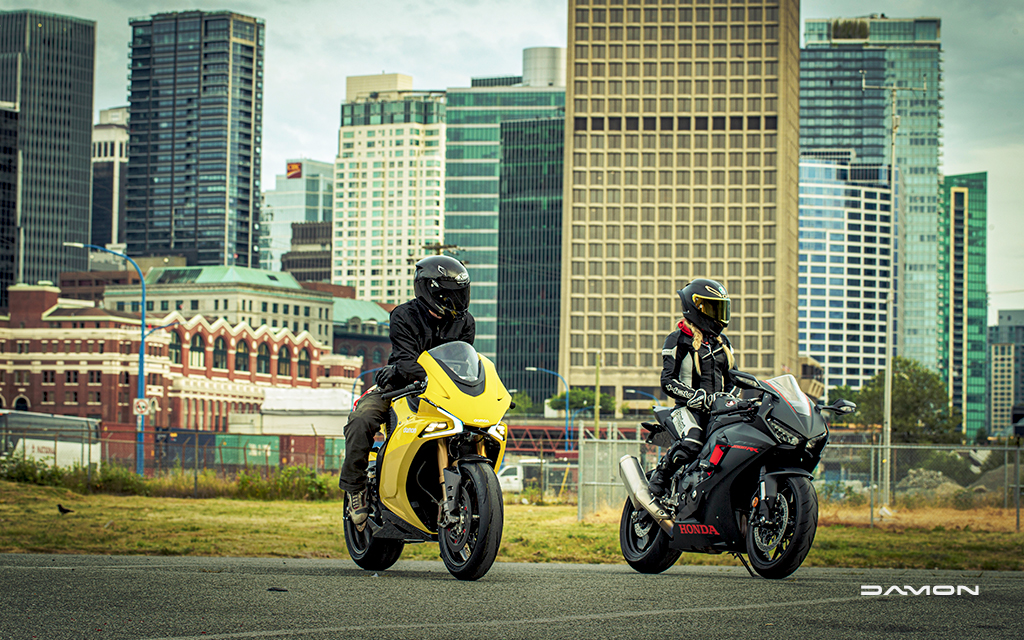 Step 1: Deconstruct the Average Motorcycle Journey
The first step was to deconstruct how motorcycles navigate through the many hazards on an average journey. Furthermore, we also needed to understand the dynamics of a collision.
Collision avoidance systems are already a reality in cars. Moreover, many of the major auto manufacturers even developed fully autonomous vehicles. Some of the same principles apply to riding. However, due to the nature of how a motorcyclist moves through traffic, there needs to be some differences. The next step was to further explore these differences.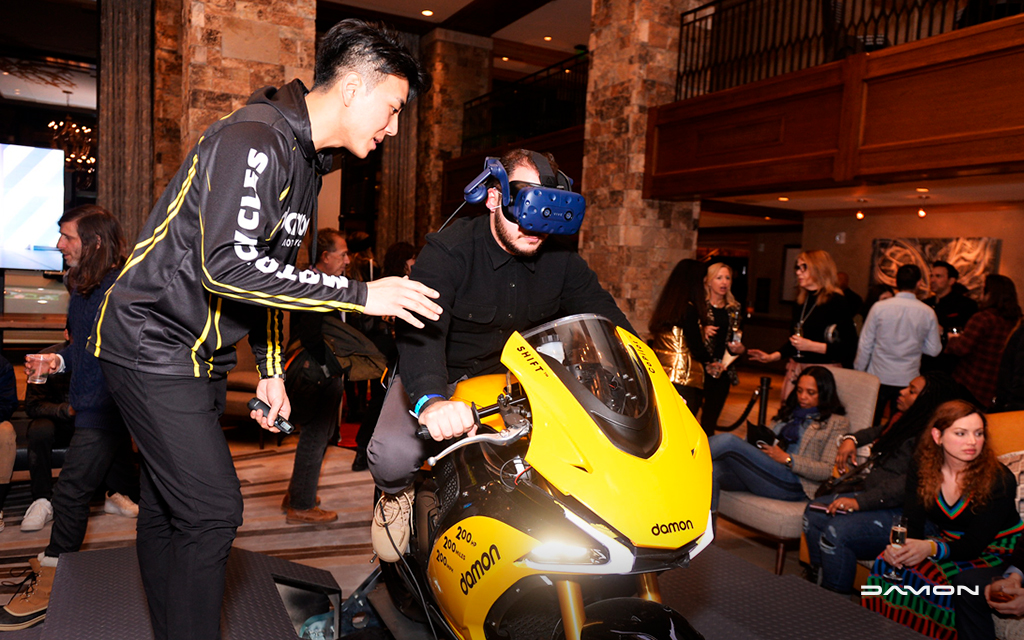 Step 2: Take the Existing ADAS' for Cars and Adapt It for Motorcycling
The auto industry has invested a lot of time and money in advanced driver-assistance systems (ADAS). This is extremely positive. It's been responsible for producing faster processors and more complex sensors with smaller footprints. In a recent study of people who bought cars with ADAS, over half said it prevented a crash in the first 90 days of ownership.
That being said, it's different in the motorcycle industry. This is because motorcycles are inherently different from any other vehicle on the road.
This difference can be characterized by the following unique vehicle dynamics:
How they shift lanes
If and how they are recognized by drivers
The ways in which they maneuver
How they accelerate & brake
How other road users navigate around them
So, while automotive ADAS have made great headway in reducing car accidents, riders are still in need of more protection. Motorcycles are no longer solely for recreation, they are also becoming increasingly common for the same day-to-day use as any vehicle on four wheels. So, shouldn't riders be offered the same level of safety? This is where Damon's CoPilot™ Advancing Warning System for Motorcycles (AWSM) comes in. Our 360º protection system incorporates advanced camera vision, object detection, and processor segmentation. This is all complemented by a ground-breaking motorcycle AI engine.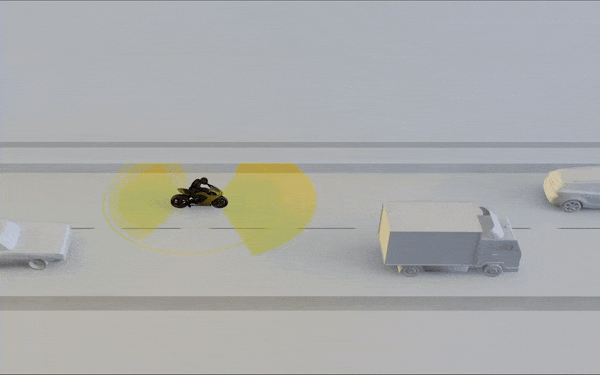 Step 3: Future-Proof the System
If we had stopped there, our AWSM could still be considered ground-breaking. However, we wanted to take it to the next level. Motorcycle technology moves fast, so it was vital we future-proofed CoPilot™, as well.
Therefore, we ensured that our 360º AWSM can lock on to the movements of up to 64 objects at a time. The onboard software then processes this information and sends out relevant warning signals via LED and haptic-vibration handlebar grips.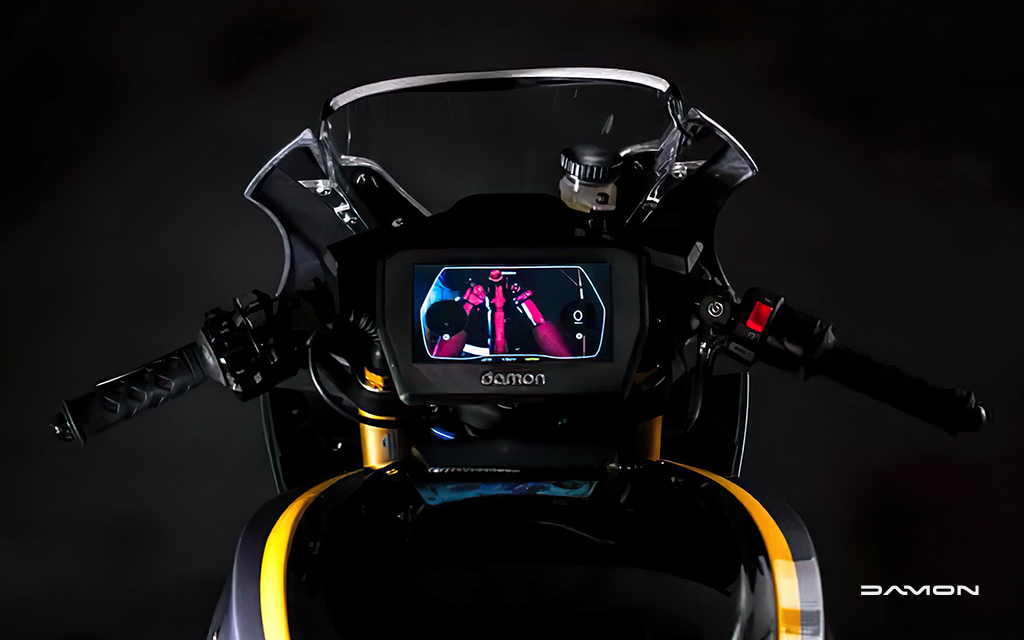 In addition, from the moment the motorcycle is in operation, the software records every warning emitted by the hazard sensors and subsequent actions taken by the rider.
The captured data is then sent automatically to the Damon cloud platform via 5G. The Damon cloud then processes all this data to update and improve the bike's rideability and safety.
Step 4: Incorporate Motorcycle AI Engines
The next stage in the process involves the use of AI engines and big data.
Thanks to our in-house programming experts, algorithms of incident data are sent to the cloud and built into mathematical models. This data is then processed and works alongside our patented crash simulators to build up prediction algorithms. The more these algorithms learn, the more effective they'll be in creating response warnings to potential hazards.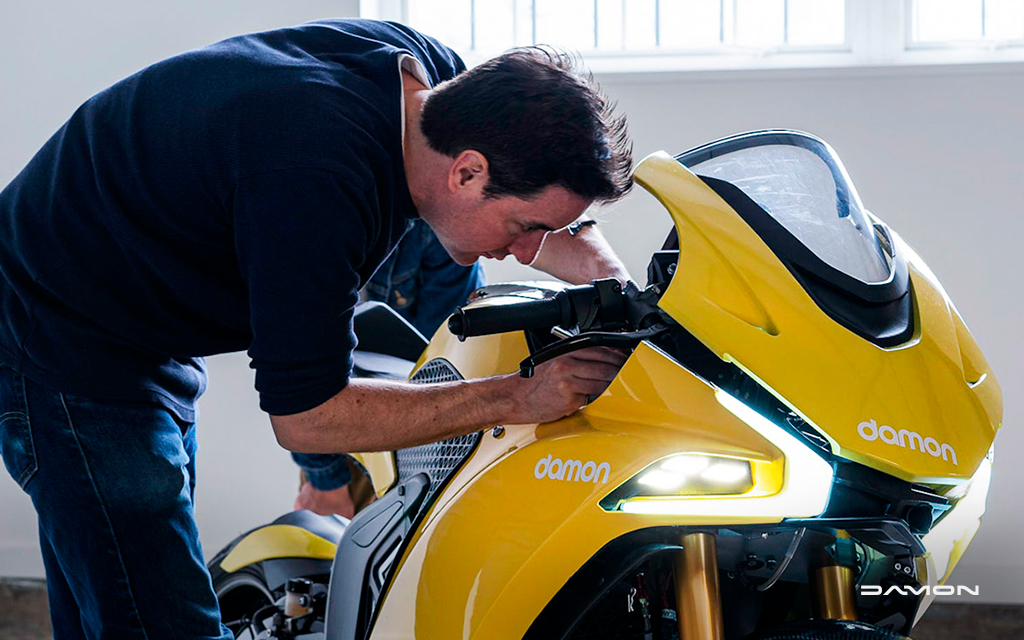 Once the AI engine has processed the data, updates are sent back to the bike's processor and the rider is notified of an available update.
How does our motorcycle AI engine work alongside CoPilot™? Here's a breakdown of the sequence of events:
The motorcycle's AWSM system identifies a threat, processes the information, and conveys the warning to the rider.
The rider responds to the alert and takes corrective action.
An onboard computer recognizes that the rider took corrective action and stores camera and radar situational data around the motorcycle in 360 degrees, 15 seconds before and after an incident.
The subsequent situational recorded data uploads to the cloud via a continuous 4G link.
The cloud aggregates recordings from thousands of incidents. These are processed by our AI engine to find patterns in rider and driver behavior that caused the incident.
Once processed and tested, new and updated algorithms to increase reaction times and likely scenarios are available for riders to download over-the-air (OTA).
These downloaded updates to the bike's software contribute to a faster, more refined system. Just as you learn from your motorcycle over time, your motorcycle now learns from you.
Step 5: Use 5G for Faster Data Transfers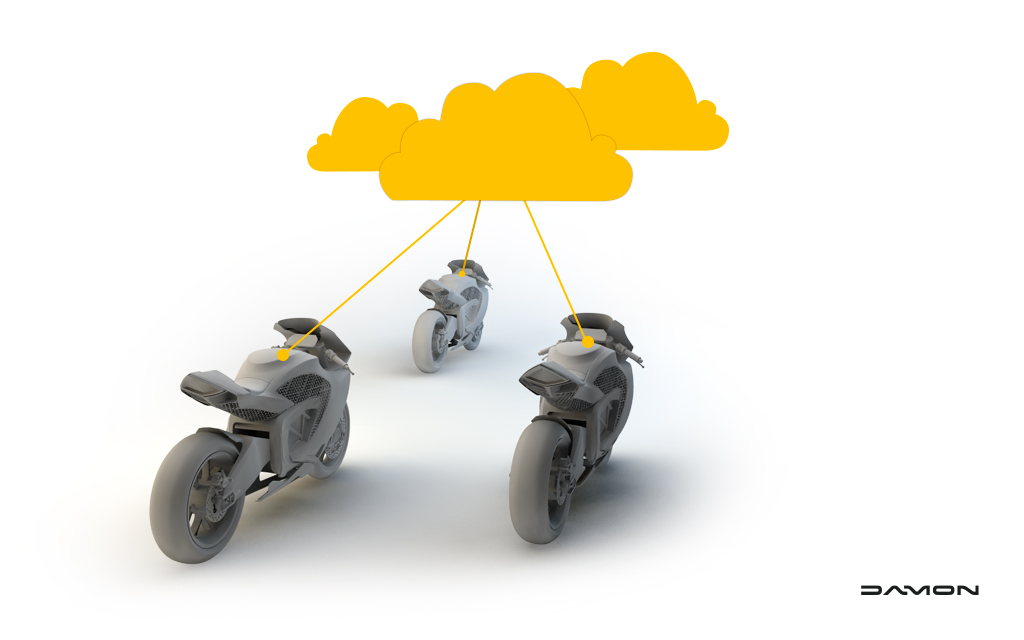 5G connectivity brings with it three primary advantages over its 4G counterparts:
Greater Wireless Speeds: 5G is frequently faster than WiFi connections. In turn, this allows for the rapid transfer of more significant amounts of data.
Low Latency: This increases reliability, and responsiveness, and cuts down on transfer delays.
Multiple Device Connectivity: All of this allows the capacity to connect to far higher numbers of devices, including smart devices and sensors.
When in operation, Damon motorcycles all over the world will contribute data to our AI engines to the cloud process.
This never-ending supply of data and intelligence enables us to consistently roll out OTA software updates for all our HyperSport owners. This will not only deliver increasingly safe motorcycle riding but also allows us to continually improve our rider's comfort and enjoyment.
Step 6: Keep Pushing the Envelope!
If we do say so ourselves, our AWSM is truly groundbreaking. However, when it comes to rider safety, we had to shift what was possible.
We also developed Shift™, our revolutionary on-the-fly adjustable ergonomics technology. This allows riders to adjust their footpegs and handlebar – while the bike is in motion. The ability to transform from sport mode to commuter mode not only ensures great comfort but also improves rider safety.
See our Shift™ technology in action below:
Final Thoughts
The ever-increasing use of motorcycle AI, self-learning, and improvements in motorcycle safety are no coincidence. Here at Damon, we're dedicated to developing the latest breakthroughs in tech to ensure safe motorcycle riding for all riders.
It is this exceptional talent for visualizing and executing cutting-edge technology that will enable Damon to have such a dramatic impact on the number of motorcycle-related deaths and injuries in the future.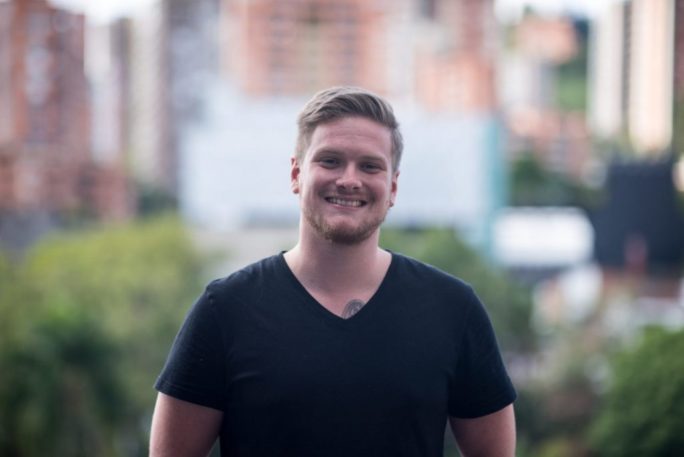 Mark Linsdell
Exploring Vietnam, Thailand and Cambodia on two wheels awoke a passion for motorcycles in Mark. With a degree in Print Journalism, he has written for a number of different industries and publications. However, the subjects that really get him excited are the latest EV trends and the future of electric motorcycles.