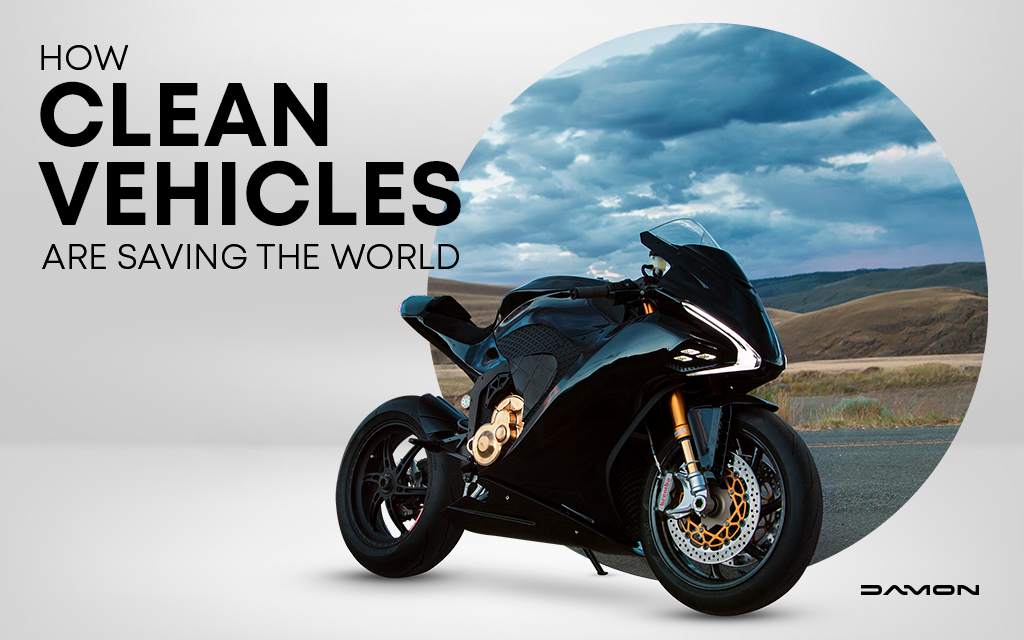 How Clean Vehicles Are Saving the World
The future of driving – and riding – is electric.
In fact, there are a number of governments that are already setting target dates to completely ban the sale of ICE vehicles, with Norway and India looking to do this by 2025 and 2030, respectively. On top of that, car and bike manufacturers throughout the world are scrambling to roll out electric and hybrid alternatives.
This change of tact in both the public and private sectors shows which way the wind is blowing. At Damon, we believe that electric motorcycles and other electric vehicles don't only lead us into a greener future, they also have immediate positive impacts on us and the planet.
So, while these changes are paving the way for a brighter tomorrow, how are clean vehicles helping save the world in the here and now? Let's take a look.
What Clean Vehicles Are Available?
Before we dive into the ways in which electric vehicles are changing the world, let's explore the three different categories of electric vehicles:
Battery Electric Vehicles – These are powered by electricity stored in a battery pack (e.g. a Damon Hypersport).
Hybrids – These combine a gas or diesel engine with an electric motor and rechargeable battery.
Fuel Cell Vehicles – These split electrics from hydrogen molecules to produce electricity to run the motor.
For the purpose of this article, we're going to focus on Battery Electric Vehicles. This is because they are cleaner than Hybrids and more readily available than Fuel Cell Vehicles.
Battery electric vehicles have entered the mainstream in the last decade or so and are no longer just limited to cars. There are now fully-electric buses, trucks, and big-rig tractor-trailers. However, if you prefer two wheels, there are a number of futuristic electric motorcycles shaking up the motorcycle industry.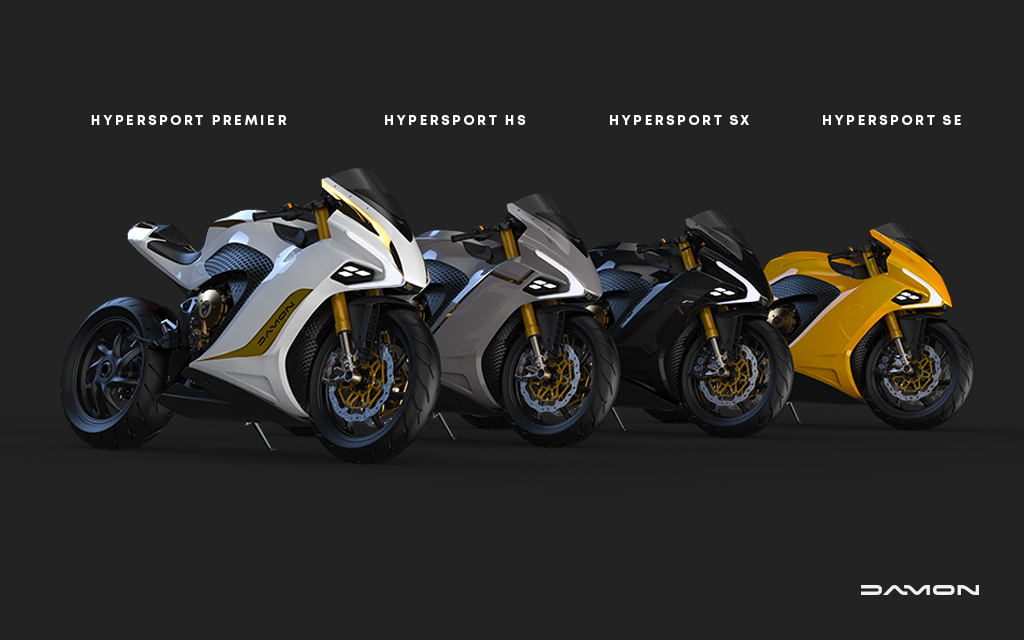 Electric Vehicles Help Us Meet the Targets Needed to Tackle Global Warming
The number one source of climate pollution in the USA is transportation – and by a large majority.
As mentioned before, a number of countries are trying to reverse the damage done to the environment by CO2 emissions by banning the sale of gas-powered vehicles.
This may have been in reaction to a particularly damning IPCC report from the UN that stated, "…To prevent worldwide temperatures increasing by 1.5° C by 2100, we need to cut our CO2 emissions by 45% by 2030 and hit a net zero by 2050."
Gas or diesel transportation contribute to this scary projected forecast through their direct emissions. These are emitted through exhaust pipes, which are produced through evaporation for the fuel system and during refueling. However, as fully-electric vehicles run off electricity stored in a battery pack, they don't release any direct CO2 emissions.
To save the planet, the move toward EV needs to happen as soon as possible. At this moment, public entities are making their fleets electric, and local and federal governments are offering financial incentives for electric vehicle buyers. What can you do to help? Start riding electric!
Electric Vehicles Also Have Lower Emissions Throughout Their Life Cycle
While electric vehicles don't release any direct emissions, there remains speculation over whether they release less carbon emissions throughout their life cycle. Life cycle emissions refer to all the emissions related to fuel and vehicle production, processing, distribution, use, and recycling/disposal.
However, a study carried out in the Nature Sustainability journal revealed these claims to be bogus. The researchers reveal that average "lifetime" emissions from electric cars are up to 70% lower than petrol cars in countries like Sweden and France, where most electricity comes from renewable and clean sources. Moreover, these statistics are likely to look more favorable throughout the world as nations shift towards clean electricity.
The other claim often made by EV skeptics is that the lithium-ion batteries used to power electric vehicles have a damaging long-term impact on the environment. However, these concerns are mitigated through the EV industry's encouragement and implementation of practices that promote recycling and reusing electric batteries.
We're working to minimize lithium mining with our revolutionary subscription model. How are we doing this? Well, it all starts with our multi-variant all-electric powertrain platform, HyperDrive™.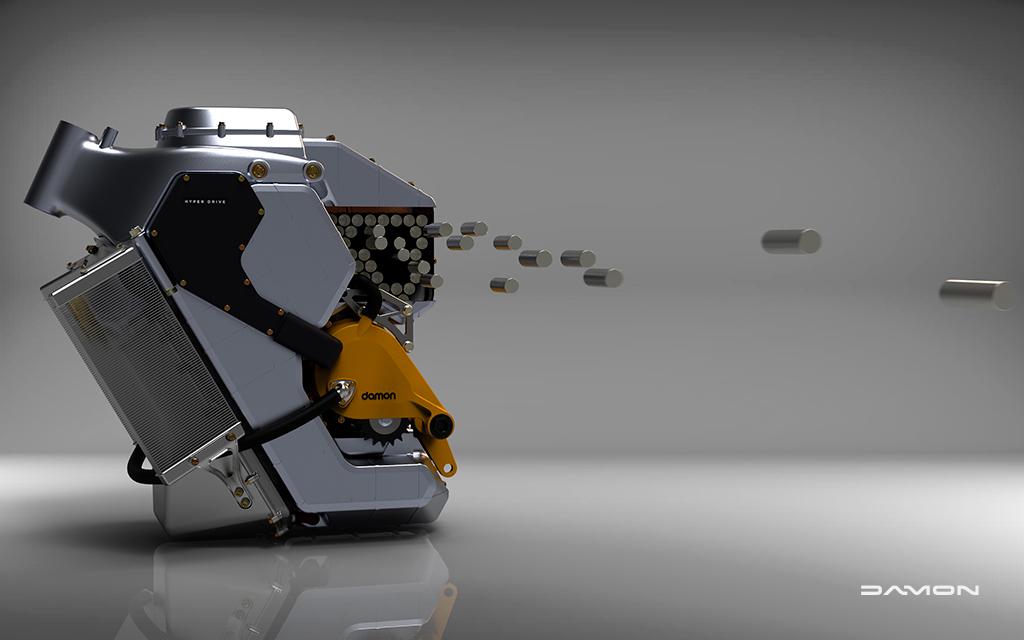 HyperDrive™ is the nucleus of every HyperSport, which allows us to offer a line of motorcycles differing in top speed, power, and range.
You can choose any HyperSport model along with a 24, 36, or 48-month subscription plan – much like a mobile phone plan. At the end of your subscription, you can upgrade to a higher-performing model, for example, moving from an SX to an HS.
What do we do with the motorcycle you trade-in? We refurbish the whole thing, including the battery. HyperDrive™'s adaptability allows us to restore the bike and roll out a good-as-new HyperSport at a lower price to another rider looking for a used HyperSport.
This not only lowers life cycle emissions, but also gives you the peace of mind of knowing you're saving the world before, during, and after owning a HyperSport.
Electric Motorcycles Can Prevent Accidents in a Way Gas Motorcycles Can't
There's a long-lasting preconception that motorcycles are unsafe. And with the knowledge that you're 27 times more likely to be killed on a motorcycle than as a passenger in a car, this assumption is hard to shift.
The millions invested in advanced driver-assistance systems (ADAS) have seen the safety of cars undergo a quiet revolution. However, the unique vehicle dynamics of motorcycles have made it difficult for ICE motorcycles to replicate. This is where electric motorcycles come in. They have the technological capabilities to help bridge the current gap between driver and rider safety.
We're doing just by fitting all our Damon HyperSports with our Advanced Warning System for Motorcycles (AWSM™). This revolutionary technology does a 360º scan of your surroundings and alerts you of any possible dangers. It presents these warnings through a combination of:
Haptic handlebar feedback
Integrated windscreen LEDs
Always-operational 1080p front & rear-view cameras
Long range radar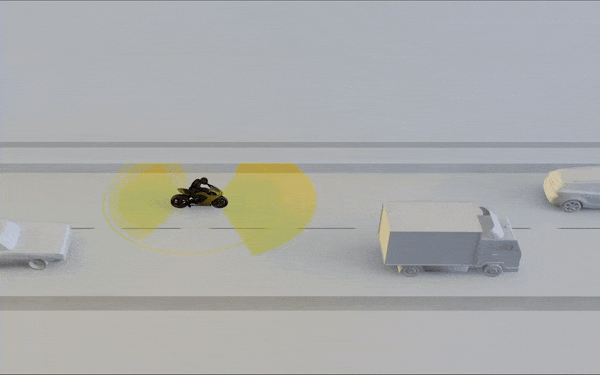 The anonymous aggregated data collected by our AWSM™ is then all passed into the Damon cloud. This means that Damon motorcycles are constantly learning and adapting to your surroundings.
Furthermore, if you're in a sticky situation, instant torque and power will enable you to react more quickly to potential dangers. Failing that, the 1080p cameras will record the whole incident and help with insurance claims.
In the here and now, this will help reduce collisions and accidents as well as tackle the stigmatism towards riding. In the future, we see this relationship between ground-breaking technology and motorcycle AI helping us reach our goal of eradicating all fatal accidents on Damon motorcycles by 2030.
Clean Vehicles = Clean Living
In addition to saving those on the road, electric vehicles are saving us off the road.
The pollution from gasoline and diesel-powered vehicles can cause a number of different health complications, such as asthma, bronchitis, cancer, and heart conditions.
Moreover, while some like the roar of an ICE engine, the noise pollution caused by non-electric vehicles can be damaging to people's health and, not to mention, the impact it can have on local wildlife. On the flipside, electric vehicles don't emit any harmful emissions from their fuel system.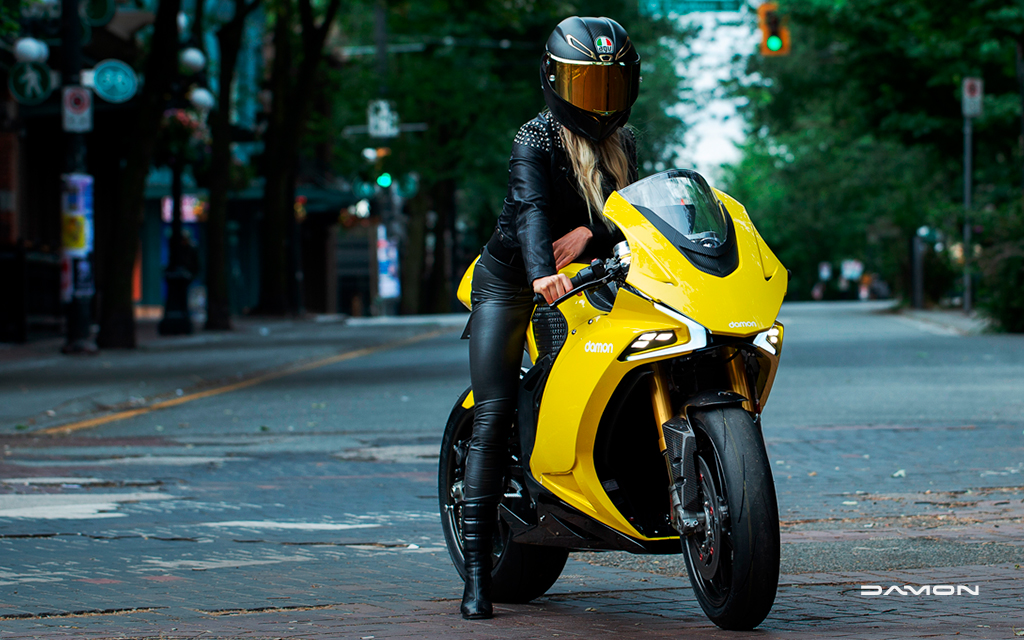 As we reevaluate the importance of our health and wellness -and those around us – it's good to know that a healthier and safer method of transportation is available.
The Bottom Line
There's no denying that the shift towards electric vehicles will help us save the planet and lead safer and healthier lives – both on and off the road.
But why wait around? Take one small step towards big changes: Switch to an electric motorcycle.
Save the World. Reserve a Damon HyperSport.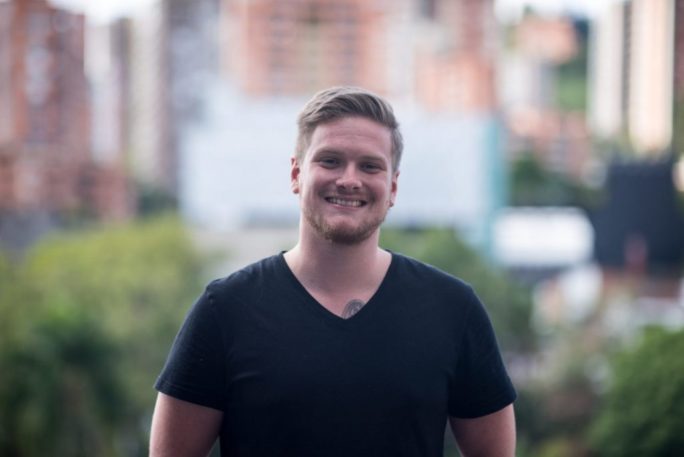 Mark Linsdell
Exploring Vietnam, Thailand and Cambodia on two wheels awoke a passion for motorcycles in Mark. With a degree in Print Journalism, he has written for a number of different industries and publications. However, the subjects that really get him excited are the latest EV trends and the future of electric motorcycles.