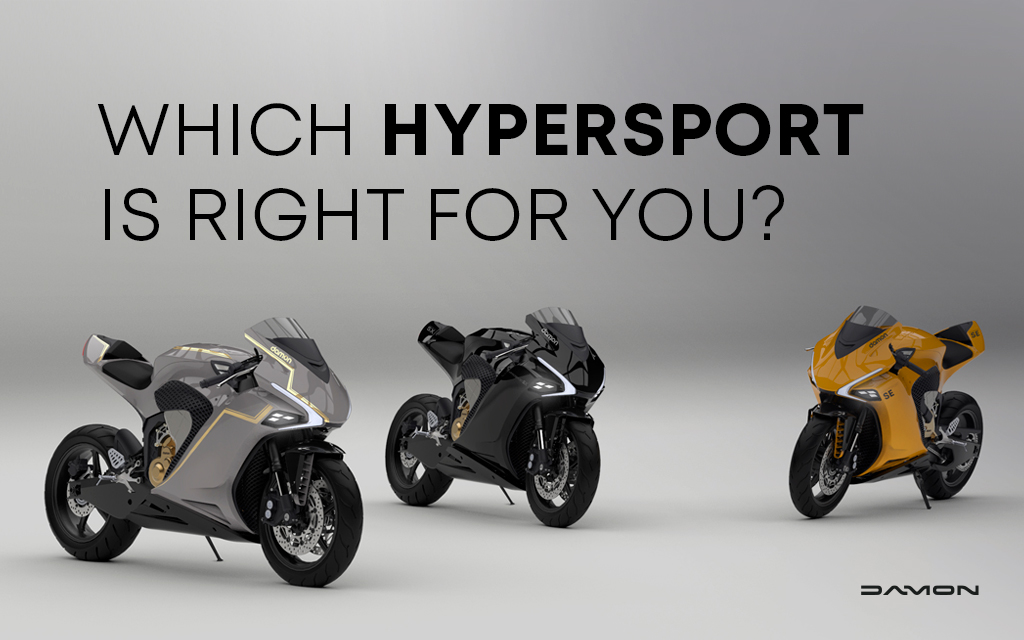 Which HyperSport Is Right for You?
If you're interested in electric motorcycles, you're probably pretty hyped about our range of Damon HyperSports.
With four beautiful models to choose from, it might be difficult to know which Damon HyperSport is right for you. While we're not ruling out the idea of you owning multiple Damon motorcycles… We realize that's not realistic for most! It's safe to assume you'll only be looking for one two-wheeler.
With that in mind, we've put together this easy-to-follow comparison guide to help you choose the HyperSport that's right for you as a rider and an individual. Let's start with our HyperSport Premier.
Premier
Are you after the most luxurious electric motorcycle on the market? If so, the Premier is the HyperSport for you. It's the electric motorcycle for the rider who enjoys – or demands – the finer things in life.
This two-wheeled wonder is packed with goodies. And although it's difficult to highlight them all, we'll give it a try:
Öhlins Advanced Suspension Technology – If you're no stranger to quality motorcycle components, it's likely that you're already familiar with Öhlins. However, for those who aren't, we'll get straight to the point. Öhlins produces the best-performing motorcycle suspension technology on the market. Therefore, even on the roughest terrain, you'll feel like you're riding on marble. This results in safe motorcycling riding and comfort levels that can only be found on a bike of sheer luxury.
Brembo Brakes – The Premier packs a powerful punch when it comes to top speed (200 mph). And as a member of Damon's 200 club, it needs excellent brakes. That's where Brembo comes in. These top-of-the-line disc brakes keep you safe on and off the track. So, no matter how much pedal you put to the metal, you'll remain in control.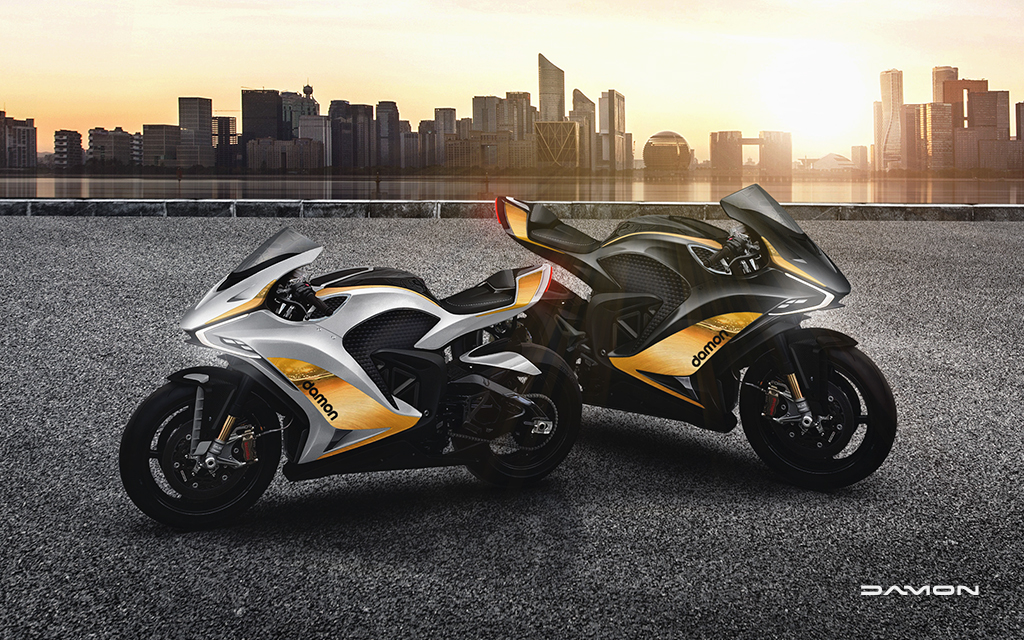 These high-quality components are nothing without peak performance. Thankfully, the Premier delivers here, too. Remember the Damon 200 club? A Premier makes you a member! This model hits this eye-watering number for top speed (mph), total range, and horsepower.
At this point, you're probably drooling over the concept of owning this high-end electric motorcycle. It can be yours sooner rather than later. With shipments in 2022, it's the first Damon HyperSport model coming off the production line – the other HyperSport models will be released afterward.
That being said, if you want to snap up a Premier, you need to move quickly. It's only available for a limited run and history dictates that it won't be hanging around long. Its first incarnation was the 25 one-of-a-kind Founders Edition. However, these sold out in 48 hours at CES. While the Founders Edition Premiers are no longer available, you can still get your hands on an Arctic Sun or Midnight Sun. Don't make the same mistake twice! Order now to avoid disappointment.
HS
Say you've been around the block – and the track – for a while. But now, you're looking to take your riding experience up a gear. Where do you turn? You turn to the HyperSport HS.
This high-performing electric motorcycle is for riders who like to tear it up on the track and look good while doing it. Also a member of Damon's prestigious 200 club, the HyperSport is available in three head-turning colours. These include:
Damon Gold
Quantum Black
Titan Grey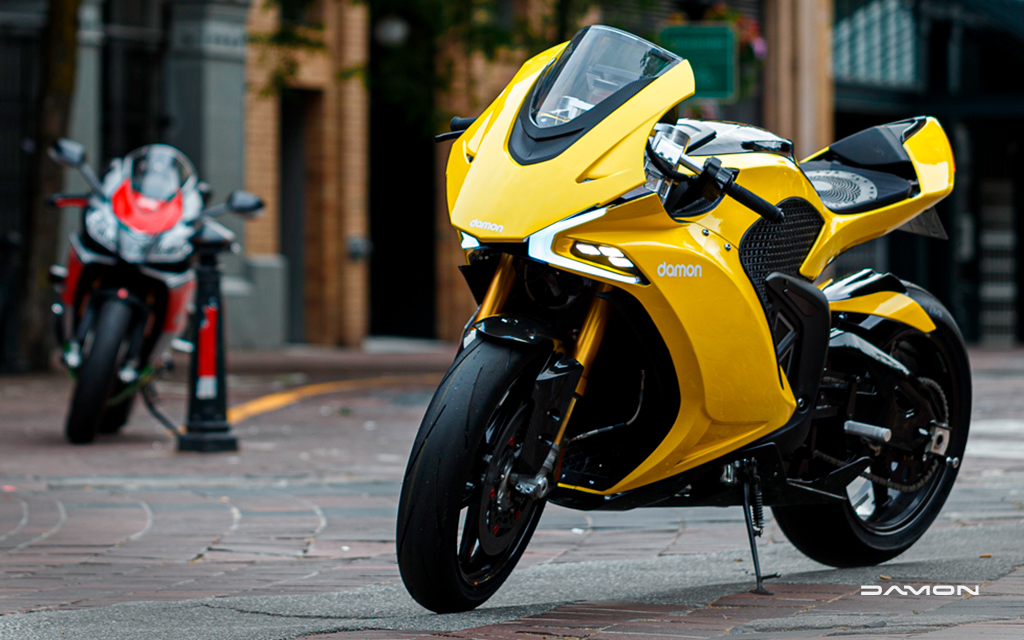 You may be thinking that you'd have to break the bank for an electric motorcycle with these performance levels. You'd be surprised. Damon's revolutionary subscription model allows you to choose from 24, 36, or 48-month plans on any HyperSport model. The HS itself is available for as little as $331 a month*. And as an experienced rider, you know that's an unbelievable deal.
So, what are you waiting for? If you're looking to break your own PB on a track day, and do so in style, the HS is the motorcycle for you.
*Subscription plans are available on all HyperSport models at the time of sale.
SX
Do you love your track bike so much you want to ride it everyday? Enter the SX. This highly-adaptable motorcycle is ideal if you like to be attached at the hip to your two-wheeler.
With the SX, the types of rides you can go on are endless. Daily commuting, weekend exploring, canyon carving, taking on your first track day – the list goes on! Moreover, with 155 mph top speed and 150 horsepower, it's great if you're looking to upgrade but don't want to jump up too fast.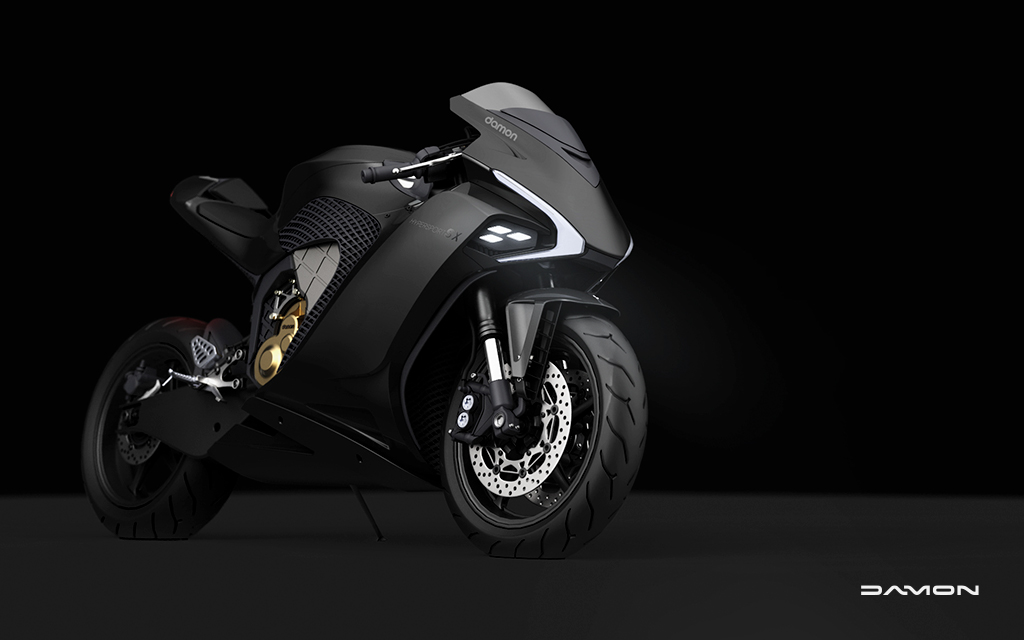 Like all of the HyperSport models, The SX comes fully kitted out with all of our groundbreaking electric motorcycle technology, including:
HyperDrive™, the world's first all-electric multi-variant powertrain platform.
Our award-winning 360º Advanced Warning System for Motorcycles (AWSM™), delivers previously unseen situational awareness which alerts you to potential hazards and dangers.
Shift™, our on-the-fly adjustable ergonomics through the push of a button.
Therefore, no matter what kind of journey you're taking on this versatile vehicle, Damon's got your back.
SE
If you're frequently hitting snooze on your alarm clock and need an electric motorcycle that can get you to the office in record time, the SE may be the bike for you.
The SE supports riders who want a motorcycle to explore the urban jungle or easily run errands, and don't have time to waste. But make no mistake, this isn't your average commuter motorcycle.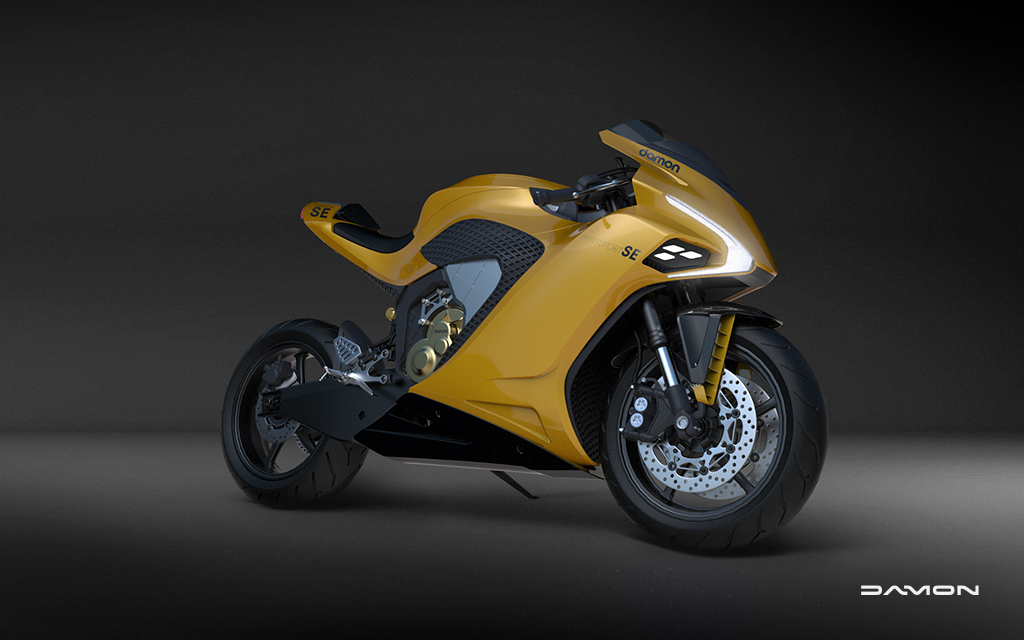 The SE has a top speed of 120 mph and 100 horsepower. In addition, with Damon's HyperDrive™ keeping the bike's weight low, you'll be weaving in and out of even the busiest financial districts with extreme ease.
The SE delivers all this – and more – for a meager $17,000. However, if you fall head over heels for this HyperSport and decide to upgrade, Damon's subscription model makes it possible for you to switch to an SX, an HS, or even a Premier, after just 24 months.
Which HyperSport Will You Choose?
As you can see, there is a HyperSport for everyone.
While the specs of the Damon HyperSport family all differ slightly, the same level of incredible motorcycle engineering, industry-disrupting technology, and unrivaled motorcycle safety is guaranteed in all four of our HyperSport models.
So the only thing left to say is, which one will you choose? Head to our website now and reserve your own Damon HyperSport.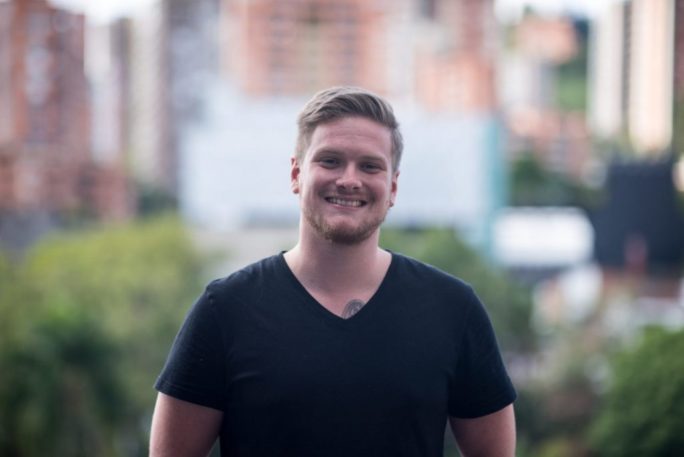 Mark Linsdell
Exploring Vietnam, Thailand and Cambodia on two wheels awoke a passion for motorcycles in Mark. With a degree in Print Journalism, he has written for a number of different industries and publications. However, the subjects that really get him excited are the latest EV trends and the future of electric motorcycles.