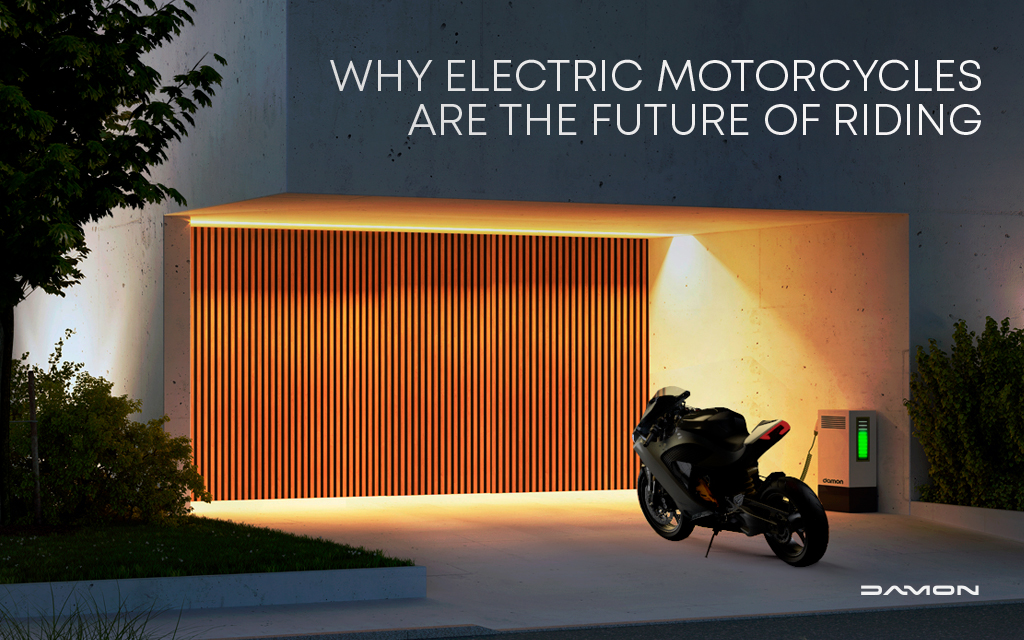 Why Electric Motorcycles Are the Future Of Riding
If the past couple of years has taught us anything, it's that nothing is for certain. Well… Almost nothing.
While it's more or less impossible to have a clear idea of what the future holds, there is one certainty: electric motorcycles are the future of riding.
If you made this statement just 10 years ago, even the biggest defender of electric motorcycles would have had a few choice words for you. However, with bike brands like Damon introducing industry-disrupting technology that redefines what was previously thought possible for electric motorcycles, this sentiment has gone from bonkers to bankable.
If you're still not convinced, read on to discover the reasons why electric motorcycles are the future of riding. Before that, let's look at where the electric motorcycle industry is at right now.
What's Going on With Electric Motorcycles Today?
The growing interest in electric and hybrid vehicles has seen previously ICE-only motorcycle brands beginning to release electric motorcycles of their own. Even the brands you'd least expect, too! For example, Harley Davidson released their first electric bike, the Livewire, in 2019. The Livewire has since been thrust into the public consciousness when Ewan McGregor and Charley Boorman used the first fully-electric hog for the show Long Way Up.
On top of that, there are now many bike manufacturers who solely produce electric motorcycles. Some all-electric manufacturers of note include:
Damon Motorcycles
Zero Motorcycles
Energica
Lightning Motorcycles
Take a look at some of the best futuristic motorcycles on the market today.
Has Eradicated Previous Issues With Electric Motorcycles
The increased capabilities of modern motorcycle technology has solved some of the issues that have previously plagued electric motorbikes.
Firstly, they're slimming down across the board. This was formerly a stick gearheads would use to beat electric motorcycle enthusiasts. Thankfully, those days are over. Through novel technological advancements and creative design elements, electric motorcycles are beginning to shed some pounds.
For example, here at Damon, we've developed HyperDrive™, the world's first fully-electric multi-variant powertrain. Alongside the fact that it can be used in all of our HyperSport models, the lightweight design of HyperDrive™ features the battery as a structural element of the bike. This enables us to keep the pounds off all of our motorcycles.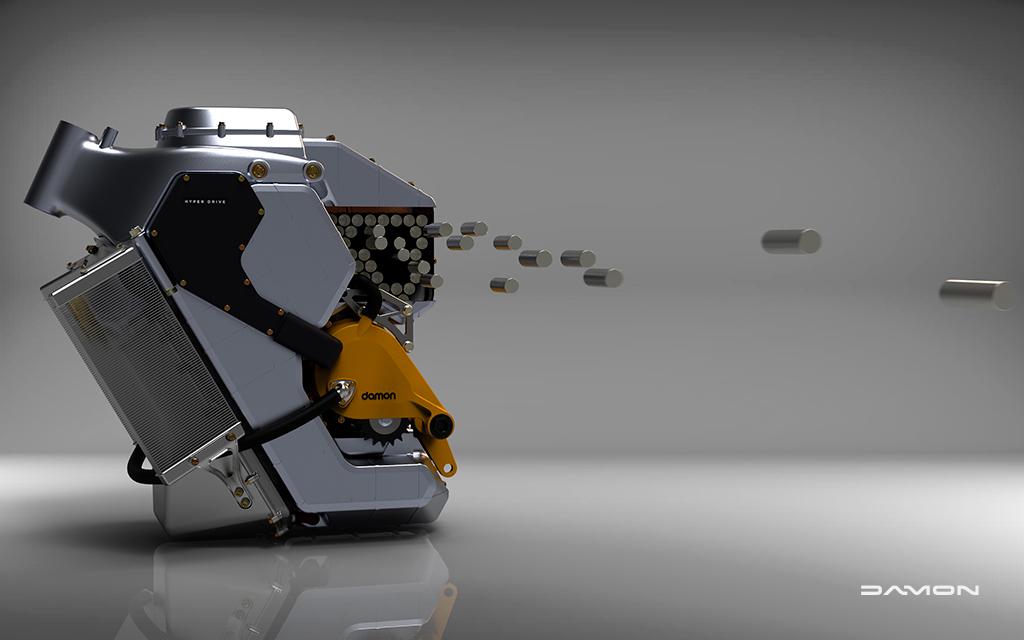 This is just one of the ways in which technology is being used to break boundaries for electric vehicles. Range, battery capabilities, and charging times are just a few of the other EV pain points that modern technology has helped tackle in recent years.
Why Are Electric Motorcycles the Future?
As you can see, electric motorbikes have come on leaps and bounds in the past few years. However, why are we so confident that they're going to leapfrog ICE motorcycles in the future? Let's get into it.
Electrified Rides Are More Seamless
While the Damon experience from discovery to delivery is a seamless one – it doesn't end there. Owning an electric motorcycle is easier than ever before.
Seamless Power – Without any interference from the engine, your ride will be smoother than butter.
Instant Torque – For the moments you just need to get your heart pumping, instant torque will take you there.
Less Maintenance – Fewer parts, less maintenance, and most importantly: more riding.
Clutchless Control – Say goodbye to the days of worrying about coordinating your clutch squeeze and gear shift – the ease of riding an electric motorcycle is unparalleled.
Mobile App – The possibilities of the mobile app are endless, from locating your motorcycle to performing self-diagnostics.
While the tinkerers might have something to miss, the ease of use of electric motorcycles is appealing to both new and experienced riders.
The World Needs Riders to Go Electric
The planet is at a crossroads right now.
COVID-19 global lockdowns may have resulted in a huge fall in emissions, yet it's expected to have very little effect on climate change and air pollution as a whole. This highlights the collective responsibility and action required.
As a result, for the sake of our planet, electric motorcycles simply have to be the future of riding. The shift towards greener transportation is already evident in our everyday lives. Public entities are electrifying their fleets, more EV charging infrastructures are being installed, and federal and state governments are offering incentives to switch to electric vehicles.
The world needs riders to go electric, and riders need a real-world range to switch! Finally, there is a realistic option for riders: the HyperSport.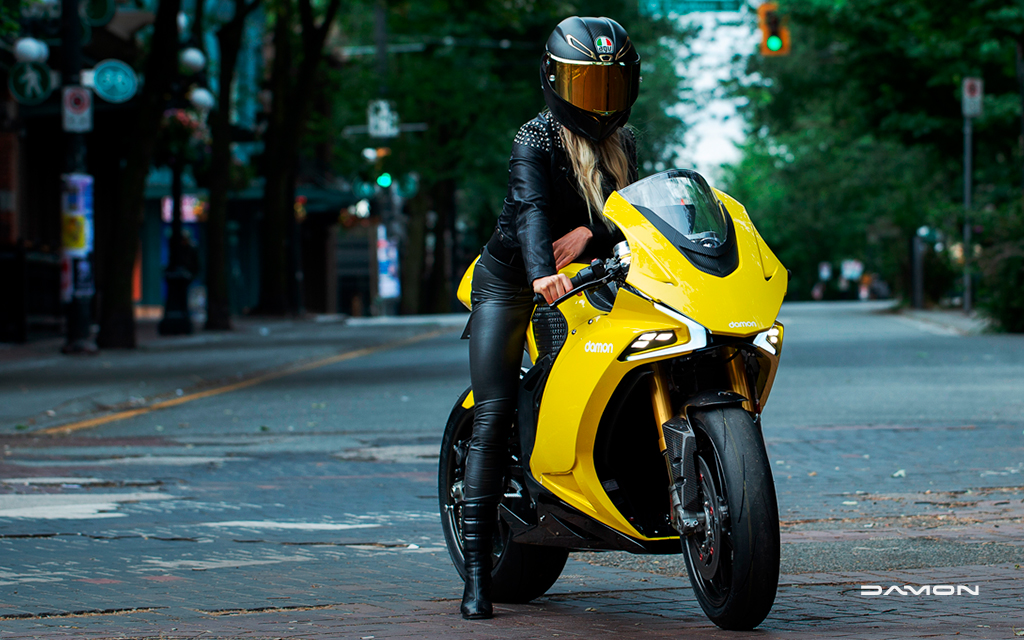 Electric Motorcycles Are Safer
There's an age-old perception that motorcycles are dangerous. As a result, many potential riders are steered away by their own fears or fears of others close to them. Having said that, some electric motorcycles are dispelling those fears.
Electric vehicle companies are already making the world safer by not adding to the world's pollution problem. However, electric motorcycle companies are also using motorcycle AI and big data to build safer bikes that react and adapt to your surroundings.
Here at Damon, we did just that by building our own Advanced Warning System for Motorcycles (AWSM). This system continually does a 360º scan of your surroundings and alerts you to potential dangers through a combination of:
Haptic handlebar feedback
Integrated windscreen LEDs
Always-on 1080p front & rear-view cameras
Long range radar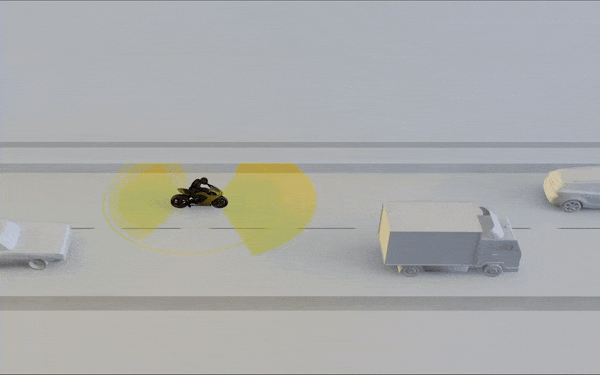 Moreover, all the anonymously aggregated data from our AWSM is sent to the Damon Cloud. What does that mean? Well, whenever any Damon rider receives a warning, the AWSM gets smarter and puts you one step ahead of any potential hazards.
This kind of technology coupled with a greater focus on rider ergonomics and zero emissions shows that electric motorcycles are a safer alternative to ICE motorcycles. Who knows, maybe your mum will even approve?
Electric Motorcycles Bend to You, Not the Other Way Around
Electric motorcycle brands like Damon are working around ICE motorcycles' perceived lack of flexibility around motorcycle ergonomics. For example, all Damon motorcycles come with our Shift™ technology. This feature allows you to adjust both your footpegs and handlebars to what feels right for your current ride. Shift™ gives you greater control, more comfort, and enhanced safety – regardless of the length or type of the journey you're taking.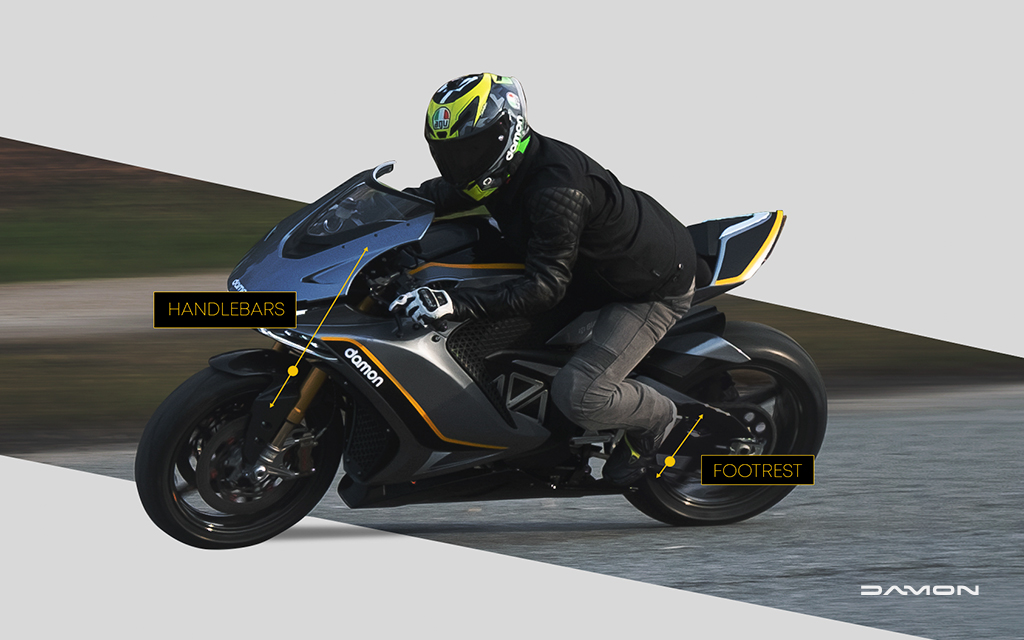 When choosing a motorcycle, why wouldn't you want one that works around you? Electric motorcycles bend to your will in a way that a stubborn and rigid ICE motorcycle simply cannot.
Why Wait Any Longer?
If you don't want to be stuck in the past, it's time to make the shift to an electric motorcycle. While we don't expect ICE motorcycles to go away overnight, their days are clearly numbered.
The infinite possibilities, greater levels of personalization, seamless riding experience, and positive impact on the planet all mean one thing: the future of riding is electric.
So, why wait any longer? Put down the pump and plugin.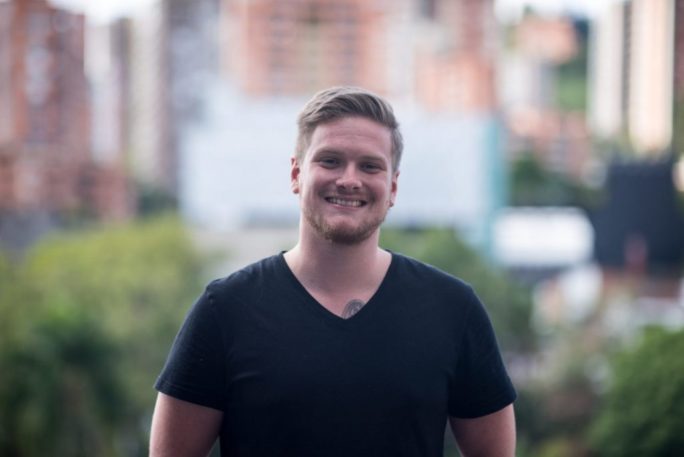 Mark Linsdell
Exploring Vietnam, Thailand and Cambodia on two wheels awoke a passion for motorcycles in Mark. With a degree in Print Journalism, he has written for a number of different industries and publications. However, the subjects that really get him excited are the latest EV trends and the future of electric motorcycles.