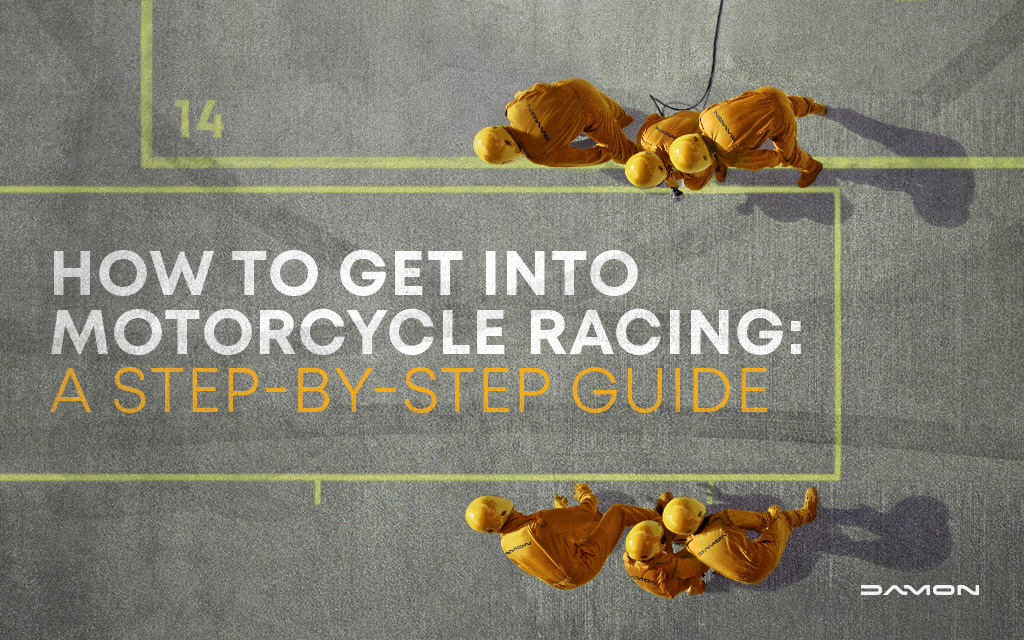 How to Get Into Motorcycle Racing: A Step-by-Step Guide
Valentino Rossi has left MotoGP. As a result, there's now an opportunity for a budding rider to come in and take the reins from the highly-decorated Italian racer. Could it be you?
If you've been to a couple of motorcycle track days and are considering motorcycle racing, you've come to the right place.
We've put together this guide for anyone looking to take their riding up a gear and into competitive racing. We can't guarantee you'll get to Rossi's level, however, we can ensure that you'll have all the correct information to get off the mark and be safe tearing up the tarmac.
Step 1: Get the Right Motorcycle for the Job
To get started in motorcycle racing, you're obviously going to need a motorcycle. However, not any old motorcycle will do.
There are a number of considerations you'll need to make when choosing your racing bike. If you've got the right one already, you're good to go! If you're in the market, there are a few things to take into account.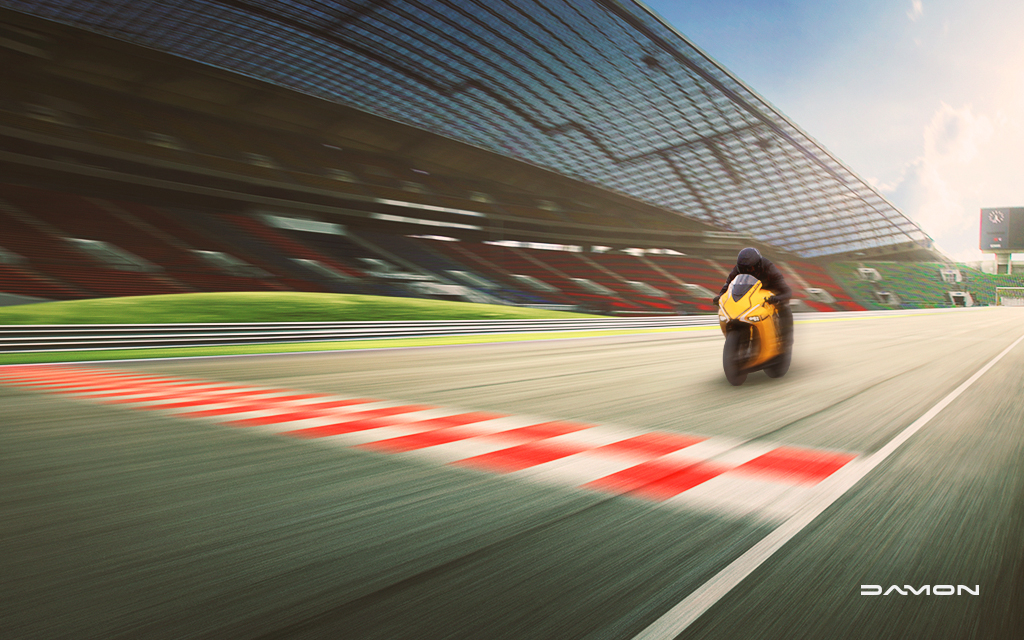 Set Your Budget – And Don't Forget About Motorcycle Consumables
You're going to want to set a budget for your racing motorcycle early on. Otherwise, you could be stretched beyond your means and be left with less money to spend on what you actually got the motorcycle for: motorcycle racing.
What's more, you're going to be using more motorcycle consumables when riding. To name a few, here are some motorcycle consumables you'll be switching more regularly:
Brake pads
Brake fluids
Chain and chain links
Tires
Oil filters
Air filters
Race fairings
Replacement parts (frame sliders, brake levers, & footpegs to name a few)
Therefore, be sure to factor motorcycle consumables into your racing motorcycle budget, too.
How Much Power Are You Going For?
If you've decided to use an ICE motorcycle, you'll need to know how many CCs (cubic capacity) you're going to need – the higher the CCs, the quicker your motorbike will be.
If you're a more seasoned rider, you may be interested in a 600cc-1,000cc superbike. These motorcycles are extremely powerful and can give you a leg up into a real MotoGP experience straightaway. That being said, they may be a little too powerful if you're starting out. If you're new to motorcycle racing, 450cc to 600cc may be an easier – and more forgiving – route into the sport. Some people even start out racing on 125cc-300cc bikes.
Alternatively, more and more riders are looking at electric motorcycles for racing. As touched on, gas motorcycles require a lot of maintenance and consumables. An electric motorcycle, on the other hand, has significantly fewer moving parts and, as a result, significantly less maintenance.
The rise in racers riding electric motorcycles has led to some tracks improving their infrastructure specifically for EVs, although this is not the norm. At this time, charging infrastructure and technology are not yet ideal for racing with an electric motorcycle. However, anyone who has followed the MotoE™ Cup can attest that electric motorcycles can really go – and the tradeoff may be worth it!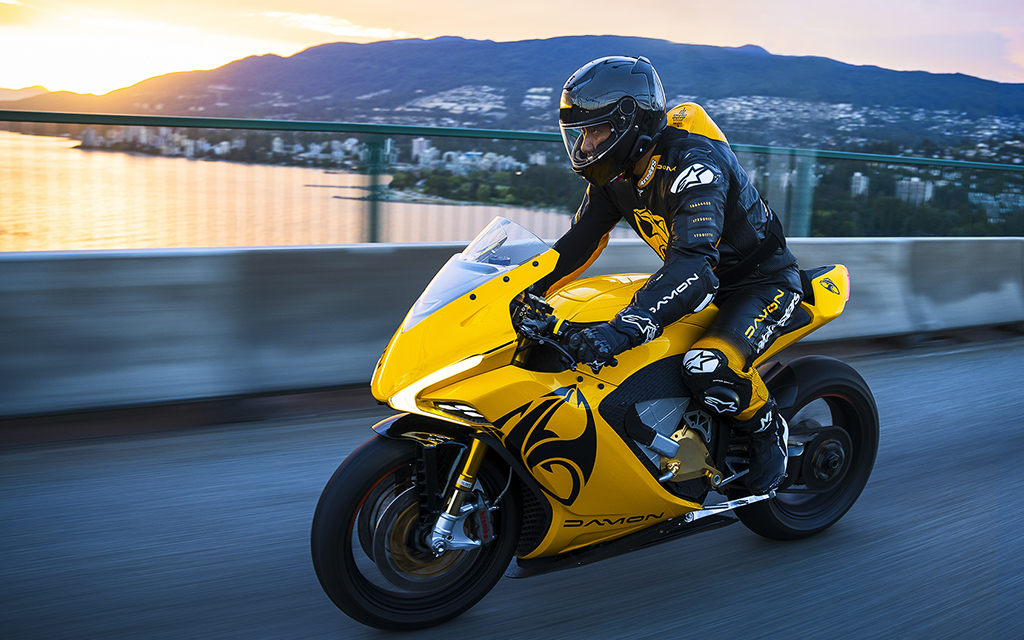 Like ICE motorcycles, there are electric motorcycles available for all skill sets. For instance, Damon's HyperSport Premier & HS models both have 200 horsepower and a top speed of 200 MPH, very much suited to a more experienced rider. However, for a racing newbie, our SE model has 100 horsepower and a top speed of 120 MPH.
As you can see, no matter where you're at ability-wise, there's an electric motorcycle out there for you.
Comfort and Safety
It's important that you ride a motorcycle that makes you feel both safe and comfortable.
While licensed motorcycle racing and track days allow you to test yourself in a controlled, motorcycle-friendly environment – and in the correct motorcycle gear – you still shouldn't take motorcycle safety lightly. Riding a motorcycle that doesn't match your ability and comfort levels could lead to severe damage to your motorcycle and, more importantly, cause you injuries that could keep you off the circuit. Make sure to ride a motorcycle that will allow you to focus on improving your skills, rather than managing the bike.
Then, there's your own comfort. Motorcycle racing is grueling. Therefore, you need to ensure you're in the correct motorcycle riding position when you dig into those corners and when you're leaning in a sportbike riding posture.
It's recommended that you brush up on your technique with some lessons, but in addition, it's also paramount that you have the right bike for racing.
Step 2: Get Comfortable With Your Motorcycle
No matter what your skill level, the next step is to get comfortable with your own motorcycle. How long does it take to get comfortable on a motorcycle? Well, that depends on a few factors:
Your level of riding experience
How frequently you ride
Your motorcycle model
Only you will really know when you're really completely comfortable. That being said, while it can take a weekend to learn how to ride a motorcycle, getting objectively good at riding can take one to two years.
The main takeaway here is to take your time. When it comes to getting comfortable on your own motorcycle, slow and steady wins the race (but make sure you drop that mantra by the time you hit the track).
Step 3: Go to a Motorcycle Track Day
It's now time to take the training wheels off your bike and head to a track day.
Motorcycle track days allow you to improve your technical riding skills in a controlled environment. Furthermore, you can gain real racing track experience, take classes with other motorcycle enthusiasts, and not have to worry about cars or speed limits! Pretty great, huh?
Now, let's get back to those classes. Well-trained control riders are on hand to offer advice on how to improve your racing skills. Here are some of the skills you'll learn or be able to master throughout the day at an official track day school:
Cornering precision
Cornering line selection
Body positioning
Braking techniques
Gear shifting timing and techniques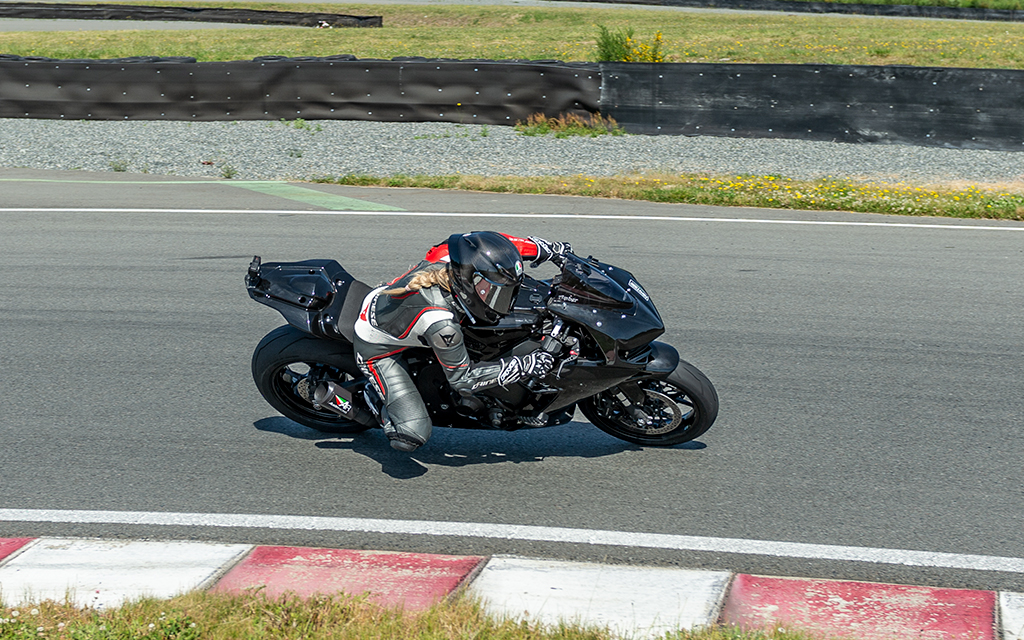 Track days are becoming increasingly popular amongst riders. As a result, there are many organizations running different events, and finding a motorcycle track day is pretty straightforward. If you're not too fussed about where and when, simply Google track days near me and take it from there.
However, if you're a new rider, look for motorcycle track days for beginners that have the best resources for your unique needs. For example, look for events that include training and coaching options. A lot of organizations will offer discounts and training for new riders. So, even if it's not displayed on the event details, don't be afraid to ask!
PRO TIP: If you want to really improve your riding technique and hit the racing track sooner, you should consider taking additional coaching lessons – whether in a group on a track day or privately.
Step 4: Join a Club
Now you've got the bike, it's time to join a motorcycle racing club. There are numerous clubs out there so nine times out of ten, it will come down to following your buddies to where they race. If you're riding solo, be sure to do some research into which tracks and clubs are within reach and see who races there.
Whether you're riding with your pals or joining a club alone, you should familiarize yourself with the club's rulebook and regulations. This is easily and often overlooked, yet vitally important. Club rulebooks will tell you:
What the club's requirements are to pass your bike's technical inspection
What the race classes are
What the club's code of conduct is, both on and off the track
Failure to follow club rules may prevent you from racing and result in a fine.
PRO TIP: Make sure your club and track are local to you. Motorcycle track days and racing days are hard on your body and a day on the track will really take it out of you. So, you'll want your own bed to be close by. If you are traveling overnight for a track day, make sure to take an RV and tent or put yourself up in a nearby hotel.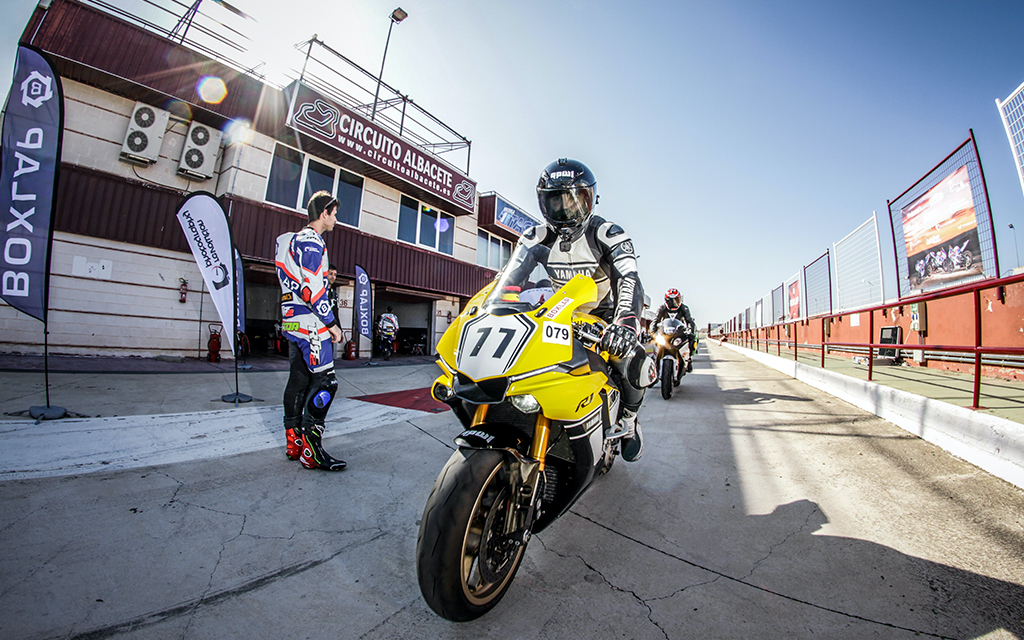 Step 5: Get Your Racing License
If you're serious about motorcycle racing, you may have already done this. If you haven't gotten your racing license yet, it's recommended you do so ASAP.
In fact, a lot of clubs will require proof that you are both safe and competent before letting you loose on the track. If this is the case, you should check for a track that has new racer school (NRS) sessions. In addition, check with your club to see which school they recognize before booking.
How to Get a Motorcycle Racing License
Signing up for your motorcycle racing license varies slightly depending on the organization, but the general process is the same. It's also super easy to do.
Don't believe us? Well, here's a handy infographic with the 6 simple steps involved in becoming a racing license holder.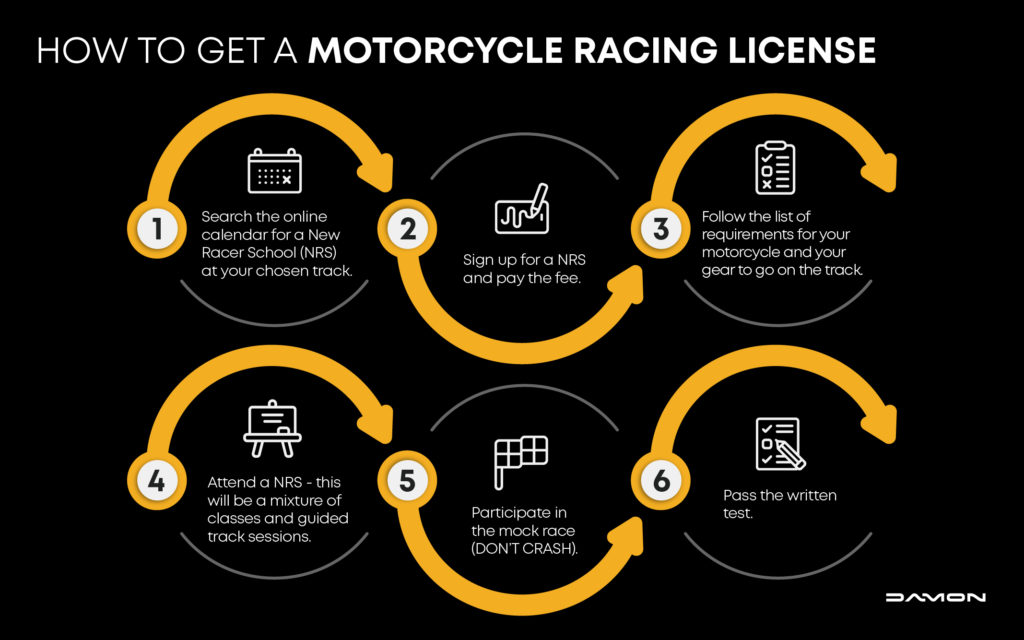 Step 6: Prepare Yourself Mentally & Physically
You're almost there. You've got your bike, joined a club, and signed up for your racing license – now all you need is to prepare your track bike and your mind for race day. Because all of this amounts to nothing without the right mindset.
A motorcycle racing weekend is more intense than regular riding. In fact, a single day at the track at an intermediate level can require the same amount of effort needed for four CrossFit sessions! Therefore, you need to take motorcycle fitness seriously, and prepare yourself to be in the right physical and mental shape for racing.
That means no heavy sessions the night before or running on only triple shots of espresso the morning of. Instead, prepare yourself with a healthy breakfast and drink plenty of water throughout the day. Without adequate hydration, you run the risk of cramping up in the middle of a race. This puts yourself and others around you in danger.
On top of that, make sure you're in the right headspace to ride. Motorcycle racing requires you to be completely in the game. So, if you're not feeling it, sit it out and revisit the track another day.
Step 7: RACE!
It's time to hit the track! Motorcycle racing is super fun and helps you gain a new appreciation and skills for riding. Of course, don't expect yourself to become a pro overnight, and never underestimate the need for improvement and riding classes.
With this in mind, practice riding in motorcycle track day gear and continue to attend track days. This allows you to become more comfortable in racing attire and attend additional classes to hone your motorcycle racing techniques. After that, who knows – perhaps you'll be taking Rossi's crown in the future?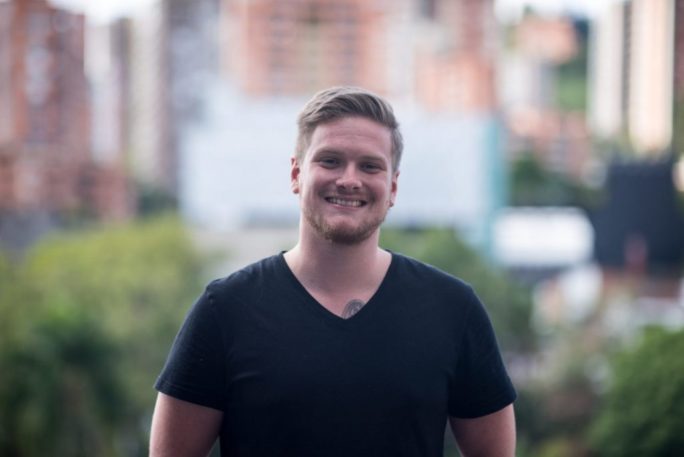 Mark Linsdell
Exploring Vietnam, Thailand and Cambodia on two wheels awoke a passion for motorcycles in Mark. With a degree in Print Journalism, he has written for a number of different industries and publications. However, the subjects that really get him excited are the latest EV trends and the future of electric motorcycles.